Ni Hao, Kai- Lan Super Special Days DVD Review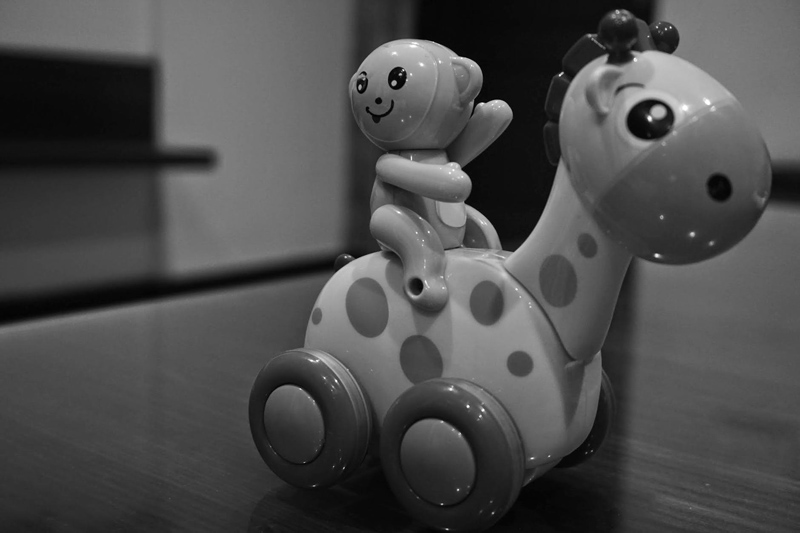 If your preschooler is a fan of the show Ni Hao, Kai- Lan, this DVD would be a good edition to your video library. "Super Special Days" is a compilation of four episodes, each featuring the celebration of a special day- a day when Kai- Lan and her friends do something a little out of the ordinary. Here is a breakdown of each episode:

Dragonboat Festival
Kai- Lan and her friends are having a dragonboat festival. After racing their dragonboats (boats shaped and decorated to look like dragons), they'll get to visit a real dragon. During the races, however, her friend Rintoo the tiger has trouble following directions, and they lose the first race- which causes him to get really mad and refuse to continue. Kai- Lan, being the good friend that she is, helps Rintoo figure out how to calm down and work through his frustration, so that they can continue on with the race and meet Mr. Dragon at the end.

Twirly Whirly Flyers
Kai- Lan and her friends are playing a game of twirly whirly flyers near an ant city. While playing, Tolee loses his balance and crushes the ants' bridge. Kai- Lan helps him to own up to his mistake, get past his feelings of embarrassment, and correct the wrong he's done.

Everybody's Hat Parade
Kai- Lan, following her grandpa YeYe's example, makes a hat out of items she finds in her yard. She and her friends decide to all make hats and have a hat parade. While they are making their hats, Hoho makes a hat that is almost a copy of Rintoo's, because he likes it so much. At first, Rintoo doesn't understand this and gets very angry, refusing to participate if Hoho doesn't make a new hat. Kai- Lan helps him to realize that Hoho copied his hat because he liked it a lot, which is a form of flattery, and Rintoo decides to participate after all.

Beach Day
Kai- Lan and her friends are enjoying a day at the beach. Tolee builds his sand castle too close to the water's edge, and it gets knocked down by the waves repeatedly, which makes him very mad. Kai- Lan helps him to calm down and they all help him build a new one a little further away so that it won't be knocked down by the tide.

On the whole, the video is good. It follows the same pattern as the show, which makes it easy for preschoolers to engage. In addition, the show features Kai- Lan thinking through the actions of her friends to determine how the problem in each episode arises, and then searching to find a solution because she's a good friend. It's a great show for helping little ones to understand their feelings and the feelings of others, as well as how to manage or overcome negative feelings.

What I don't like about these episodes is that Kai- Lan is always painted as the kid who never makes a mistake. Yes, she knocks over a wheelbarrow full of apples, but she immediately knows what to do to fix it. She never gets angry or upset- even when her friends clearly behave badly (Rintoo yelling at her and kicking the dragonboat up on a roof) or don't follow the rules to her detriment (Rintoo's not rowing along with her causes them to lose the race). She never addresses their bad behavior directly- rather, she addresses the feelings that caused the bad behavior.

While this is certainly helpful in figuring out feelings, as a parent I want someone to tell him it's not okay to kick things when you're mad. And it's not okay to yell at your friends. And if you break something that belongs to someone else (Tolee breaking the ants' bridge) you don't run and hide, you fess up and help to make it right. Oh- and by the way, don't build a sandcastle right near the water and you don't have to worry about the waves knocking it down. Surprisingly, this gem was never stated either.

I do like the video and think it provides excellent opportunity for preschoolers to learn to work through some emotions, but I wonder if some will come away feeling like they can express those negative emotions however they feel like it, as long as they eventually do the right thing. Thus far, I have not seen evidence of this with my preschooler, but I still wonder whether I will.
Nevertheless, she still enjoys it, and there are plenty of moments throughout where I can teach her what our values are. The video is good for providing examples that a parent can use to reinforce good behavior. Thus, I'd recommend it for your preschooler who happens to be a fan of the show, or for one that struggles to identify and/ or work through frustration.

This video comes from our personal collection, and was a gift to my daughter from her grandma.



Related Articles
Editor's Picks Articles
Top Ten Articles
Previous Features
Site Map





Content copyright © 2018 by Chana M. Johnson. All rights reserved.
This content was written by Chana M. Johnson. If you wish to use this content in any manner, you need written permission. Contact Chana M. Johnson for details.