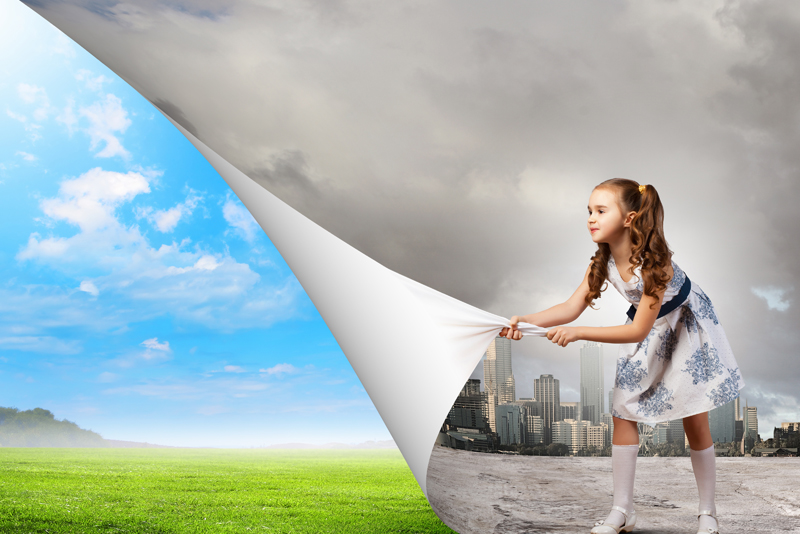 There have been many times when I've remarked San Francisco must be the runner up to Chicago as the windiest city! Standing there in high winds, holding on for dear life demonstrates that wind can be really powerful. If they say water can move mountains wind can definitely move the earth. If I didn't know better I'd swear it was the wind blowing around the earth, which keeps it rotating on its axis (I jest!).

But make no mistake the wind is a definite force, one we have all felt a time or two. Like any force it takes energy or rather is energy to keep moving. What if we took this force and converted it into energy, we'd get Wind Power. This energy can be converted into electricity, more importantly a clean, renewable source of electricity.

Now I know I wrote the above paragraph to sound like this "wind power" is just an idea I came up with (hahaha!), not true, other people have been harnessing the winds energy since 1000 B.C.! We've all seen the modern day version of these ancient horizontal axis devices, we call them wind mills. They are primarily used to pump water on farms. We have come a long way in developments to really harness this inexhaustible source of power.

So how does it work?
First you're going to need an area that has wind blowing at least 14 mph, in an open flat area free from interference of high buildings. It's no coincidence that Midwestern states like Iowa are often looked to for building wind farms, although other states such as California, Texas, Wyoming, and Minnesota also have their fair share of wind power plants. One of the largest wind farms in the United States is in my neck of the woods. I pass it as I'm driving to Stockton from San Francisco. It's called the Altamount Pass. It has over 900 wind turbines!

Next you want a large turbine. In this case bigger is better because the more wind it can reach the more electricity it can produce (I read the largest wind turbine in the world is located in Hawaii, it stands at 20 stories tall with blades the length of a football field!)

A wind turbine is opposite of a fan. A fan uses electricity to produce wind; while a turbine uses the wind to produce electricity. When the wind hits the blades, it will start to turn the propeller which is connected to a shaft; this shaft is connected to a generator. The shaft will spin causing the generator to produce electricity which is then sent through distribution lines to a substation which sends it out to our buildings.

So what are the benefits?
Wind power does not deplete our natural resources such as gas or coal, does not emit toxins into the air, or produce a hazardous waste by product. It is a pollution free source of energy. It is important to note that wind power cannot be depended upon alone, for obvious reasons, such as days when there is no wind. Wind power should be used in conjunction with another power source such as solar, but even a small percentage of wind power can have an enormous impact: "Development of just 10% of the wind potential in the 10 windiest U.S. states would provide more than enough energy to displace emissions from the nation's coal-fired power plants and eliminate the nation's major source of acid rain; reduce total U.S. emissions of CO2 by almost a third; and help contain the spread of asthma and other respiratory diseases aggravated or caused by air pollution in this country." (www.awea.org)

Can I install one for my home?
Residential turbines are not for urban areas or subdivision style of homes. They are fairly large and are best suited for those with big lots (at least an acre). Having a turbine does not mean you are completely off-grid. You will still need to rely on your local utility company for those days when you don't hit the required wind speeds to produce electricity, but if your turbine produces more electricity than your home needs the rest is sold back to the utility company automatically. You most likely will need a building permit and the utility company may install a second meter, but no other wiring is required throughout your home. You can pay someone to install it or buy a do-it-yourself version. It is best to research your options and find out what fits your needs and budget.

I am a huge fan of wind power, and was happy to read in the January 17, 2007 issue of Science Daily, that residents surveyed in the state of Delaware, are in support of offshore wind power. Maybe one day we'll be able to say goodbye to offshore drilling!



Related Articles
Editor's Picks Articles
Top Ten Articles
Previous Features
Site Map





Content copyright © 2022 by Arcadia Maximo. All rights reserved.
This content was written by Arcadia Maximo. If you wish to use this content in any manner, you need written permission. Contact Farjana Amin for details.