Sopi Mondongo Recipe (Tripe Stew Recipe)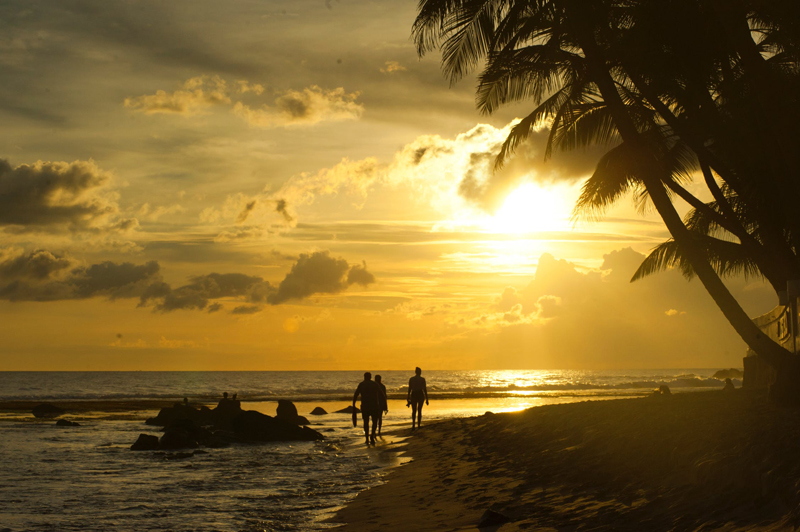 Sopi Mondongo, a cousin to Mexico's Menudo, is a well known dish throughout the Spanish-speaking Caribbean. Made with either beef or pork tripe, versions of this stew appear in the cooking of such countries as Honduras, Puerto Rico and the Dominican Republic.

As you might imagine, recipes for Sopi Mondongo vary from country to country, and again, from cook to cook. The choice of vegetables added to this stew is fairly subjective and may be altered, depending on what the cook has on hand. This recipe calls for green plantain and sweet potato (boniato), but chopped cabbage, calabaza squash, yuca or other vegetables could also be used.

Sometimes Sopi Mondongo is served with rice. Likewise, it can be served as it is, sprinkled at the table with finely chopped onions and a squeeze of a lemon wedge. Serving bowls can also be spirited with a dash of rum.


Sopi Mondongo Recipe (Tripe Stew Recipe)

1/2 gallon water
1 teaspoon salt
1 lemons, cut in half
2 pounds beef tripe, washed thoroughly and trimmed of fat
2 tablespoon vegetable oil
1 large onion, coarsely chopped
1 clove garlic, chopped
1 green bell pepper, seeded and chopped
1 hot pepper, seeded and chopped
1 cup canned Italian plum tomatoes
1 green plantain, cut into chunks
1 sweet potato (boniato), peeled and cut into chunks
Salt, freshly ground pepper to taste
1 tablespoon fresh cilantro, chopped
1 teaspoon dried oregano
1 teaspoon powdered cumin
1 tablespoon tomato paste
salt and pepper to taste


Combine 1/2 gallon water, 1 teaspoon salt, lemon halves and the tripe in a medium-sized soup pot over high heat and bring to a boil. Lower the heat to medium-low and cook the tripe slowly, for about 2 1/2 hours, until it is tender.

Remove the tripe to a cutting board, reserving the cooking water. Cut the tripe into bite-sized pieces and set it aside.

Heat the vegetable oil in a large skillet over medium-high heat. Add the chopped onion, garlic, green bell pepper and the hot pepper and sauté until the onions are translucent and the green bell pepper is tender. Remove the vegetables from heat and set aside.

Strain the stock the tripe cooked in and return it to the soup pot. Add the cut up tripe, the canned tomatoes, plantain chunks, sweet potato chunks, cilantro, oregano and cumin. Add salt and pepper to taste.

Heat the soup over medium-high heat until it comes to a boil, then reduce the heat to medium-low. Cover the pot and simmer until the plantains and sweet potatoes are tender.

Stir in the tomato paste and cook for 15 minutes longer. Adjust the seasoning and serve.





Related Articles
Editor's Picks Articles
Top Ten Articles
Previous Features
Site Map





Content copyright © 2022 by Eileen Brown. All rights reserved.
This content was written by Eileen Brown. If you wish to use this content in any manner, you need written permission. Contact Nick Marshall for details.