Harry Potter Invades the Airwaves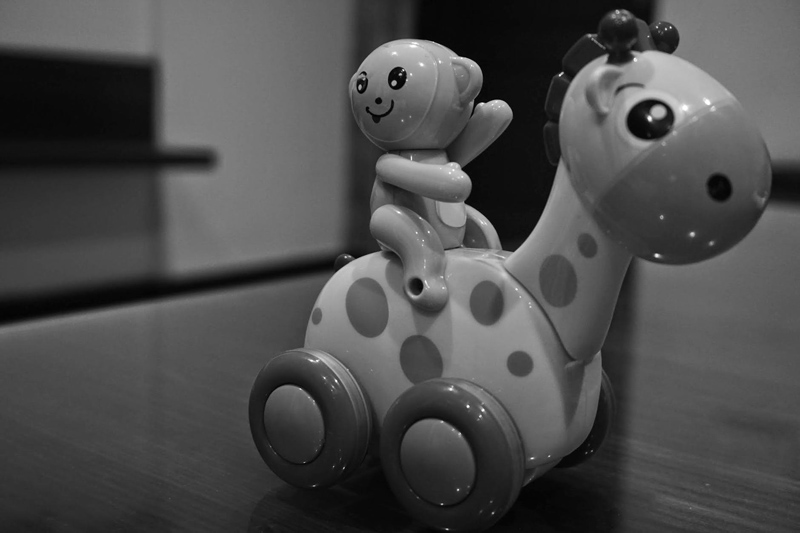 In light of the final Harry Potter film debuting this Friday, it seems appropriate to give a synopsis of the first seven movies, for those of you that may have forgotten. Currently, you can watch all of them on demand if you have Verizon FIOS; I'm sure the other cable providers are airing them as well. Normally, I wouldn't include Hollywood movies as children's TV, but since the movies are airing on TV, and my kids are certainly watching, it seemed appropriate under the circumstance.

Please note that although there are seven books in the series (which I highly encourage you to read if you have not- that goes doubly for your preteens and teenagers!!), the will be a total of eight films; the last book in the series was filmed in two parts, the second of which will premier this week. Also note that the ratings on these movies range from G to PG-13.

So, without further adieu, here's a synopsis of the first seven movies, to catch you up to speed:

Harry Potter and the Sorcerer's Stone (rated G)(or Philosopher's Stone, if you live anywhere but the U.S. and India)
In this first installment, Harry, a bookish 11 year old boy, lives with his cousins the Dursleys. To put it bluntly, they loathe his presence, but as his parents were killed when he was just a baby, he has nowhere else to go. On his 11th birthday, however, a strange thing happens- he finds out that he is, in fact, a wizard (which he didn't know existed), and is enrolled to attend the prestigious school of the wizarding world, Hogwarts. Over his cousins' objections (they have an intense fear/ hatred of the wizarding world- hence the reason they've always mistreated him) he goes off to school, where his adventures begin. It is here that he makes good new friends, finds out the true character of his parents, how they died saving his life, and how he came to receive that unusual lightning shaped scar on his forehead- making him famous in the process. This first movie chronicles his awkward immersion into the wizarding world, along with his first epic battle against his arch enemy, Lord Voldemort (acting through the body of another Hogwarts teacher)- the person responsible for slaying his parents and brandishing him with the scar that identifies him.

Harry Potter and the Chamber of Secrets (rated G)
The second movie features Harry's return to school for his second year of lessons. Again, within the walls of the school, the Chamber of Secrets has been opened, but no one knows why or by whom- until people start being petrified by the monster that was unleashed. In this movie, Harry discovers that he is the heir of Slytherin, and that he can speak parseltongue (the language of snakes). This leads his schoolmates to suspect that he is behind the petrification, leaving him no choice but to enter the chamber to stop whatever and whoever is behind everything.

Harry Potter and the Prisoner of Azkaban (rated PG)
In this third installment, Harry returns to school once again. The escape of a notorious prisoner, Sirius Black, from the wizard prison Azkaban has everyone on edge. In an effort to protect the school, the Ministry of Magic has dementors (unearthly, shadowy, scary, suck- your- soul- out creatures) dispatched to protect the school. Harry must face troubles as he is unable to stand near the dementors without fainting, and also because the prisoner is on his way to Hogwarts- to get to him.



Harry Potter and the Goblet of Fire (rated PG- 13)
The fourth movie finds Harry back at Hogwarts, anticipating his school's hosting of the famed Triwizard Tournament- a wizarding competition between Hogwarts and two other rival schools. One competitor from each school is chosen to represent their schools in the competition, but somehow Harry's name mysteriously emerges from the Goblet of fire as well- sparking rumors from his schoolmates, and ultimately another showdown with Lord Voldemort, who has returned in human form.

Harry Potter and the Order of the Phoenix (PG- 13)
The fifth movie begins just before Harry returns to school. While out with his cousin, he is attacked by dementors- providing confirmation that Voldemort has indeed returned. The Ministry of Magic, however, refuses to believe or acknowledge this- and even goes so far as to ban anyone from discussing it. Forming a secret society, Harry and his friends train themselves to fight against the dark arts, but are discovered- leading to Dumbledore's removal as headmaster, as he takes full responsibility. A new "Defense Against the Dark Arts" teacher, Ms. Delores Umbridge, makes everyone's life miserable and Harry's job that much harder- leading to the formation of the Order of the Phoenix, a group of experienced wizards prepared to fight against Voldemort at all costs. This movie ends with a battle between Voldemort's "Death Eaters", the Ministry of Magic, and the Order leading to the loss of someone dear to Harry.

Harry Potter and the Half- Blood Prince (PG)
Harry's sixth year at Hogwarts features increased mayhem from Voldemort and his Death eaters, as they wreak havoc on wizards and muggles alike. Harry finds a textbook with a strange inscription, which contains surprising and shocking information. Harry and Dumbledore work together to figure out how to destroy Voldemort for good, and through an unexpected turn of events, a traitor is revealed and Harry experiences yet another tragic loss.

Harry Potter and the Deathly Hallows, part I (PG- 13)
Because of Voldemort's return and the instability in the wizarding world, Harry is unable to return to Hogwarts for his seventh and final year. Instead, he, Ron, and Hermione search for Voldemort's remaining Horcruxes- objects that hold pieces of Voldemort's soul and allow him to eventually return. They travel far and wide, having many dangerous adventures including encounters with Death Eaters, Snatchers, and the Deathly Hallows (three magical items with impenetrable powers). As they travel, Harry's mind- connection with Voldemort becomes stronger, which both helps and hinders their progress.

What do you think of all the Harry Potter films airing on network TV?



Related Articles
Editor's Picks Articles
Top Ten Articles
Previous Features
Site Map





Content copyright © 2018 by Chana M. Johnson. All rights reserved.
This content was written by Chana M. Johnson. If you wish to use this content in any manner, you need written permission. Contact Chana M. Johnson for details.