I have the nailheads. Now what?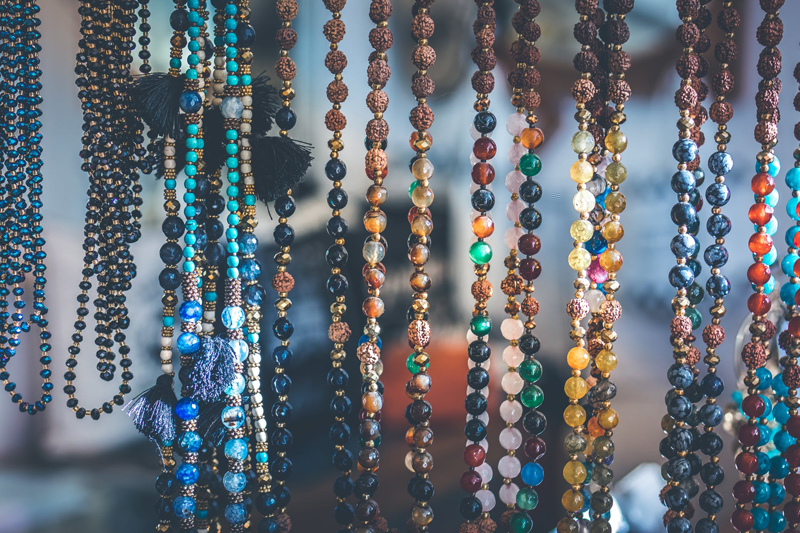 Okay, I admit it, I'm one of those people who hoards nailheads. I can't resist buying them, but never know what to use them for.

This ring was inspired by Rosemary Ighel. We were talking about ideas for beaded rings one day and I realized that the fact that nailheads had one flat side made them almost custom made for rings.
You will need:
about 10 5mm nailheads, depending on ring size
Japanese size 15s in a contrasting color
beading thread , I used doubled size 0 Nymo
size 13 beading needle

Make a ring of 20 seedbeads, tie a knot leaving a tail long enough to weave in, and add a nailhead, count 10 beads from the bead you came out of, and pass your needle and thread up through that bead and the next one.

Add 16 seed beads, pass needle and thread 4 beads below the bead you added the beads to in the last row, go through 2 beads, and add another nail head, count 8 beads from the first of the 16 added, pass needle and thread up through that bead and the next one. Continue until your one short of the length to fit your finger.
The joins between the rings are 4 beads each, the top and bottom of the ring is 6 beads each.
To close the ring, add 6 beads, go down through the 2nd bead from the hole of the nailhead on the first loop, go through 4 beads, add 6 beads, go up through the 4th bead down from the bead you added the beads on. Put on the last nailhead, and go through down through the 3rd bead of the 4 bead join on the other side.
Weave in the ends, reinforcing the ring, and tying half hitch knots at various places to finish. Because rings take a lot of abuse, I'd highly recommend a lot of reinforcing.
Have you checked out my Bead (Lunatic) Fringe Teeshirts? Click the graphic below to see them!
You can also find Beads In Fashion and other bead designs at http://www.cafeshops.com/shala2

I hope you enjoyed this project!




Editor's Picks Articles
Top Ten Articles
Previous Features
Site Map



Follow @shala%5Fbeads
Tweet





Content copyright © 2018 by Shala Kerrigan. All rights reserved.
This content was written by Shala Kerrigan. If you wish to use this content in any manner, you need written permission. Contact Shala Kerrigan for details.