Taking A Cruise Volunteer Vacation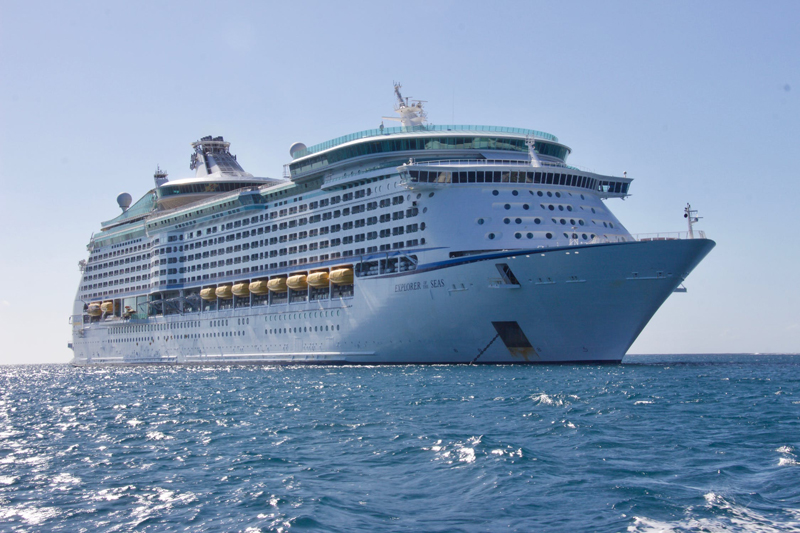 Cruising can be a good way to give back to others on vacation because ships visit many ports where people urgently need help. A number of cruise itineraries are good choices for cruising on a mission, particularly those in the Western Caribbean and along Mexico's Pacific Coast. There are schools and community organizations that could use your assistance in popular cruise ports such as:

· Belize City, Belize
· Cabo San Lucas, Mexico
· Cozumel, Mexico
· Montego Bay, Jamaica
· Nassau, Bahamas
· Ocho Rios, Jamaica
· Puerto Vallarta, Mexico
· Roatan, Honduras, and many more.

One of the first steps in designing a cruise volunteer vacation is to determine your schedule and when and where you want to help. It's quite easy to visit schools and community organizations in ports as part of your own independent shore excursions, either by getting your own driver or by working it into other plans. If you are taking a large group tour or ship shore excursion in a particular port, a community service visit there might be more difficult.

Choose your ports and organizations before your visit, contact the organization in advance to determine the best times to come by on the day you are in port, and then make arrangements for transportation ahead of time if possible. For cruise ship passengers, contacting organizations in advance is critical because of the limited time available on shore. It's likely that with a little research, you will be able to find a school, orphanage or other organization that can truly benefit from your in-kind donations and/or hours of service.

Many organizations request advance contact if you would like to visit only allow visits during certain hours. Others are more flexible and encourage visitors to stay for as long as they would like. Contact the organization at least three weeks in advance to find out their policies, determine their current needs, and to mutually decide on a time that will work best for you and their staff.

In some locations, such as Jamaica and Guatemala, tour operators catering to cruise passengers offer the opportunity to visit a local school or community organization as part of their shore excursions. Many passengers have brought school supplies and other in-kind donations with them on their trips. See the Together for Good website and the Family Travel Network story link below for more details. Another good source of cruise voluntourism tours is Hope Floats.

As part of my research for this article, I have been in touch with many of the cruise lines about how cruise passengers can help others while on vacation. Cruise line staff members pointed out that customs is an important consideration when bringing along donations on your trip. Here are a few recommendations that have been supplied by the cruise lines:

· Make sure you can carry the items off the ship by yourself. A backpack or duffle bag generally works well.

· If you are planning to donate items, stop at the purser's office on the ship and let them know. The purser's office can then notify Customs in the port of call if that is needed. We have always found the purser's office to be very helpful.

· Customs in each port may be different. Some ports welcome charitable donations with proper documentation and let them come in free of charge, while others may charge customs duty. Research each country's customs laws, check with your cruise line, and see the Together for Good site information below.

The Tips for Traveling Abroad section of the U.S. State Department website is a good source of information on Customs laws and rules for Mexico and the nations in the Caribbean and Central America. Customs laws are different for each country and knowing some of the nuances might be helpful.

By special arrangement, cruise lines such as Carnival and Royal Caribbean have taken larger donations into ports, such as computers, large quantities of books, and other items. Notify the cruise line well in advance if you are bringing along large quantities or bulky items. In addition, many airlines provide extra baggage weight allowances for charitable donations. If you are interested, check with your airline to see if they need a letter from the organization to which you are donating in order to give you a luggage waiver. Most organizations will be happy to give you a letter if you let them know in advance.

If You Go:

* If you're looking for specific ideas about places to visit and give back, as well as detailed suggestions on customs issues, take a look at the Together for Good website at www.togetherforgood.org.






Related Articles
Editor's Picks Articles
Top Ten Articles
Previous Features
Site Map





Content copyright © 2022 by Nancy Schretter. All rights reserved.
This content was written by Nancy Schretter. If you wish to use this content in any manner, you need written permission. Contact Nancy Schretter for details.