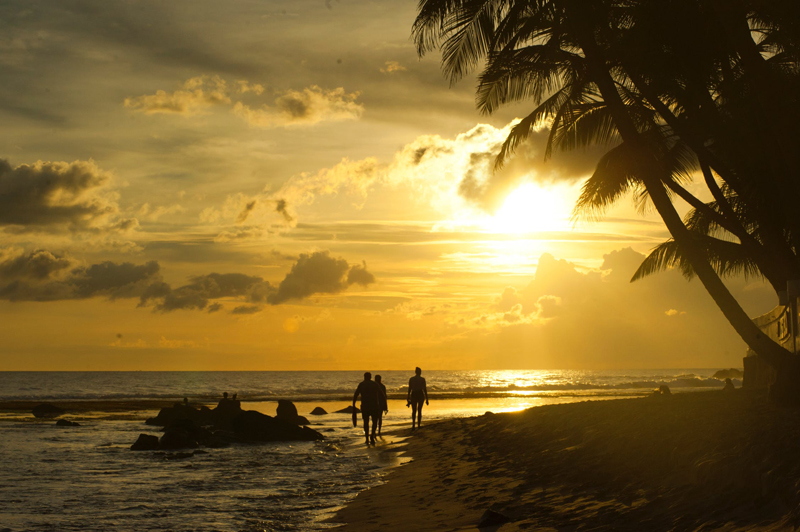 Part of the Rastafarian lifestyle is the importance of nourishing the body with food that is pure and natural. The name given to this Rastafarian cuisine is 'Ital', derived from the word 'vital'. Although the emphasis is on healthy eating, Ital is no passing organic food fad; instead, the tenets of Ital cuisine are drawn from the same Old Testament books, such as Leviticus, that Judaism has adapted for Kosher cuisine. Although Ital is a restrictive regime, it does not feel like a sacrifice. At times, it is surprisingly delicious and should be an easy progression for anyone familiar with, and fond of, South Indian vegan or West African cuisine.
The guiding principle of Ital cookery is to leave food as much as possible in its intended state. Out, then, goes the spray can of Eazy Cheeze (in fact dairy is out altogether) and in comes fresh, organic, vegetarian produce. No additives, no preservatives, no colorings, no added salt. So far, what's not to love? It does get harder, though. Stricter Ital prohibits oil, alcohol, caffeine, tobacco, canned food, fish over a foot long, shellfish, and pork. In many ways, then, a Caribbean counterpart to kosher, halal and secular vegan cooking. The comparisons don't stop there: the strictness with which Rastafarians follow the Ital lifestyle varies considerably. At one end are the liberal Rastafari who will eat fish, goat, kosher salt and so on; at the other, the devout ascetics who restrict themselves to an unadulterated organic vegan diet without even the use of metal cooking pots and utensils. Go to an authentic Ital café and food will be cooked in clay pots, and possibly served in a calabash with coconut shell spoons.
Can an Ital diet work outside the beautiful Blue Mountains or the sun-bleached coast at Negril? The simple answer is yes, with a little substitution and elasticity with the rules. Whilst it should not be too hard to get hold of essential spices/herbs such as onion, garlic, thyme, allspice, lime and tamarind, the more quintessentially Jamaican ingredients can be harder to find: scotch bonnet pepper, fresh coconut, callalloo, ackee (almost impossible to find uncanned outside Jamaica). As an alternative, hot pepper replaces scotch bonnet, or sweet pepper to avoid the fire altogether; canned coconut milk solves the coconut conundrum, and spinach or greens step in smoothly as a callalloo substitute.
There are hundreds of Ital recipes, including juices, salads and stews, a quick internet search away. None are meant to be particularly sophisticated to prepare, but will reward within a few short days with an energy boost, increased vitality and a growing resurgence in the power of the taste buds to discern the more elusive flavors.



Related Articles
Editor's Picks Articles
Top Ten Articles
Previous Features
Site Map





Content copyright © 2023 by Nick Marshall. All rights reserved.
This content was written by Nick Marshall. If you wish to use this content in any manner, you need written permission. Contact Nick Marshall for details.