Thousands killed and hundreds of thousands left homeless by a Tsunami
and, in addition to haunting images and a feeling of helplessness at the scale of the suffering, headlines across the world including in Germany were dominated by the repercussions from the massive explosions at Japan's Fukushima nuclear plant.
There was an immediate outcry in Germany, with anti-nuclear energy demonstrations, television programmes top heavy with
'Doomsday'
scenarios and well known nuclear critics, and government decrees, while in neighboring France where 75 per cent of power is nuclear generated there was no similar reaction.
Such a devastating
'perfect storm'
situation could not occur in Germany, the industry in Japan had become lax, by necessity its nuclear plants are built near the sea it is an island, and the land itself an earthquake zone. Nevertheless the attitude was if it is possible for an accident of this magnitude to happen when it does not involve an outdated and badly constructed Soviet reactor in the Ukraine, then it could happen just as easily in Germany.
German Chancellor Angela Merkel
temporarily
closed seven of the country's 17 reactors, with one to remain shut permanently. An
about face
from an October 2010 decision when, despite disagreement and opposition from demonstrators, the public, media commentators and government and opposing party members, an agreement made ten years previously to phase out nuclear energy by 2021, with the older and more vulnerable reactors shut down before that time, was extended until 2035.
A 'green' and ecologically conscious country, and one which for some time has described nuclear energy as
'technology from yesterday'
, Germany's long term aim has been to totally replace nuclear energy with
'renewables'
, renewable energy,
power produced by the sun, wind, rain, tides and from the ground
, while using taxes from the energy companies to help finance the development.
However such a utopian ideal takes time to put into place,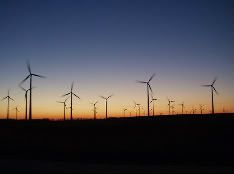 currently there is not enough advanced technology available to meet all the country's requirements, and until this can be achieved, 2050 was the projected date, it was planned to continue using renewables in parallel with nuclear energy at least until 2035.
Nevertheless the catastrophe in Japan led to the German government, under pressure, removing almost half of the country's nuclear power plants from the grid. Although as important strategic elections were due at the time, and partly because of the anti-nuclear lobby the safety of nuclear energy became a major election topic, many German commentators believe the Chancellor was influenced by these factors, and the possibility of extending the life of her government, rather than the lives of nuclear plants.
The planned life expectancy of a nuclear reactor was 40 years, the age of the Fukushima plant, but, although new reactors are under construction worldwide, operators have also been trying to keep their older plants functioning because of the costs involved in constructing new and much safer reactors.
Many were built in the days when safety standards were considerably lower, one example being cars from that era had no seat belts, air bags or head rests.
Nuclear energy does not allow for natural disasters or human failure and old reactors are accident prone, have thin outer shells that provide limited protection from explosions or terrorist attacks, and safety technology cannot be upgraded indefinitely so shutting them down is necessary and was scheduled in Germany.
However there are many arguments in support of nuclear energy.
Including less CO2 emissions, historically throughout the world
it is the safest source of power
as well as a reliable source of energy giving countries some independence. It costs less than the alternatives such as possible increased reliance on oil from an unstable Middle East, expensive and open to political pressure Russian gas. Or the importing of nuclear energy from outside countries which is now what is taking place.
Understandably some Germans are fearful of nuclear power because a number of regions, and the health of those living there, were badly affected by the radio active cloud which the 1986 Chernobyl meltdown released, and traces remain in the soil.
Nevertheless it appears a well thought out and manageable energy policy for the future has been sacrificed, through a fear that has little actual basis in fact but as a reaction to a human tragedy half way across the globe, and initially perhaps because of the proximity of elections.
The closure of so many of the country's own plants has immediately reversed Germany's position as a net exporter of electricity, made possible as renewable sources were continually increasing their output, to having to import nuclear power from reactors in France and the Czech Republic to satisfy consumer needs.
Something of a paradox.
Despite the decision Chancellor Merkel took to close seven nuclear power plants her party still lost votes in the 2011 election, as well as 'credibility' because of her
'about face'
, while the 'Green Party' temporarily increased both their votes and power. However not only did she not retreat from her decision it has now been developed into a plan for a complete nuclear phaseout by 2021, at the latest 2022.
Less than nine months after the October 2010 decision, the German government presented a 180 degree reversal of its policy, beginning with all reactors currently offline to remain that way permanently.
Obviously a logistical nightmare, and as time has passed and more of the facts, results and possible long and short term negative effects of this plan have been publicized, and experienced, the over all effect on German opinion and the response of the media has not been overwhelmingly positive.
One of many worries is the prospect of an energy supply which is no longer stable and therefore detrimental to the industries that have made Germany one of the world's richest countries, while the cost of energy to household and industrial consumers has already risen causing a negative
knock on effect
to the cost of living. Certain industries are already making contingency plans to leave Germany, and there is a possibility of power shortages and blackouts during hard winters.
Additionally, and a major point for a ecologically conscious
Germany, is the increased likelihood of extensive new above ground power lines, 'energy autobahns', covering the country and affecting the country's much prized and protected wildlife and nature reserves, perhaps changing them forever.
The verdict is still out on whether the next years will show Germany as a shining example of renewable energy to the rest of the world, or instead a country that has had to learn a lesson the hard way. Experience.
Illustrations: Modified picture, made by W.Rebel - Wind park in north-eastern Germany (Mecklenburg), photographer Philipp Hertzog - Renewable Energy: Biogas (fermenter), wind power and photovoltaics on a farm in Horstedt (Schleswig-Holstein, Germany via de. Wikipedia

And you can follow German Culture on Facebook
Making beautiful use of daylight to illuminate the nights, Hanging Solar Garden Lights - Cornet Shaped Solar Lights, Solar Tree Lighting - Set of Three (3) Lights