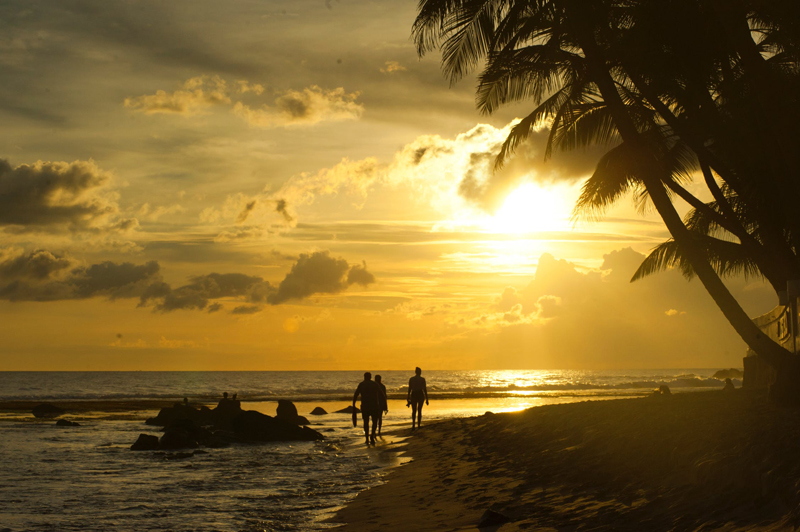 The Caribbean is the most popular destination worldwide for cruise tourism, snagging roughly forty percent of the market. Book a cruise to the islands in winter and you can spend a week congratulating yourself on your ability to outsmart Mother Nature as you replace blizzards with trade winds and whiteouts with the famed green flash. Come in summer and you can take advantage of competitive deals and less crowded island destinations. Cruise tourism is increasingly affordable and eco-friendly and has always been safe and family-friendly, since nearly all entertainment and nourishment onboard is all-inclusive.

Nearly all cruise lines operate out of a handful of ports in South Florida – usually Miami, Fort Lauderdale and Port Canaveral, although many leave from the eastern seaboard, including New York, Baltimore and New Jersey. Within a night's sailing, passengers can find themselves in the Bahamas or the Cayman Islands, and be in the water snorkeling in the time it takes to tear the wrapping off a pair of goggles and some fins.

Cruise ships follow two main routes on the week to ten-day circuit: Western and Eastern Caribbean. The former thunders through the Greater Antilles with stops in Jamaica or the Caymans, before opening up the turbines and roaring towards the sunset, docking finally in Cozumel, Mexico or at other ports on the coastal ports of the western Caribbean. The alternative is to island hop on an Eastern Caribbean cruise, dipping into the smaller Leeward islands of St. Thomas and St. Maarten, as well as Puerto Rico.

Any Caribbean cruise combines gut-busting onboard catering with the option of pursuing strenuous or adrenaline-pumping activities onshore. It is estimated that cruise passengers add a pound a day thanks to the never-ending breakfast, lunch and dinner buffets and the tendency to spend more time than usual in a reclined position. However, all is not lost. Sign up on board for a variety of tours and activities available in each island; choose from mountain biking, kayaking, hiking, white water rafting or snorkeling.

The other main attraction of the Caribbean cruise is shopping. Major ports such as Nassau in the Bahamas, Charlotte Amalie in St. Thomas and Philipsburg in St. Maarten are duty free and offer sensational deals on jewelry, electronics and perfumes. On the flip side, no one wants to blow a day in port for a free punch, so avoid the temptation to accompany the oh-so-friendly timeshare agents who are often ready to pounce with invitations to a "quick tour".




Related Articles
Editor's Picks Articles
Top Ten Articles
Previous Features
Site Map





Content copyright © 2022 by Nick Marshall. All rights reserved.
This content was written by Nick Marshall. If you wish to use this content in any manner, you need written permission. Contact Nick Marshall for details.