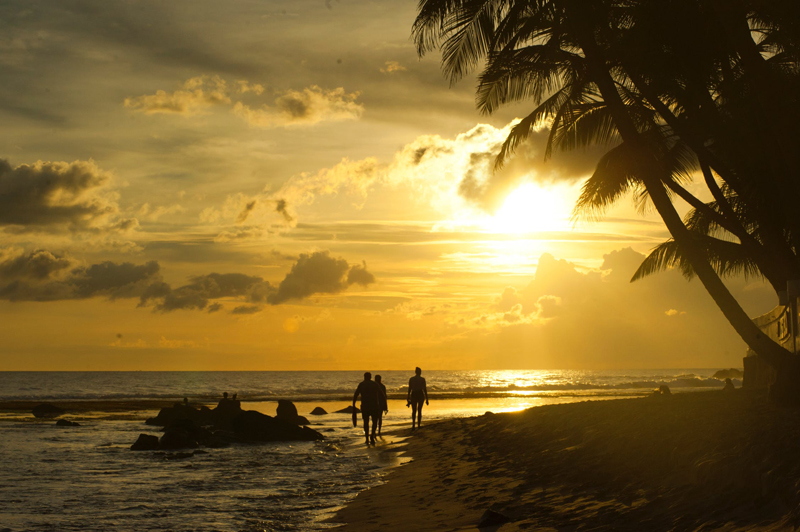 A recent
Men's Health
magazine article paid homage to a snack that was carb-free, packed with protein and abundant in the same oleic acid found in olive oil. Fitness experts applied the same hushed, reverential prose normally reserved for superfoods such as tofu, edamame and Kobe beef. The kicker, however, was that these chisel-abbed, whey protein-crazed commentators were writing about deep fried pork.
Known as Chicharron in the Latin Caribbean, pork rinds are not so much a lifestyle choice as a way of life, consumed as a snack, side or roadside treat. Of all, the roadside is the most authentic setting; chicharron is a streetwise snack, with an attitude and an edge. Forget the sanitized pork puffs sold in the US as pork rinds, real chicharron should involve an element of risk about the transaction, the promise of a fulsome hunk of oleaginous pork (did Shakespeare ever achieve such a beautiful word pairing?) as one option, food poisoning as the other. After all, this is fried pig skin we're dealing with here.
Caribbean
Chicharron
is deep fried, intensely seasoned pork belly, quivering with hot lard and sitting in its own pool of "umami." In some cases, just the skin is fried, thin and crispy with the fat rendered out, but the good stuff blends crunchy skin with soft hunks of meat, fat and even bone.
Sold under sweltering lamps off the street, authentic chicharron comes with no claims to help sculpt the perfect body. It is, after all, 66 percent fat. In fact, most pork belly fans can be quickly identified by the presence of their own belly exploding from the crest of last year's jeans. But it enjoys an almost sacred status. The city of Bayamon in Puerto Rico, known as "El Pueblo de Chicharron" even has its own chicharron festival in July.
In the Dominican Republic, a (marginally) healthier alternative is chicken chicharron, in which diced chicken breast is brutishly seasoned in lemon juice, adobo, salt and paprika, tossed in flour, and deep fried. In Puerto Rico, dark rum might be added to the marinade. Either way, fried chicken never tasted so good, almost like a wicked indulgence.
The secret to cooking chicharron is to season liberally and take a slow and steady approach. This is one pork belly cut that cannot be rushed. First up, score the skin and chop the belly into cubes, having rubbed with plenty of salt and adobo seasoning. Cook slowly with a cup or two of water in a wok or saucepan until all the moisture has evaporated. The aim is to render out as much fat as possible while infusing the meat with flavor.
Step two involves converting the meat into something with a crunch. The absence of water is essential. Remove the pork from the pan, dry off and rub with baking soda to help break down the skin proteins. Return the meat to hot oil at 350 degrees Fahrenheit and deep fry until the skin begins to bubble up and blister, watching out for hot, spitting oil.
In the Spanish islands, chicharron is eaten by itself, but goes well with a sturdy carbohydrate such as tostones or mashed plantain.
Dominican Republic market vendors display the ingredients for tonight's chicharron
and…


Related Articles
Editor's Picks Articles
Top Ten Articles
Previous Features
Site Map





Content copyright © 2023 by Nick Marshall. All rights reserved.
This content was written by Nick Marshall. If you wish to use this content in any manner, you need written permission. Contact Nick Marshall for details.