Growing Pin Cushion Cactus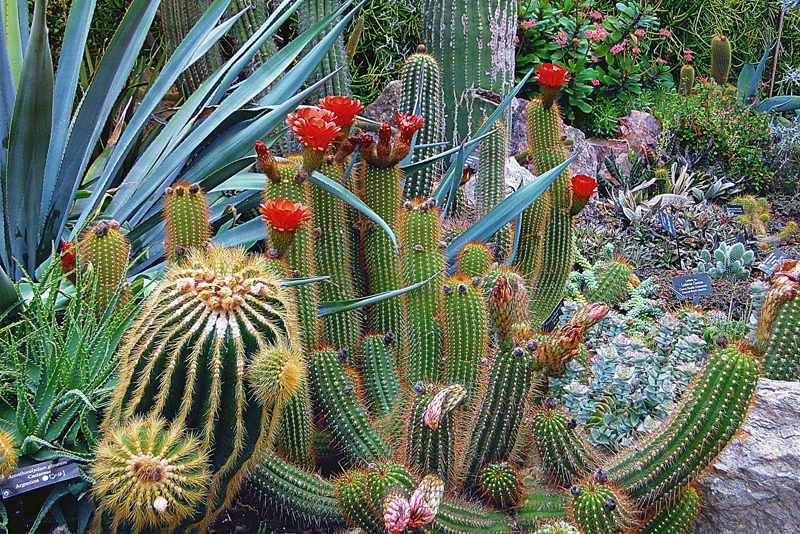 Easy to grow, the pin cushion or mamillarias are among the most popular cacti. Also known as wart cactus, these are native to the New World.

These are suitable as houseplants. Low growing, they do especially well in indoor light gardens. In addition, they can be grown outdoors as garden plants in warmer areas.

They prefer a quick draining, somewhat coarse soil. They benefit from the addition of some calcium to the potting soil. These species require warm temperatures during the growing season. During the winter, a cool one is suitable, down to 40 degrees Fahrenheit. They prefer sun during the winter months.

Keep them somewhat moist when they are actively growing. Allow the top of the soil to dry out slightly before watering. For the winter, this can be reduced somewhat. Just water enough so that the soil doesn't completely dry out. Avoid getting water on the plants as this can cause harm, such as rotting stems and damaging the soft wooly growth. It is beneficial to water from the bottom rather than pouring water in the top of the pot. Bottom watering minimizes damage to the plants. In bottom watering, water rises up through the drainage holes until the potting soil is moistened.

Repotting is needed from time to time, but in general the plants are slow growing. So this isn't required very often. If the plant's roots haven't filled the pot, you can repot without putting into a larger pot. Otherwise you will need a pot that is one size larger. Don't use very large pots. For example, a plant that is in a two inch pot can be moved up to a three inch pot. Potting soil can be a peat-based that you buy. Or you can mix your own.

For indoor light gardens, the plants will need about 14 hours per day of light.

Regarding temperature, daytime highs into the 80's are fine for the growing season with a low of 65 degrees Fahrenheit at night. For the winter, the daytime level can be lowered to 65 degrees Fahrenheit.

The red flowered pin cushions generally don't bloom until they are at least a couple years old. Others may begin sooner. Seed is usually planted during the spring. You can either buy seeds or collect it from the little berries on your own plants.

These species are also grown from offsets. You don't have to wait for the pups to produce roots in order to pot them up.

This site needs an editor - click to learn more!


Related Articles
Editor's Picks Articles
Top Ten Articles
Previous Features
Site Map





Content copyright © 2023 by Connie Krochmal . All rights reserved.
This content was written by Connie Krochmal . If you wish to use this content in any manner, you need written permission. Contact BellaOnline Administration for details.