Having the Right Fit and Look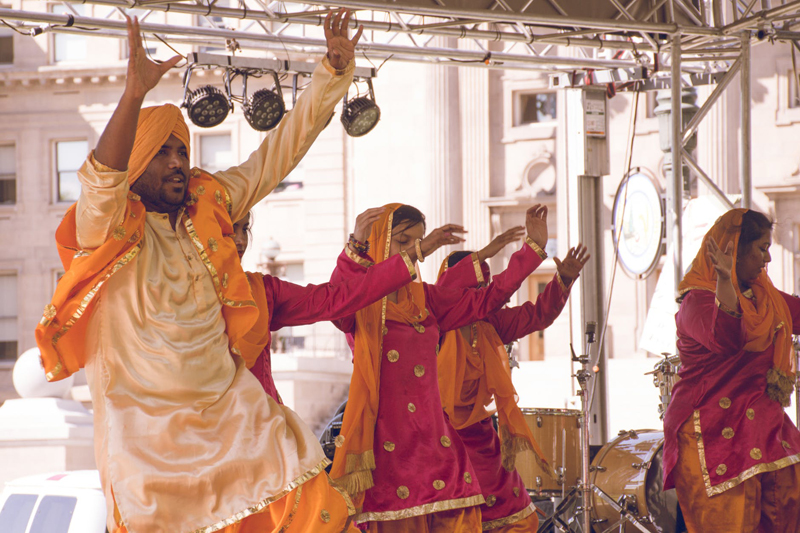 Costumes have to fit and look great during a performance. Yes, looks are everything. When the lights and music turn on, the audience sees you for a few seconds then the costume. An immediate first impression, and you haven't started to dance!

Women come in all shapes and sizes, and we spend so much time trying to find the costume that fits and looks great. Dancers have to take the movement into consideration before making their purchase. They have to keep in mind the arm lifts, chest circles, travel steps, etc.

A great majority of belly dancers wear the typical cabaret costume, consisting of the bra, skirt and belt. It helps to know your body when buying your costume.

The belly dance bra is probably the most eye catching piece of the entire costume. Therefore, it is important that not only does it fit well, but it has to go with the rest of the ensemble.

Before making your purchase or making your belly dance bra, find your best fitting bra. Take a good look at how it fits your body. Be honest with yourself. Does it support the extra flesh right underneath your armpit? Do not let the "flab" cover the side of the bra. If this should happen, then not only will it distract you during the performance, but it will be distracting to the audience.

Try dancing around with your bra. It is important to know how you are going to feel with your torso exposed while dancing.

Belly dance bras are decorated, so you may have to increase the size a few inches. For instance, I normally wear a 36C, but I order a belly dance bra in a 39C (this may also depend on the maker).

Only you know your skin type and how it reacts to different fabrics. Know your environment. Performances outdoors will require you to wear a cool, lightweight, yet sturdy bra. Indoor performances depend on the stage lights, room temperature and such.

Believe it or not, a great majority of women do not know their real bra size. There are different websites that offer tips on how to measure your breasts. It involves some math, but if you have the patience it is worth it. If not, then find a professional who can measure you.

Start with the cups. From here, everything else will come into place. The breasts must be lifted, close to the rib cage, so that the torso appears long. Without the lift, the breasts will move too much while dancing and will hide the torso.

The cup should cover the breast, but not all the way. Part of being sexy and sensual, is having pride in how you look. Show off what God gave you!

Once you have an idea as to how the cup should fit, adjust the straps. Having the straps fit too tight, will cause the skin to itch and turn red. Loose straps will fall to the sides. Adjust them where you feel it comfortable.

Try a few dance moves and adjust more if need be. Make sure to lift your arms high up in the air and bend over, coming back up to standing position. Even though the routine may not call for it, you may want to use the bra for another performance.

Straps can criss cross at the back. This allows for more freedom while dancing. Remember that the audience will see the back when you do your turns and such. A single strap bra starts from one cup, around the back of the neck, connecting to the other cup.

If you can not hook your bra on your own, then you need to do some adjusting. This can mean that the bra is too tight or the hooks are not strong.

Decorations on the bra will impact your movement. The heavier the decoration, the more weight and discomfort to the back. There are some belly dance bras that have light weight coins or light weight fringe.

Avoid heavy, long fringe. This can hide much of your torso, and this type of distraction will affect your moves.

Avoid patterns that center around the nipple. Yuk!! There is a certain etiquette all dancers must follow, and you may have some individuals in the audience that will think negative of you.

A final note, some purchased bras are put together piece by piece, then sewn together to make a whole. When you adjust the bra, you more than likely will have to take apart a section of the bra.



Editor's Picks Articles
Top Ten Articles
Previous Features
Site Map





Content copyright © 2018 by Ronnette Ramirez. All rights reserved.
This content was written by Ronnette Ramirez. If you wish to use this content in any manner, you need written permission. Contact Ronnette Ramirez for details.