What Does Your Indoor Cacti or Succulent Need?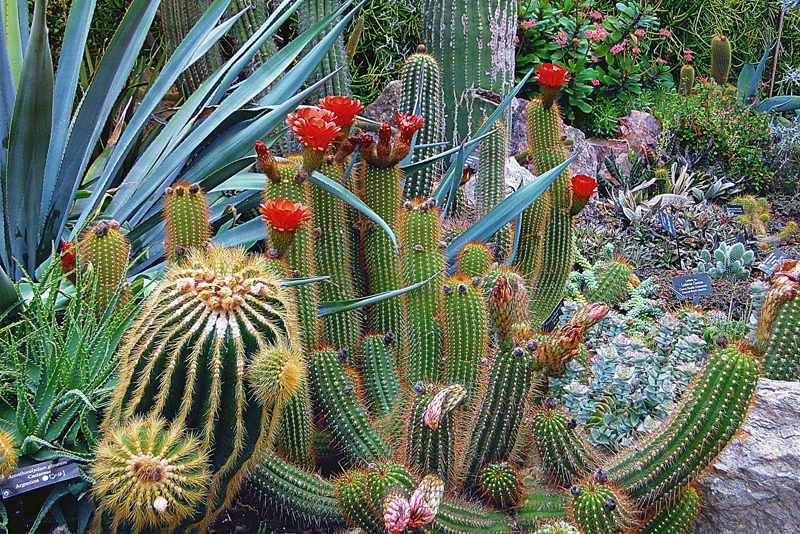 In a nutshell, indoor cactus or succulents need the correct amounts of water, light, and fertilizer with appropriate soil mix and temperatures.

However, the specific needs can vary from one species or kind to another.

You really do need to have some kind of idea what kind of plant you are dealing with. Often, gardeners are given cuttings, offsets, or even entire plants from someone else without being told what kind of plant it is or what sort of care it requires. Personally, I find this very unhelpful, and encourage recipients to quiz the donor in order to get more details.

As a general rule, most indoor succulents as well as desert cactus will do well with full sun. The exceptions are obviously the jungle cactus species, which includes orchid cactus and other epiphytic species. These need partial shade as full sun is burning. In addition, there are just a few succulents that can do with less sun than the others with the gasterias being an example.

So far as water is concerned, the desert cacti and most succulents like to be kept on the dry side, particularly during their rest period. However, again jungle species are the exception as they originated in moist conditions.

Regarding potting soil, it is generally true that desert cacti and most succulents need a very well drained, porous, quick draining soil. For the most part, a lean soil that is low in organic matter is fine. On the other hand, the jungle cacti prefer a more humusy rich soil mix.

With the nutrient or fertilizer needs, there are similar differences for the desert and jungle types. The jungle cacti need the most fertilizer of all, but they will still need less than most other indoor plants. Use only about ¼th the strength listed on the label for the jungle species about every two weeks during the time when they are actively growing. For the desert species, don't apply quite as often. For both types, a tomato-type fertilizer is excellent as these tend to be high in potassium but low in nitrogen. Nitrogen promotes lush green growth, which you don't want in cacti or succulents. Phosphorus will be the middle number on the label, such as 15-30-15.

For desert cacti and other succulents, apply the same type of fertilizer at ¼ the strength less often, about every three weeks or so during the plant's growing season.

The temperature needs vary, depending on the time of year. Most will need a slightly lower temperature during their resting period. For plants that are native to the New World, this will be the winter months. For those species from other areas of the globe, this can differ.

This site needs an editor - click to learn more!


Related Articles
Editor's Picks Articles
Top Ten Articles
Previous Features
Site Map





Content copyright © 2023 by Connie Krochmal . All rights reserved.
This content was written by Connie Krochmal . If you wish to use this content in any manner, you need written permission. Contact BellaOnline Administration for details.