Growing Cob Cactus Indoors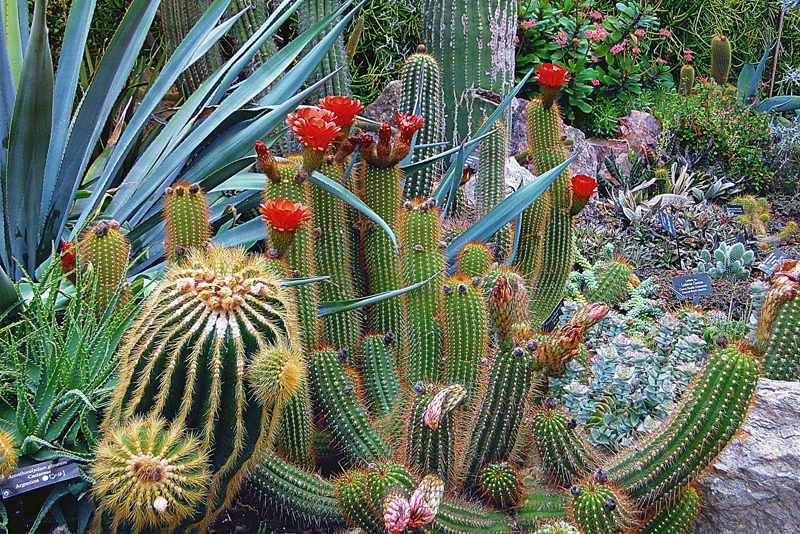 When it comes to choosing plants for windowsill gardens, the cob cactus outshine many others.

These are native to the deserts of the New World.

For best results, these plants need full sun. If you're growing them indoor light gardens, they will require about 14 to 16 hours of light daily. However, this can be reduced a couple of hours a day during the winter months.

During the spring and summer months, these plants need day time temperatures up to around 85 degrees Fahrenheit or more. For night time, this can fall to about 65 degrees Fahrenheit or so.

In order to prepare for blooming the following year, the cob cactus needs a slightly lower temperature during the winter months. Around 50 degrees Fahrenheit or slightly lower is optimal. It can go to 40 degrees without harming the plant.

The cob cactus needs a very quick draining, porous, somewhat coarse soil. A peat based one is fine if you supplement it with one part of coarse material, such as perlite or sand.

These plants don't require very deep pots. Because they tend to have shallow root systems that develop as a creeping mat, it is best to use shallow wide pots. Young plants with no offsets should be fine in a four inch wide pot.

For best results, the plants should be repotted during the spring each year even if it hasn't outgrown its pot. Assuming the root system hasn't filled the old pot or the offsets aren't becoming too crowded, you can use the same pot again. Otherwise, transplant to a pot that is one size larger. When you're transplanting, shake off the old potting soil but avoid damaging the roots. Replace the old potting soil with a fresh batch.

When you water, be sure to thoroughly moisten the potting soil. Then, allow the upper half inch of the soil to dry out before you water again. These like to be kept pretty dry.

For the winter, water should be reduced. Add just enough water to keep the plants from shriveling and the soil from drying out completely.

During the months when it is actively growing, add a soluble fertilizer that is high in phosphorus. Apply this every couple weeks. But, use only about 1/4th the strength listed on the fertilizer label.

The cob cactus is propagated from seeds and cuttings.


This site needs an editor - click to learn more!


Related Articles
Editor's Picks Articles
Top Ten Articles
Previous Features
Site Map





Content copyright © 2023 by Connie Krochmal . All rights reserved.
This content was written by Connie Krochmal . If you wish to use this content in any manner, you need written permission. Contact BellaOnline Administration for details.