May I Introduce.... Melody Crust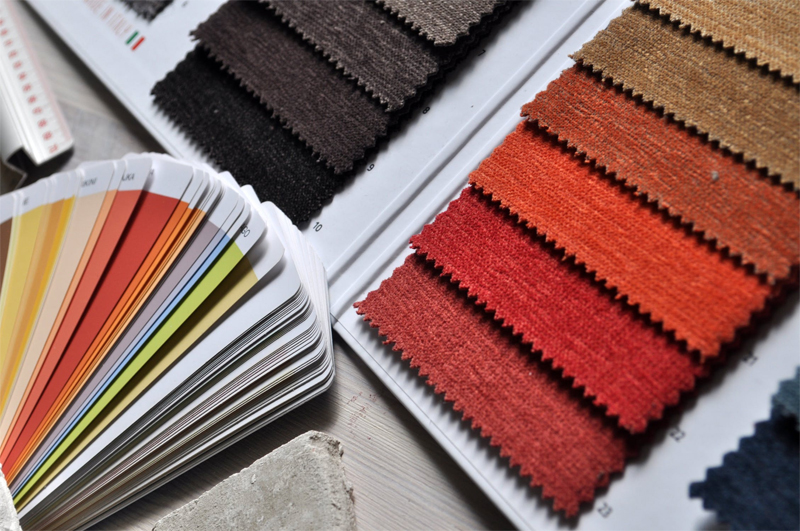 From China to Europe to Africa, Melody Crust has traveled the world to capture exotic sights and sounds that she brings to her Kent, Washington studio and transforms into colorful fabric art. A busy and popular quilting teacher and author, she shares her knowledge and enthusiasm in classrooms nationwide, from television and radio studios, and through her publications.
Welcome Melody, it's lovely to have you on the BellaOnline Quilting website. I know our readers will love to hear all about you. So let's start.
Where do you live? Country or City environment?
I live with a view of a small fishing lake. It's in the suburbs about 15 miles from Seattle, but it feels like the country.
Where were go born and where did you grow up?
I have spent most of my life in the Greater Seattle area.
How and when did you become interested in quilting?
I have sewn all my life, early on mostly making clothes. I am not sure when I became interested, but the first quilt I ever made was my own design for a baby in 1978. I made every mistake possible and loved every minute of it.
Melody Crust Website
What is it that attracts you to quilting and fabric crafts in general?
I love the feel of the fabric.
How did you learn the basics of quilting?
I'm good at trial and error.
What is your favorite creation and why?
Xishaungbanna (shee-shaung-banna)
Dimensions: 71" w X 56" h, Southern China, the brightly dressed women, and happy people all impressions of a visit to this region of China called Xishaungbanna.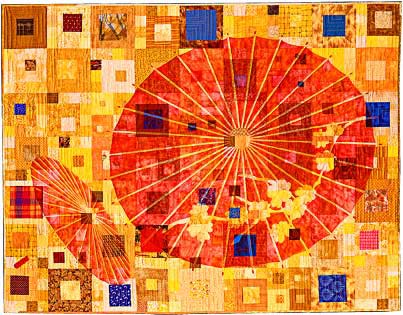 What would be your favorite part in the process in creating a quilt?
The process. I love the idea of starting a new project. Seeing where it goes. The sewing as my design is created with my hands. The quilting both designing and execution.
What other hobbies do you have besides quilting?
I love to travel!
Where do you find your inspiration?
Everywhere!
Do you have a favorite color and do you tend to a certain color preference?
Red is my favorite, but I am very drawn to all bright colors.
Do you enjoy machine quilting?
Yes
Has quilting ever helped you through a time of struggle or heartache? Can you tell us?
I quilt when I am happy, sad, anxious. I find quilting to sooth my spirit anytime.
Do you have a collection? Not fabric related?
Yes, I love to collect vintage rhinestone jewelry.
How do you go about planning your next project? Where do you start?
I keep notebooks of visual images of things I like. Some quilt related some not. I look through them when I am thinking about a new quilt. Sometimes it is something I see or a color that drives the design.
Do you ever teach classes? What is your favorite class to teach?
My favorite class to teach is the one where I am standing. I love all my classes that's why I teach them.
Do you have any tips or advice for beginners?
Sew more, trust your own instincts!
How do you fit time to quilt into your day/week?
I try very hard to sew every day when I am home. I usually have more than one project going at a time so that I can piece, quilt or embellish and time the mood strikes.
What do you wish you would have known when you started quilting?
How much fun I would have over the years. How many good friends I would make. How many places I would visit.
Where do you see yourself in patchwork and quilting in ten years from now?/i>
Making quilts!

Thanks Melody for speaking with us. If readers would like to see more of Melody's work go to her website listed below.



Related Articles
Editor's Picks Articles
Top Ten Articles
Previous Features
Site Map





Content copyright © 2022 by Judie Bellingham. All rights reserved.
This content was written by Judie Bellingham. If you wish to use this content in any manner, you need written permission. Contact Judie Bellingham for details.