Essential Tools for Quilting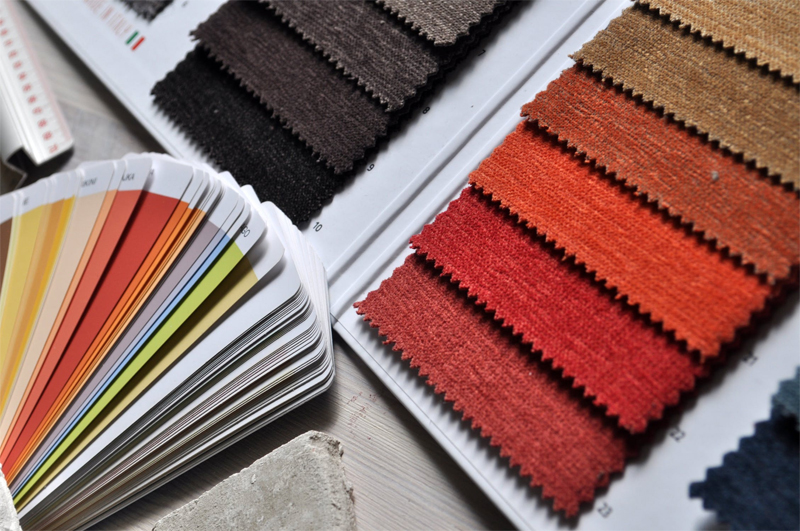 ESSENTIAL TOOLS FOR QUILTING


I'm often asked – "what do I consider to be the most important tools for a quilter to have and use?" Quilting tools have changed a lot in the past 30 years or so. Over this time there has been a huge revival in the craft of quilting. With the celebration of the American Bicentennial in 1976, quilting started to make inroads into the worldwide "craft" scene and continues to grow and develop even today.

I was recently reading a book on log cabins that was published in 1984. In the "How to" section there was a large photo of a large paper guillotine which was the recommended way of cutting the required fabric strips for the log cabin pattern. I had a real giggle, remembering that time when we were looking for all sorts of different ways we could cut our fabrics besides the mark with pencil, cut with scissors method. I laugh now, as we have come such a long way, haven't we?

Nowadays there are multitudes of gadgets and thing-a-me-gigs that will enable us to cut and piece so more accurately and quickly. And thank goodness I say – we now have more time to quilt more quilts than ever before thanks to the ingenuity of quilters, always thinking up a better way of perfecting our craft.

This brings me to my current topic – What tools do I consider to be best for quilters to have and to use? I identify four main areas of quilting – fabric selection tools, cutting tools, piecing tools, and miscellaneous tools.

In the fabric selection, I find I can't do without my Colour Wheel and Ruby Beholder. These are the two most important tools I have for selecting colour and value. (I'm going to do a series on this site all about colour in the near future – watch out for this).

The most important cutting tools I use are the Rotary Cutter. I own two, one 28mm for cutting small shapes and resizing small shapes, and a 45mm Rotary Cutter for the big jobs in quilting like cutting strips, and cutting through 4 layers at one go.

The Rotary Cutters are no use of course, unless you use a good Cutting Board. There are heaps on the market and the ones I prefer are the ones that show ⅛" markings. I don't use this board for anything else but quilting, and I try to remember to use the back when cutting batting with my rotary cutter (otherwise I'm embedding the batting and making spectacular speed bumps).

Of course, it's difficult to use a rotary cutter without the proper rulers. My granny used to say "always use the right sized tool for the job, no use weeding a garden with a tractor" and I've tried to abide by that adage. So I have various sized rulers. The ones I use the most is the 12 ½" x 6 ½", and the 4 ½" x 14". I find these two rulers great for all of the "big" cutting jobs, whilst remaining controlled in my hands. For the smaller cutting projects I have a 6 ½" x 6 ½" and the 4 ½" x 4 ½" rulers which are fantastic when I have to access the 45° angle to resize my half square triangles.

Piecing tools come in all kinds of types and for all kinds of uses. The most important piecing tools I own are firstly, the ¼" machine foot. I simply couldn't be as accurate as I like without my ¼" foot. I use Flower Pins for pinning when machining larger pieces. For the smaller pieces I use a simple spray starch (aerosol cans work best), as this helps to stabilize the two pieces together without risking the fabric being skewed by pins. I rely on good quality threads in my machine, always having the same thread in the bobbin as threaded through the machine.

Of course, there are many, many miscellaneous tools. Some of my favourites are the Clover needle threader, a great tool for threading very fine needles, a Chaco liner for most of my marking, and a Japanese tool called a Hera which is a bone looking object that puts creases in fabric without stretching, and is also great for marking grid lines for quilting.

After some consideration I've come up with a list of the tools I consider to be essential for a quilter's tool box.

I also use this list when attending workshops. I find it can trigger my memory for requirements I might need, and save me having to borrow or do without at the workshop.


ESSENTIAL TOOLS FOR YOUR QUILTING TOOLBOX
¼" foot for accurate seam allowances
Beads
Bias Bars
Cardboard
Chaco Marker
Chenille Needle
Colour Wheel
Coloured Pencils
Cotton Threads for hand sewing
Cotton Threads to match fabrics
Cutting Board
Dressmakers Carbon Paper
Document Holder with Plastic Inserts
Embroidery Sharp Needles
Embroidery threads to match fabrics
Fine Appliqué Pins (about 1" long, white head)
Fine fabric scissors
Flower Pins
Free motion foot for free motion quilting
Graph Paper
Hand Sewing needles (No.12 Peacemakers)
Hera Marker
Large fabric scissors
Large paper scissors
Masking Tape
Needle Threader
Notebook
Paper Clips
Pen or biro
Pencil Sharpener
Pigma Pen
Plastic Zip Lock bags
Quick Unpick
Quilters Ruler (12" x 6½" and 24" x 6½")
Quilters Squares (6 ½" x 6 ½" and 4" x 4")
Rotary Cutter
Ruby Beholder
Sewing Machine in good working order
Sewing Machine manual
Sewing Pins
Sharp Pencil (Mechanical or Pacer)
Small paper scissors
Spare machine bobbins
Spare machine needles
Spray Starch
Sticky tape
Sulky Pen
Tape Measure
Tear-Away
Teflon Ironing Mat
Templastic (Graphed)
Templastic (Plain)
Templastic Marker
Thimble
Transfer Pen
UHT Glue stick
Vanishing Marking Pen
Vilene – lightweight
Vliesofix
Walking foot for straight line quilting


What tools for quilting do you consider to be most important for you to create? Please go to the forum and see what other readers think.

You Should Also Read:
Quilting Forum - What do you think?


Related Articles
Editor's Picks Articles
Top Ten Articles
Previous Features
Site Map





Content copyright © 2023 by Judie Bellingham. All rights reserved.
This content was written by Judie Bellingham. If you wish to use this content in any manner, you need written permission. Contact Judie Bellingham for details.