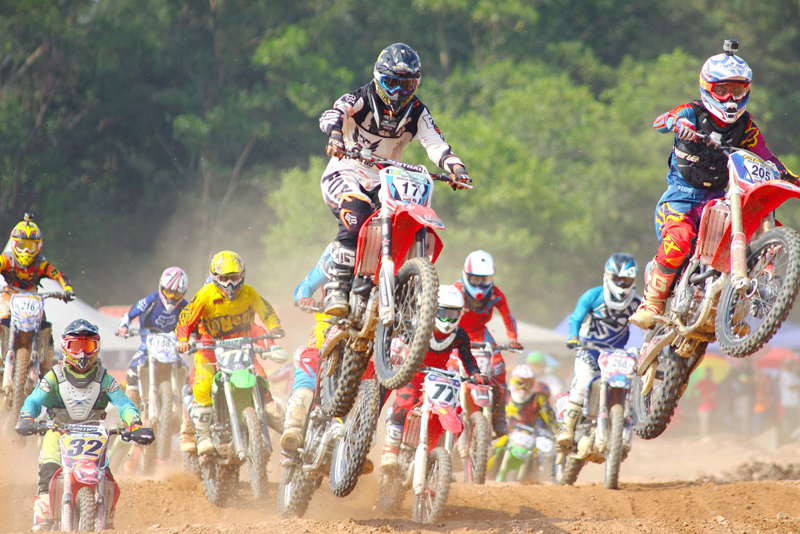 NASCAR is an exciting sport, with lots of colorful characters. What could be more exciting than a car racing around the track at speeds over 200 mph? But, with every exciting thing that the average person comes in contact with, there is often a downside. The difference in NASCAR is that the downside can result in serious injury or death.

NASCAR has taken a lot of heat over the years regarding their safety policies. It is unfortunate that most safety features are not adopted until long after they are initially proposed. In the 1970's, legendary mechanic Smokey Yunick proposed impact absorbing "safer barriers," had NASCAR implemented this idea upon conception many lives may have been saved including that of "The Intimidator," Dale Earnhardt.

Even though NASCAR has been heavily criticized they have implemented many safety features over the years. Here are a few of those features and how they are designed to product the driver.

One feature is the roll cage. The roll cage is designed to be strong enough to maintain its integrity during a crash, therefore protecting the driver. The seat of the NASCAR race car has many important jobs. The seat must keep the driver inside the roll cage, it must keep the driver from contacting anything hard in a crash, and it must absorb some of the energy during a crash. In October of 2001 NASCAR mandated the use head and neck restraints also, due to several deaths from head and neck trauma.

In 1994 NASCAR started using roof flaps, which come out to slow the race car down during a crash and to keep the car from going airborne. Fuel cells are filled with foam that helps to keep fuel from sloshing out and causing an explosion during a crash.

In other motor sports the drivers have a specific safety team or crew that travels with them to every track. They are aware of all the medical history's of the drivers and can make the split second decisions more accurately than a doctor who may have never treated a patient before. NASCAR does not have this luxury. They leave the safety up to each track therefore relieving them of the liability. Perhaps in the near future NASCAR will have its own safety crews to travel to each track.

Although NASCAR has been given a hard way to go on the safety issue, they have implemented many safety features that have helped to product drivers and crews and we are sure they will continue to come up with new features in the future.

This site needs an editor - click to learn more!


Related Articles
Editor's Picks Articles
Top Ten Articles
Previous Features
Site Map





Content copyright © 2022 by Debbie Lester. All rights reserved.
This content was written by Debbie Lester. If you wish to use this content in any manner, you need written permission. Contact BellaOnline Administration for details.