Least visited Caribbean islands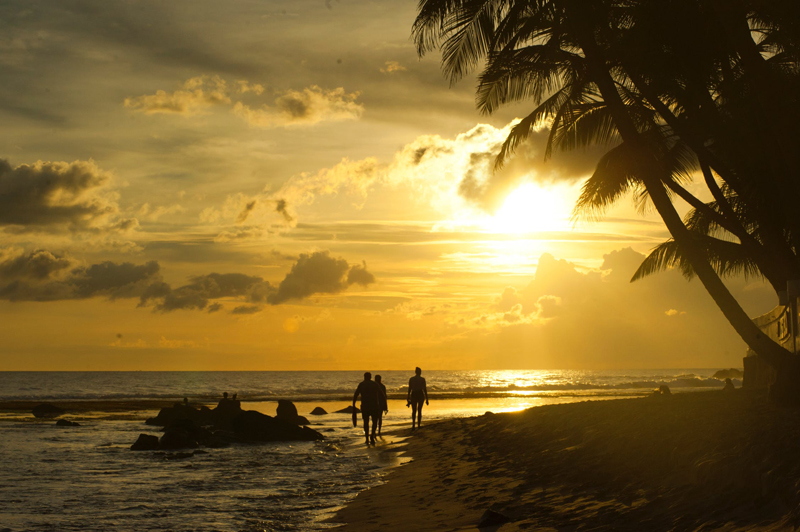 When it comes to finding a patch of Caribbean sand that feels like yours alone, there are two options. One is to follow in the footsteps of Sir Richard Branson, Nicolas Cage, Johnny Depp and Julia Roberts and buy a private island which is literally yours alone. The other is to be creative.

Away from the large resorts of the Dominican Republic, Jamaica and the Bahamas, which between them account for the majority of Caribbean tourism, there are tiny, unspoilt islands which receive a fraction of the footfall. While it is possible to choose from hundreds of Bahamian Out Islands that are uninhabited, the criteria here is for a secluded vacation experience. Somewhere to land, sleep and eat are minimum requirements.

The current Caribbean record is held by Montserrat, which receives under 5,000 visitors a year. On the one hand, the low numbers are down to the cataclysmic volcanic eruption which submerged half the island (including the former capital) under lava and ash in 1995. On the other hand, the island's only link to the outside world is by small plane and ferry to nearby Antigua. The result is magical. Those lucky few who do secure seats to visit "The Emerald Isle of the Caribbean" can enjoy a laid-back charm and intimacy that is a distant memory on other islands. Montserrat has very cleverly marketed itself as an eco-destination, with excellent hiking, diving and volcano-observing. None of these activities improve with a large crowd.

The Dutch islands of Saba and Statia (St. Eustatius) also benefit from similar transport constraints. The former is reached by ferry and small plane only from neighboring St. Maarten, enshrined in legend on YouTube for the dramatic landing on "The Unspoilt Queen's" tiny clifftop runway. Visitors to Saba can enjoy hiking, world-famous diving and legendary hospitality. Statia, too, can only receive a limited amount of visitors a day. The payoff is an island where crime is virtually non-existent and where locals will known your name after just a couple of days. There just aren't that many island left in the Caribbean without nightclubs, megaplexes, fast food restaurants and luxury condominium developments. The fingers on one hand are sufficient to count the number of islands where nightlife is a "lime" or game of dominoes under a naked bulb and the fine dining tag is reserved for the BBQ ribs with the best dry rub.

Not all quiet islands are tiny. Visitors who head south will discover Bonaire, an idyllic Dutch paradise of world-famous diving and little development which simply isn't looking to attract a new type of visitor; this neighbor of busy Aruba and historic Curacao is quite happy with the aficionados who currently return year after year.

The same could be said of Anguilla, a laid-back British Overseas Territory that leads a double life. Over the Christmas season, a steady stream of private jets disembarks Hollywood and Wall Street elites to be whisked away into private villas or luxury hotels, ready to enjoy one of the best beaches in the Caribbean at Shoal Bay and none of the pretension of nearby St. Barths. The rest of the year, Anguilla is sleepier than Rip van Winkle after a heavy lunch, and still the kind of place where front doors are left unlocked at night.

Twenty or thirty years ago, a list of the little-visited islands in the Caribbean would have been a long one. Today, a handful of isolated jewels survive. Try them out and see the Caribbean at its finest.



Related Articles
Editor's Picks Articles
Top Ten Articles
Previous Features
Site Map





Content copyright © 2023 by Nick Marshall. All rights reserved.
This content was written by Nick Marshall. If you wish to use this content in any manner, you need written permission. Contact Nick Marshall for details.