7 Tips for Saving Money on Family Cruises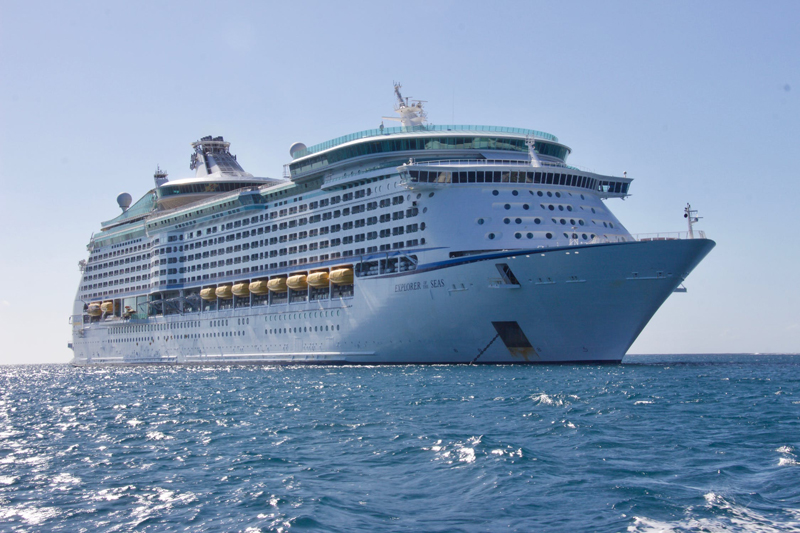 In today's economic climate, families are looking for the best travel deals and ways to stretch their vacation dollars. Family cruise vacations are an excellent value if you do your homework and book carefully. Here are seven tips that will save you money when buying your next family cruise vacation.
1. Work with a great travel agent.
Travel agents can be a great source for cruise bargains. A good travel agent has access to deals and promotions that may not be available to the public and can save you time as well as money. In addition, knowledgeable agents can help families to choose the best cruise line and ship for their needs, assist in choosing staterooms, and provide suggestions for dining and shore excursions. Travel agents can also be excellent sources of information when comparing cruise lines and ships. Look for an agent with membership in American Society of Travel Agents (ASTA) or Cruise Lines International Association (CLIA). In addition, if you are set on a specific cruise line, look for an agent that has preferred status with that line. You might receive a higher discount on your cruise because of your agent's status.
2. Sign up for deal e-mail blasts.
Get on promotional e-mail lists from cruise lines, travel agents and others. This is an excellent way to receive early alerts for deals like kids cruise free, 3rd and 4th passengers sail at a significantly reduced rate, free stateroom upgrades, and other money-saving offers.
3. Check out cruise lines that allow kids to sail free.
Some cruise lines offer "kids sail free" deals during special promotions or at certain times of the year. On MSC Cruises, however, kids ages 11 and younger normally sail free and kids 12-17 sail at a reduced rate on every sailing when sharing a stateroom with two adults paying full fare. Taxes and government fees are still levied, however, and some restrictions apply. Parents sailing on MSC Cruises can relax and have fun while their kids enjoy their own programs and events. Activities include playing in a Stone Age dinosaur-themed area, treasure hunts, dance competitions, sports challenges, and theatre activities. Technology aficionados will gravitate towards the arcade, Microsoft Xbox Kinetic® and Nintendo Wii®. MSC Cruises offers four separate Kids' Club programs for younger guests ages 3-17, with activities tailored to each specific age group. MSC Cruises also offers a daily Nanny's Hour from 9-10 a.m., with games and activities for toddlers ages 10-36 months and their parents.
4. Be flexible with cruise dates and travel off season if possible.
Travel during the low or shoulder seasons, before or after a major holiday, or in the weeks between Thanksgiving and Christmas. Sometimes even being flexible by a week can save big bucks. Some cruises in January, May and the first half of December are also good bargains. This can be hard to do if your children are older, but it works well for families with preschoolers.
5. Put your cruise out for bids.
If you'd like top cruise travel agencies to bid for your business, check out CruiseCompete.com. This free service allows vacationers to anonymously request competitive cruise quotes. All customer account information stays private and anonymous, so none of the cruise agencies can contact you directly and there's no obligation to purchase. It's up to you to contact agents if you are interested in their bid.
6. Seek out free upgrades and shipboard credits.
Guaranteed upgrades at time of booking are sometimes offered by cruise lines to stimulate sales. These upgrades allow you to purchase a cheaper stateroom with a guaranteed upgrade of one to five categories, depending upon the promotion. Guarantee cabins provide another opportunity for a free upgrade. Only buy a guarantee if you will be happy with the category you've purchased as well as any potential stateroom in that category. Also ask about shipboard credit. Shipboard credits will give your account a set amount to use for ship shore excursion purchases, spa treatments, specialty restaurant charges, and other times.
7. Consider booking your own air and transfers.
Making air arrangements separate from your cruise booking can save money and provides complete control over your itinerary and connection choices. Discuss the pros and cons with your travel agent and research online sites and low-fare airlines. Using frequent flier miles when possible can also generate thousands of dollars in savings. In addition, hailing a taxi from the airport is often less expensive than purchasing cruise line transfers for two or more people.
When shopping for family cruise bargains, don't forget the bottom line. The most important thing to remember is a deal is only a great deal if you like the cruise experience and it's a good match for your family. You might be able to save $50 per person on a cruise, but if you and your family aren't happy with the cruise experience, it's a waste of valuable vacation time and money and not a deal at all.
This is where a good cruise travel agent can make a big difference. A great cruise travel agent can get to know you personally, understand what you like and don't like and find out your family's needs, and then come up with a bargain that's right for you. Now, that's a deal!
For More Information:
To learn more about MSC Cruises and their family oriented cruise programs, visit
www.msccruisesusa.com.


Related Articles
Editor's Picks Articles
Top Ten Articles
Previous Features
Site Map





Content copyright © 2023 by Nancy Schretter. All rights reserved.
This content was written by Nancy Schretter. If you wish to use this content in any manner, you need written permission. Contact Nancy Schretter for details.