Romantic Kashmir in India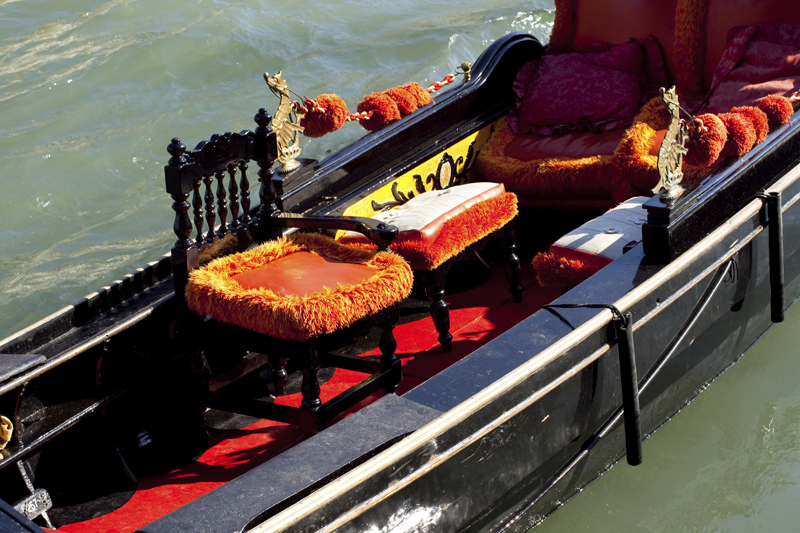 Kashmir, which has been the legendary backdrop of most of our Bollywood movies of yesteryear, beckons visitors with all her unmatched charms. An icon of Kashmir's tourism, the Dal lake filled with icy Himalayan water, apparently has five basins and feeder channels to it. Water flows in from the sparkling snows of the Himalayas which frame it. Think Dal lake and think of the romantic houseboats with its necklace of lush mughal gardens and orchards on its shores. I was tickled with the ornate shikaras which ferried us upto the houseboats and back! Choose a restaurant on the banks of the lake and enjoy a delectable Kashmiri meal redolent with the world famous Kashmiri saffron. It's to die for!

95 kms from Srinagar, on the banks of the Lidder river lies Pahalgam which is the hub for the Indian Film Industry. Also known as the 'Valley of Shepherds' it is situated at a height of 2,130 meters. The natural beaty all along the route is breathtaking and one feels tempted to stop and photograph the locales, or just stick your camera out and video it for posterity.

Pahalgam as such does not offer any major attractions except that it is a very cool and windy locale and therefore, much sought after during the hot Indian summers. Pahalgam is also the major base for Amarnath yatra. You can enjoy many small excursions like Chandanwari, Baisaran, Aru and lake Tulian in Phalgam.
En-route to Pahalgam one passes through Anantnag District and on the main highway, are the ruins of the ancient Awantipur temple complex. There are two groups of temples situated in the complex. The larger group is dedicated to Lord Vishnu, while the smaller is dedicated to lord Shiva. These temples were built by King Avantivarman dating back to 855 to 883 AD and display exquisite relief sculptures and carved columns. For lovers of our ancient culture it is a dream come true to walk among the ruins.

And then of course – one cannot say you have been to Kashmir if you have not been to Gulmarg, also known as the meadow of flowers. A huge cup shaped meadow, lush and green where the silence is broken only by the tinkle of cowbells. In the Spring, it is filled with countless Bluebells, Daisies, Forget Me Not's and Buttercups. Gulmarg looks like a fantasy set in a film and not surprisingly has been the locale of several. It was also a favourite haunt of Emperor Jehangir who once collected 21 different varieties of flowers from here. Today Gulmarg boasts of the highest green golf course in the world, at an altitude of 2,650 m, and is the country's premier ski resort in the winter.

The scenic journey to Gulmarg takes one through an enchanting countryside with roads bordered by rigid avenues of poplar, which slowly give over to flat expanses of emerald green rice fields interspersed with picturesque villages. After Tangmarg, the climb to Gulmarg begins through fir-covered hillsides. At one point, known simply as View Point, travellers stop their vehicles for a few minutes and look out at the magnificent spectacle of snow-covered mountains, seemingly within touching distance.

And then, you cannot leave Kashmir without visiting picturebook perfect Sonmarg, lying in the heart of a gorgeous valley carved by the river Sindh.Also known as the "Golden meadow", this place gets its name 'Son' meaning golden, from the bloom of yellow crocuses that fill this valley in the spring. A bubbling river flows through the meadow, down from snowy heights into the dense woodlands of firs and silver birches. Blessed with a thick forest cover, of sycamore, alpine flowers, silver birch, fir and pine, Sonamarg offers adventure in the form of treks, sledging, angling, alpine skiing and white water rafting.

The moment you enter Sonmarg, the first thing that you will notice are the snow-covered mountain peaks that form the backdrop of the town. Famous today for the many excursion options that it offers, mainly short walks and trek routes along scenic areas. The most famous trek is definitely the one that takes you to the holy Amarnath caves.

And then ofcourse, you cannot leave Kashmir without a shawl and some spices. Of course they are sold across India now that the Kashmiri trader sets up shop in every city. But nothing compares with what you have purchased from Kashmir itself.



Related Articles
Editor's Picks Articles
Top Ten Articles
Previous Features
Site Map





Content copyright © 2022 by Marianne de Nazareth. All rights reserved.
This content was written by Marianne de Nazareth. If you wish to use this content in any manner, you need written permission. Contact Marianne de Nazareth for details.