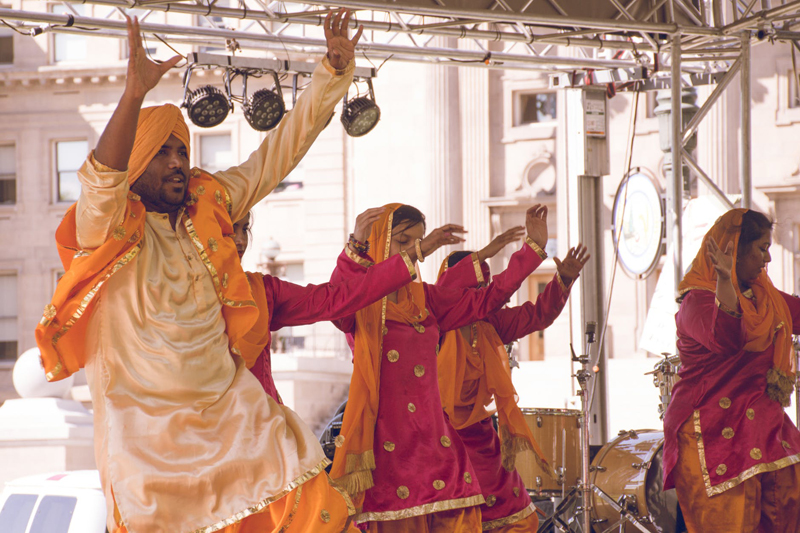 Little Egypt was the name given to two dancers in the 1893 World's Fair in Chicago. Their real names were Ashea Wabe and Farida Mazar Spyropoulos. Although they did not dance on the same stage, both would make history as belly dancers.

The picture that most people associate with Little Egypt is in fact Ashea Wabe. It is a black and white photograph of her showing her midriff, with a simple dance skirt, dance bra, and a veil. Unlike belly dancers of today, the picture reveals that Wabe wore some type of dance shoes.

After that performance, Westerners identified those dancing to Middle Eastern or exotic music as belly dancers or dancers doing the "hoochie-coochie". Belly dancers used the stage name Little Egypt.

In 1964, Elvis Presley appeared in the movie Roustabout, a movie that told the story of a young man riding his motorcycle everywhere trying to become a famous singer. He lands a job as a roustabout in a carnival and makes a turn around. More and more people are drawn to the carnival because of Elvis (of course), and his song "Little Egypt", which later became a hit.

You can view a clip of Elvis singing "Little Egypt" by going to Youtube.com. There are two versions. One has the sax solo in the chorus and the other has the sax with a "hoochie-coochie" voice over. Watch and listen to both.

The scene opens with an audience in a theater setting with an orchestra. A carnival master appears on the stage with several actors who act as if they are in a carnival. Enter Elvis.

Carnival man then tells everyone about the "dancer from the Nile". All are intrigued, including Elvis. "She can crawl on her belly like a reptile", says the Carnival man about Little Egypt, who never crawls on her belly. Little Egypt then walks on stage, wearing a '60s bikini, heels, and a veil on her head. Elvis buys a ticket to see her performance. Lights fade out.

"I went and bought myself a ticket and I sat down in the very first row", sings Elvis. As he is singing, there are several "hoochie-coochie" dancers in the background wearing translucent harem pants and a veil around their face.

The music is certainly not Middle Eastern and just to think of belly dancing to that song! It is entertaining, but Little Egypt herself rarely moved her hips. In fact, the other dancers did snake arms and several hip circles in comparison to the main gal. There was that translucent stage curtain that I think was put there for a reason. What can you say, it was the early sixties.

It is said that Teri Garr, actress in such movies as Tootsie and Mr. Mom, was one of the dancers. She actually appeared in another Elvis movie called Fun in Acapulco. Garr started her dance career when she was thirteen!

Going back to "Little Egypt", the lyrics were, umm... I'll let you make your own conclusion. For those of you who are Elvis fans, I'm pretty sure you think the song was great. It is a cute song, but to think that Little Egypt ended up mopping floors with seven kids and married, the song would not be a hit today.



Editor's Picks Articles
Top Ten Articles
Previous Features
Site Map





Content copyright © 2018 by Ronnette Ramirez. All rights reserved.
This content was written by Ronnette Ramirez. If you wish to use this content in any manner, you need written permission. Contact Ronnette Ramirez for details.