Great Learning Cruise Vacations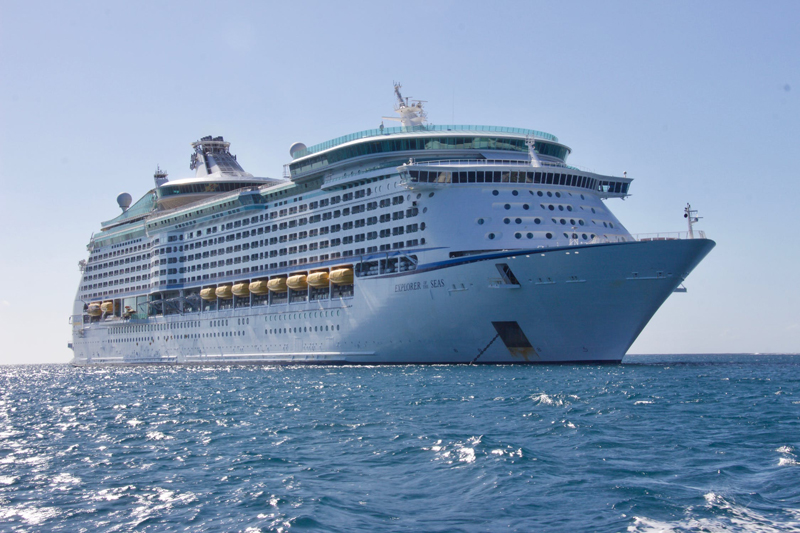 A growing number of cruise passengers are seeking out opportunities to see the world and explore their interests at the same time. Educational cruises offer guests the chance to learn at sea - either alongside experts ashore, in a formal classroom setting, or a combination of the two. On these cruises, travelers bring home new thoughts and ways of viewing the world as souvenirs from the trip.

A number of cruise industry leaders and organizations have recognized this growing interest in cruises with an educational component. They've put together outstanding programs and itineraries for their guests with itineraries that lend themselves to learning. Here are seven top educational cruise opportunities that allow travelers to learn while exploring the globe:

Alaska: Cruise passengers visiting Alaska's Great Land on smaller ships are rewarded with stunning vistas, spectacular wildlife viewing, and exciting opportunities for adventure. American Safari Cruises and InnerSea Discoveries, leaders in luxury yacht and expedition cruising, allow their guests to explore Alaska's remote wilderness and see the "real Alaska" on their small ships. Guests learn about the area's history, geography, culture, flora and fauna alongside highly educated naturalists and trained guides as they explore isolated areas on hikes or in kayaks and skiffs. Since these small ships host just 12 to 86 passengers and provide a crew to guest ratio of 1-to-2 or 1-to-3, learning on these cruises is personalized, flexible and fun. This year, the new 86-guest Safari Endeavour is offering themed cruises on selected dates for those who want to amp up their learning in specific areas of interest. Topics include such subjects as whales, John Muir's Alaska, photography and specialized techniques, wines and culinary treats, and smooth jazz. Attractive travel credits are available on these cruises as well. Both American Safari Cruises and InnerSea Discoveries offer itineraries in other a variety of other locations as well. For more information, visit https://www.innerseadiscoveries.com.

Around the World: The University of Virginia's Institute for Shipboard Education (ISE) offers the popular Semester at Sea program, the only study abroad program of its kind in the world. Using a ship as its floating campus, undergraduates, lifelong learners, faculty and staff learn and live together while traveling around the globe. In addition to the Semester at Sea program, ISE also offers Enrichment Voyages at selected times throughout the year, typically in April/May and December. Enrichment Voyages are 15 days to almost a month in length, and are specifically designed to be travel and learning opportunities for participants of all ages. Interactive lectures, workshops and pre-port briefings are provided by college professors and other experts. Educational sessions examine the culture, history, indigenous people, literature, music, geology, biology, and current issues of the regions to which the ship travels. In addition, a wide selection of optional Field Programs is offered in each port of call. Some community college sessions are led by cruise passengers on Enrichment Voyages and a 9,000-volume library and computer lab are also available onboard. For more information, visit https://www.semesteratsea.org.

Baja California: Lindblad Expeditions has been sailing to Baja California since 1981 and have some of the region's most knowledgeable and experienced naturalists aboard their ships. Expedition Teams are comprised of naturalists, historians and other experts, and each voyage sails with an expert to guest ratio of 1-to-12. All Lindblad voyages have a Lindblad-National Geographic certified photo instructor onboard to help guests improve their skills. Learning takes place on daily guided excursions which might include walks on uninhabited islands, swimming and snorkeling with sea lions, kayaking, whale watching, and wildlife sightings. In the breeding lagoons of Bahia Magdalena, guests and naturalists go out among the whales in Zodiac landing craft for a water-level perspective on these magnificent creatures. In addition, the staff gives daily lectures on the highlights of the day as well as special lectures a few times throughout the voyage on a variety of topics. Guests can also witness research onboard supported by Lindblad's strategic partner, the National Geographic Society. Baja California is just one of the many areas where Lindblad Expeditions sails. For more information, visit https://www.expeditions.com.

Europe: River cruises are popular in Europe and many offer significant opportunities for learning and discovery. For instance, Tauck's unique A Taste of France cruise provides an in-depth exploration of France's food, wines and culinary traditions. This specialty cruise was developed by Tauck and Churchill and Turen Ltd., named as the "World's Best Culinary Tour Specialist" by Condé Nast Traveler. Perfect for foodies, this culinary odyssey begins in Paris with hands-on instruction at Alain Ducasse's École de Cuisine. Then, guests head out on a 7-night cruise along the Rhône River through vineyard country that's home to medieval villages and some of the world's most outstanding wines. On this cruise, guests will enjoy shopping excursions with local chefs, a "Julia Child" walking tour, multi-course tasting presentations, wine pairing instruction, wine tastings in the Beaujolais countryside, cooking classes, and much more. Tauck offers cruises in a variety of locations. For more information, visit https://www.tauck.com.

Galapagos: Cruise passengers visiting the Galapagos will return home rich in both experiences and new-found knowledge. Here at the earth's first World Heritage Site, travelers are able to see exotic wildlife and experience them up close in their natural habitats. Each island offers something different and in some cases - these settings are the only place in the world where those species can be found. Follow in the footsteps of Charles Darwin on a voyage with Ecoventura, a family owned cruise company that has been leading the way in sustainable travel to the Galapagos Islands since 1990. Ecoventura operates a fleet of four of its own expedition vessels catering to active adults and families. Three of the expedition yachts accommodate no more than 20 guests, while the premium dive live-aboard holds no more than 16 passengers. Superb naturalist guides, immersive hikes and activities, entertaining lectures, highly personalized service, and small guide-to-passenger ratios (no larger than 1-to-10) are just a few of the reasons why Ecoventura's ships are utilized by many leading tour companies in the United States. Guests can choose from several itineraries as well as specialty departures. For more information, visit https://www.ecoventura.com.

Russia: Viking River Cruises provides its guests with an enriching travel experience through their Cultural Curriculum program. Designed to complement shore excursions with enrichment offerings, hands-on activities, demonstrations and lectures, Viking's exclusive Culture Curriculum program helps guests get a richer feel for the cultures and cities they visit. Passengers can participate in onboard lectures, regional food and drink tastings, and excursions to sites of historical, cultural and artistic significance. While Viking River Cruises offers sailings in a number of locations throughout the world, their Waterways of the Czars is a favorite with those seeking a captivating learning experience. Sailing from Moscow to St. Petersburg or the reverse, the 13-day itinerary features tours of Moscow's Red Square and St. Basil's Cathedral plus St. Petersburg's Hermitage Museum and Catherine's Palace. For more information, visit https://www.vikingrivercruises.com.

Tahiti: Paul Gauguin Cruises operates a luxury cruise ship, the m/s Paul Gauguin, allowing guests to explore the stunning landscapes, culture, history, and natural wonders found in Tahiti, French Polynesia and the South Pacific. Sailing since 1998, the Paul Gauguin is the longest continually operating year-round luxury cruise ship in the South Pacific. No other luxury ship in history has offered this level of single-destination focus and expertise on a year-round basis for such an extended period of time. Concentrating on this one region has allowed Paul Gauguin Cruises to develop a unique specialization in these islands, offering cruise passengers an unparalleled understanding of the region. Passengers have the opportunity to enjoy lectures, demonstrations, workshops, and perhaps even dinner with the onboard expert to learn more about the voyage's topic. For more information, visit https://www.pgcruises.com.

There are many small ship cruises that provide learning experiences for guests in locations throughout the world. One particularly knowledgeable source for information about these types of trips is AdventureSmith Explorations. Todd Smith and his staff have decades of experience in guiding, planning, and marketing small ship cruises in locations around the globe. For more information, visit https://www.adventuresmithexplorations.com.


Related Articles
Editor's Picks Articles
Top Ten Articles
Previous Features
Site Map





Content copyright © 2023 by Nancy Schretter. All rights reserved.
This content was written by Nancy Schretter. If you wish to use this content in any manner, you need written permission. Contact Nancy Schretter for details.