Repetitive Movement in Belly Dance Choreography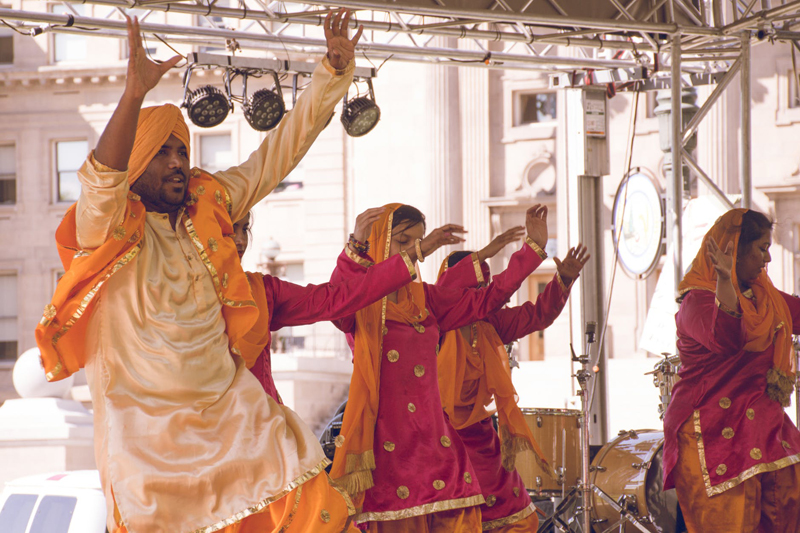 Any dance performance should engage, excite, and leave a lasting impression with the audience. Choreographers have to find the music that allows for variety in movement, keeping the audience in mind.

Belly dance has come along way, and Americans have fused other forms of dance with belly dance. With all this fusion and creativity flowing around, belly dancers have almost no limit. They can be creative incorporating all sorts of new goodies, or belly dancers can stay loyal to the dance, continuing with traditional patterns and moves.

Most dancers stay in a range between three to six minutes for one choreographed piece. Unless dancers plan to do some type of magical leap and acrobatic stuff, no dancer or dance team should stretch their performance longer than six minutes. Your audience has to get back home, rest up, and get ready for work.

When should dancers repeat their movements in a performance? That depends on the song and your intentions. Of course the song dictates everything, but mentally, after hearing the song a few times, you should have an idea what you want your audience to remember about your performance.

The chorus of the song is where dancers tend to repeat their movements. They repeat several counts during the chorus. Between the chorus, dancers show off energetic movements. That is not to say that the repetition should not have the same type of energy. Should a song repeat the chorus three times, my recommendation is to spice up the repetition the third time around. Dancers can repeat the movements by doing it in opposition or facing each other.

Another way to repeat movement is to start off the performance with strong, powerful moves, slowing down during the taqsim, which is usually an instrumental solo, allowing for a belly dancer to show off her slow, sensual movements, and then repeating. In other words, if we were to pattern the song, it would be ABACA, where the "A" would be your repetition. Should you start off with a series of counts that you will repeat again, make sure that the movement is "jet blasting", mesmerizing the audience.

Some dancers repeat their signature movements throughout the entire dance. In other words, a belly dancer may repeat her hip drops throughout the entire performance. A spin here, hip drop, a shoulder shimmy there, hip drop, twist, hip drop. There is nothing wrong with this, but the dancer becomes predictable. Even audiences who have no experience in belly dance know what the dancer will do next after seeing her dance for a minute! Try sitting in the audience and listen to some of the comments; people are outspoken.

At the end of the performance, you may encounter a person from the audience who demonstrates a move that you repeated several times and tells you, "I remember that move you did. You looked great doing it!".


Editor's Picks Articles
Top Ten Articles
Previous Features
Site Map





Content copyright © 2019 by Ronnette Ramirez. All rights reserved.
This content was written by Ronnette Ramirez. If you wish to use this content in any manner, you need written permission. Contact Ronnette Ramirez for details.