A Soothing Garden: The Final Segment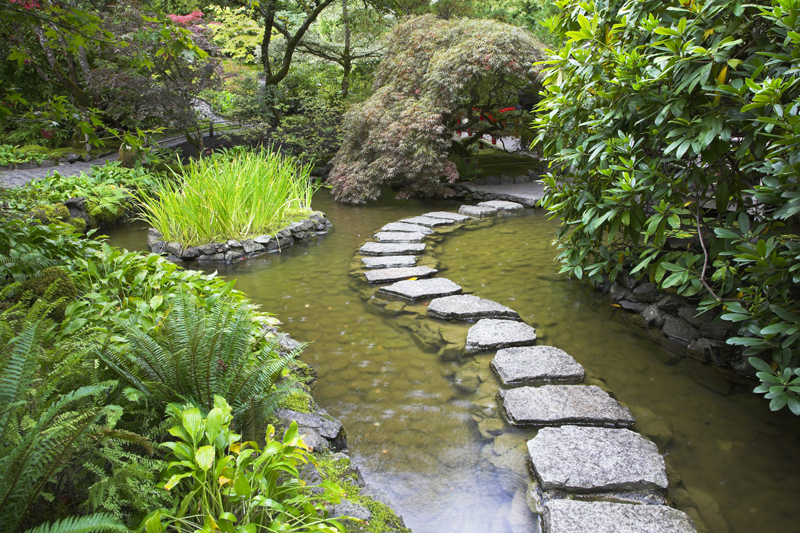 This is the final part of a three part series on soothing gardens. This article deals with books on fragrant plants and gardens as well as the sense of smell and how we can use it to our advantage.

For those planning a fragrance garden, "Fragrant Gardening" is essential. This beautifully illustrated, comprehensive guide is by Steve and Val Bradley, published by Laurel Glen. The authors walk you through every step of the design process. In addition, there is a wonderful introduction to fragrance, including a history of fragrance and how scents are classified. They also discuss how plants use fragrance as a survival mechanism. This practical guide looks at the fragrant garden during all four seasons. For each season, they include easy projects, and explain which plants to use, how to plant, propagate, and care for them.

Of all the fragrant plants, lilacs remain one of the all-time favorites. Shop carefully. Choose ones suitable for your hardiness zone. Not all varieties of this shrub are suitable for Southern gardens.

Many of our lilac varieties were created by Father John L. Fiala, a leading lilac hybridizer. This parish priest and educator was founding director of the International Lilac Society.

Originally published in 1988, his comprehensive guide to lilacs was out-of-print for years until Timber Press re-released "Lilacs-the Genus Syringa." Father Fiala addresses all aspects of choosing, growing, and propagating lilacs as well as tips on landscaping with lilacs, and how to choose companion plants for them. He provides a complete history of the different lilac species and their origins. The appendices are packed with useful information, including lists of public gardens where you can see lilacs.

Aromatherapy is the process of using fragrance for beneficial purposes. This seems to be an integral part of human history. Most books on aromatherapy have a complete account of its use from the ancient Egyptians to the present. For example, fragrant essential oils are used in massage oils and for medicinal purposes.

The search for knowledge about aromatherapy and scents is only in its infancy compared to other fields of study. Scientists have investigated the claims of aromatherapy, and found that scents indeed have various effects on humans.

The most interesting revelation of all came several years ago when scientists learned that there is a connection between fragrance and our visual perception. Oddly enough, the study found that the color you see could influence what you smell. In this brain-imaging study, there was more activity when the color and scent matched normal expectations. An example is lemon yellow with the scent of lemon.

Of all the research that is being conducted on fragrance, the most far-reaching is being conducted by Dr. Alan Hirsch of the Smell and Taste Treatment and Research Foundation in Chicago (https://www.smellandtaste.org), a neurologist and psychiatrist. He treats people with smell and taste problems. He is author of "Dr. Hirsch's Guide to Scentsational Weight Loss," "Scentsational Sex," and "What Flavor is Your Personality?" They are available at the foundation's website.

Through his pioneering research, he has found practical ways in which people can use scents for beneficial purposes. For instance, the right scent can help people lose weight. In one study, he found that the scent of banana, peppermint, and green apple led to a 30-pound loss over a six-month period. Even more intriguing is the fact that women who used a floral-spicy perfume were seen by men as weighing less, twelve pounds lighter.

In his latest book, "Life's A Smelling Success," published by Authors of Unity Publishing (https://www.authorsofunity.com), he focuses attention on how scents can be used to enhance learning and memory as well as personal growth. He provides an excellent background on how and why fragrance affects our mental states, and how this can be used to our advantage. He discusses many of his studies, including green apple scent, which reduces the severity of migraines. To improve one's mood, he suggests using vanilla scent.

For people who have trouble falling asleep, he recommends a relaxing herb, such as lavender. To remain alert and banish drowsiness, stimulating scents, such as mint or jasmine, are the answer.

In another study, he found that the use of garlic at meals put participants into a happy mood and increased positive interaction between family members.

In addition, he offers helpful suggestions on how we can maintain our normal cognitive abilities as we age. Stimulating fragrance in our daily lives is one way we can achieve this goal. This is easily done if we plant fragrance gardens with mint and other scented plants in our landscapes.





Editor's Picks Articles
Top Ten Articles
Previous Features
Site Map





Content copyright © 2022 by Connie Krochmal. All rights reserved.
This content was written by Connie Krochmal. If you wish to use this content in any manner, you need written permission. Contact Connie Krochmal for details.