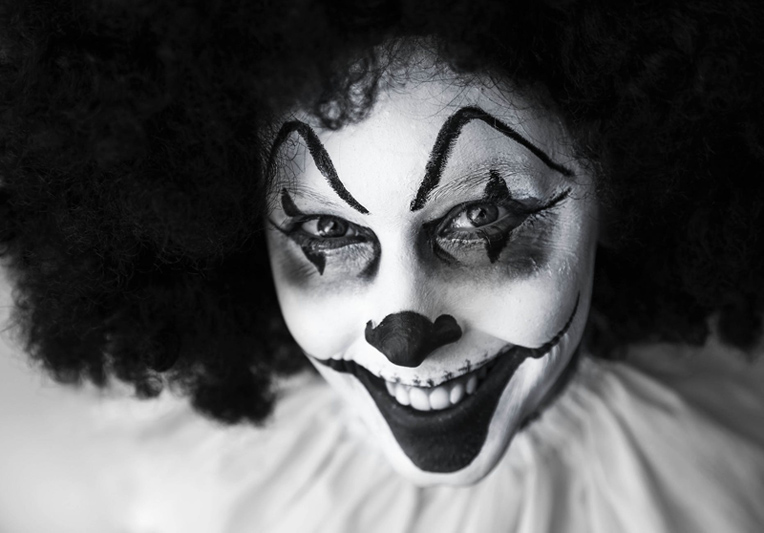 When it comes to comedy, nobody is quite as prolific and genre-defining as Mel Brooks. He's been in the game since the 1930s, and is still going strong today. He's worked with everyone from Sid Ceasar to Dave Chapelle, from Will Ferrell to Dom DeLuise. His movies are those you can watch over and over again, and they're never any less funny for it. Mel, born Melvin Kaminsky, revels in making parodies of popular genres of the time, and he always includes tons of physical comedy paired with sight gags and LCR humor (lewd, crude, and rude). In tribute and to act as a primer for those who may have heard of Mel but never took the time to get into his stuff, I present a list of five of his best movies that are sure to bring an appreciation for Grandpa Melvin to anyone who watches them.

5. Silent Movie (1976)

This is an often-overlooked title in lieu of a lot of Mel's more famous works, but it's a movie that will make you laugh out loud without ever hearing a word. Well, there is one word said in the entire movie, just one, uttered by the only famous mime ever, Marcel Marceau. Starring Mel Brooks, Dom Deluise, Marty Feldman, and loaded with cameos from famous actors from the late 70s, Brooks's character, a Hollywood movie director named Mel Funn, tries to get a silent movie made. The film thrives on visual and physical humor, and relies on slides to create dialogue yuks. However, the sheer manic physicality employed by Brooks, DeLuise, and Feldman carry the entire movie.

4. Robin Hood: Men In Tights (1993)

If you're around my age, this was probably the first Mel Brooks flick that came out while you were alive that you remember seeing as a kid. I was a huge fan of the Robin Hood movie starring Kevin Costner, so when this movie came out, I had to see it. Starring Cary Elwes, Richard Lewis, and Roger Rees, this was also Dave Chappelle's first credited movie role. They all hit it out of the park in this parody of Costner's epic. By the time this movie was released, Mel had already become a comedy icon with a treasure trove of in-jokes, and if there's one thing he does as well as a good fart joke, it's meta-humor. This movie has great moments of subtle and direct reference to other works, but that doesn't make the film feel like it's phoning it in. An absolutely hilarious movie.

3. Young Frankenstein (1974)

Brooks's salute to the old monster pictures of the 1930s is a one-of-a-kind experience. In one of the best casts out of any Mel movie, it stars the great Gene Wilder, Marty Feldman, Madeline Kahn, Teri Garr, and Peter Boyle as The Creature. Like a lot of comedy directors, Mel likes to use the same actors repeatedly in his movies, and it's easy to see why – his movies never suffer for his favoritism. Wilder is a brilliant actor, and his control makes him the perfect Viktor Frankenstein. He can go from a proper gentleman to an unhinged maniac at the drop of a hat, which is perfect for Brooks's movies. Really, every performance is great here, but if there's anyone else that I need to mention, it's the lovely Madeline Kahn. A comic genius, she plays her role as Viktor's fiancée so over-the-top and ridiculous that you can't help but die laughing. Don't worry though, Doc Frank can bring you back from that.

Also, I would be remiss if I didn't at least say this once during this entry:

BLÜCHER!

2. Blazing Saddles (1974)

Most lists like this would place this movie at the number one position, and while I can say that Blazing Saddles is one of the funniest movies ever made, I can't say it's the funniest Mel Brooks movie.

With that disclaimer out of the way, Blazing Saddles is one of those movies that comes along once in a lifetime. It's hilarious, socially-conscious of the time it's placed in, and pulls absolutely zero punches. Starring Cleavon Little, Gene Wilder, Harvey Korman, Madeline Kahn, and Slim Pickens, it's the tale of a black man going from working on the railroad to becoming a sheriff of a small 1880s frontier town. Obviously he encounters, using a lighter term, resistance to his authority, but he pulls the town together in order to save it from certain destruction.

That's probably the most heroic description of this movie ever written, but under all the raunchiness, greed, racism, and 10-minute-long fart scenes, Blazing Saddles is a classic western to the core. It's just the former that makes it one of the funniest movies ever made.

1. History of the World, Part 1 (1981)

At last, we have the cream of the crop. The best of the best. The absolute funniest Mel Brooks movie ever made. This movie demolishes all that is sacred, and yes, you might be going to hell while laughing at some of the jokes in this movie, but at least you'll be in good company.

The film stars Mel Brooks, Gregory Hines, Harvey Korman, Madeline Kahn, Dom DeLuise, and features tons of cameos from other funny actors like Bea Arthur, Cloris Leachman, and Shecky Greene. History of the World tells us exactly that through several vignettes, with a particular focus on Ancient Rome and the French Revolution – through the eyes of Mel Brooks. He turns the Spanish Inquisition into a song and dance, brings even more decadence and hedonism to Ancient Rome, and shows us the creation of art way back in the Stone Age. It's loaded with physical gags, raunchy humor, and subtle in-jokes that reference the various time periods and their works of art and literature (for a great example, listen for Hines's conversation with the beggar at the beginning of the Ancient Roman period).

Whichever movie off of this list you might choose to watch, you can't go wrong. They're all classics in their own right, and they'll leave you clutching your stomach in laughter.

* All of these movies are proud pieces of my movie library, and I recommend every single one of them to every single one of you. *


Related Articles
Editor's Picks Articles
Top Ten Articles
Previous Features
Site Map





Content copyright © 2023 by Ricardo Castano IV. All rights reserved.
This content was written by Ricardo Castano IV. If you wish to use this content in any manner, you need written permission. Contact Ricardo Castano IV for details.