Walkable Family Destinations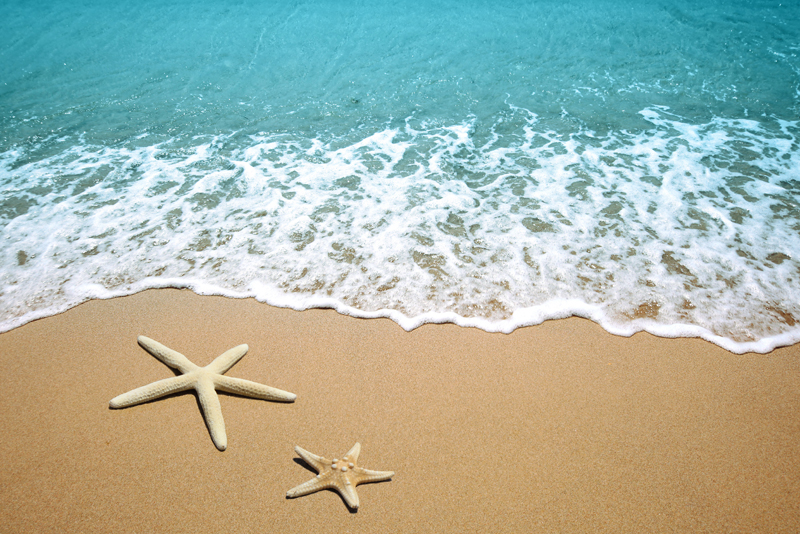 As our parents age, time spent together becomes all the more precious. But where can you go together for a grown-ups' holiday that you'll all enjoy, even if Mom and Dad aren't able to get around like they used to?

I've had the pleasure of playing host to my parents on more than one holiday excursion. Sometime we've traveled as a touristy trio, and other times I've enjoy some special one-on-one time with just one parent. Both cases have required some extra planning, but the happy holiday memories made it all worthwhile.

Our favourite locations are those that are relatively flat and have a lot of attractions/amenities in close proximity. In some cases, a smaller city or town fits that bill nicely, while at other times a resort or resort-like hotel is the better choice.

Here are a few examples of where we've gone and all had a great time:

St. Augustine, Florida:
It's amazing how much is packed into such a small area. There are lots of museums, historical buildings/attractions, and galleries in this quaint Oceanside town. Given it's the oldest town in the continental US, such attractions are expected. What isn't expected is how walkable the town is. One attraction is within a few hundred metres of the next. And there are plenty of places to sit in the shade and simply soak up the scenery. Most restaurants are either at street level or have only a couple of steps at the entrance.
See my story about St. Augustine for more information.

Victoria, BC:
Another highly walkable destination, the city that is more British than Britain also boasts a wide range of activities. Two attractions that are especially popular with older visitors are the famed Butchart Gardens and high-tea at either the Gardens or at the world-famous Empress Hotel. The city has also developed a wonderful culinary culture that boasts world-class dining establishments, award-winning brew pubs, and excellent local wineries. Accommodations range from luxury resorts with spa amenities to trendy boutique hotels and quaint B&Bs.
See my story about Victoria for more information.

Taos, New Mexico:
Santa Fe may attract larger crowds, but Taos is happier keeping things small. Smaller crowds mean shorter waits at restaurants, and more room to move about attractions and shops. Lack of taxis in this charming town makes walking a necessity. Most things of interest are located on or near the central plaza. In addition to a wide array of shops, cafes fill the square and alley ways as do artist studios and galleries. Taos Pueblo, San Francisco de Asis Church in Ranchos de Taos (made famous by Georgia O'Keefe), and the Rio Grande Gorge Bridge are all only a short drive away from the Taos Plaza. For those able to engage in more strenuous outdoor adventures, mountain biking, river rafting, hiking, rock climbing, and skiing are just some of the recreational opportunities near town.

Kona, Hawaii:
Hilton Waikoloa Village may be at the upper end of many people's vacation budget, but guests get a lot of bang for their vacation buck – especially if an intergenerational trip is planned. In addition to a selection of outdoor pools, private ocean-fed snorkeling lagoon, and two championship golf courses, the resort boasts a number of excellent restaurants, shops, and a spa, among other amenities. If kids are in tow, there's lots of fun stuff for them, too. Can't walk around the 62 acre site? No problem, you can glide through the resort in Swiss-made trams or amble along a network of waterways in mahogany boats. If you do opt to walk, a series of connected covered walkways leads from one end to the other – the walkways are also part of a fabulous outdoor art gallery.

Bologna, Italy:
Heading to Europe? Skip the crowds in Rome, Venice, and Florence and head for the culinary capital of Italy. Bologna is a very walkable city no matter what the season or weather, thanks to an extensive network of porticos. Shop 'til you drop at high-priced design shops, take in one of the city's 90+ museums (many are free), or dine on some of the finest food known to man. Better yet, kick back at an outdoor café under one of the porticos that surround Piazza Maggiore and watch the world go by. See my story on Bologna for more information.

Yes, good things really do come in small packages, especially when it is a walkable destination that makes the perfect backdrop to a multi-generation family vacation.


You Should Also Read:
St. Augustine, Florida
Victoria, BC
Bologna, Italy


Related Articles
Editor's Picks Articles
Top Ten Articles
Previous Features
Site Map





Content copyright © 2022 by Janet Collins. All rights reserved.
This content was written by Janet Collins. If you wish to use this content in any manner, you need written permission. Contact Hazel M. Freeman for details.