Traditional German Christmas Cookie Recipes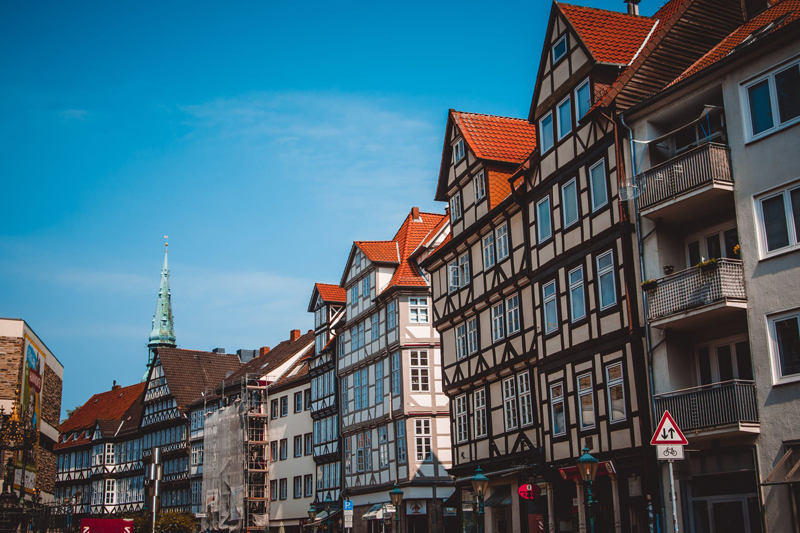 By the end of November the ski season has usually opened; the hour long changed to winter time; wood smoke wafts from chimneys into the night air, and homes begin to fill with Plätzchenduft. The aroma of Vanilla, Cinnamon, Cloves and Aniseed, and more.
Holiday baking begins early for Advent and Weihnachten.
The first day of
Advent
is the Sunday nearest St. Andrews Day, November 30, and in Germany begins a period of expectation and contemplation that is filled with Christmas tradition.
As soon as the St. Martin's Day lanterns are put away out come the handwritten family recipe books. Some varieties must wait a few weeks before they are ready to eat so it is time to start preparing Weihnachtsplätzchen, the German Christmas cookies enjoyed throughout Advent.
Cookie dough of every variety can be bought at supermarkets, and bakers sell wonderful Plätzchen, but traditionally families make their own Christmas cookies; with parents and children getting together to bake their holiday favorite
Weihnachtsgebäck
from recipes that have often been handed down for generations.
Here are two very easy, quick and "child friendly" family Christmas Cookie recipes to try, given me by my late mother-in-law whose delicious Plätzchen never managed to remain even an hour on a plate.
Liebesgrübchen – Love Dimples or Pots of Love
makes 25 (Also known as
Engelsaugen
, Angel Eyes)
Ingredients
175 gr plain baking flour
65 gr superfine sugar
1 tbsp vanilla sugar from packet or five drops pure vanilla essence plus tbsp extra sugar
2 beaten egg yolks
Very finely grated zest half a lemon
125 gr. Butter, room temperature
50 gr Raspberry jam, this is a favorite flavor but any jam can be used, a yellow one looks fun, or melted chocolate.
Whisk together sugar, vanilla sugar, butter until light and frothy, then add beaten egg yolks and lemon zest.
Whisk until combined and add sieved flour, kneading the mixture until smooth.
Wrap in cling film and leave in fridge for at least one hour.
Preheat oven to 175 -180 degrees C.
Line baking sheet with lightly greased paper.
Divide dough into 25 pieces and roll in balls.
Using a wooden kebab stick or spoon handle made a small dimple in the middle of each ball taking care not to go right the way through.
When using jam, beat thoroughly to make sure it is smooth and fill dimples, (an icing bag with or without nozzle makes this easy), then pinch edge slightly to ensure jam does not run out while cooking.
Bake on middle shelf for around 12 to 15 minutes, or until turning golden but not brown.
If using chocolate bake cookies and fill with melted chocolate when cooled.
Confectioner's sugar can be lightly sprinkled over the "Little Pots of Love" or "Angel Eyes" when they have cooled, it adds a pretty "finish", but this is optional.
They can be eaten at once, but taste even better if kept for a while in an airtight tin.
Kokosmakronen mit Schokolade - Coconut and chocolate macaroons
makes 40
Ingredients
3 egg whites
200 gr superfine sugar
1 pinch salt
1 Packet vanilla sugar
100 gr grated chocolate (at least 60% cocoa is best)
200 gr coconut flakes
Whisk egg whites together with salt until in stiff peaks
Gradually whisk in the super fine sugar and vanilla sugar, (or 210 grams vanilla pod sugar from your store cupboard).
Grate chocolate into flakes and combine with coconut.
Carefully add chocolate and coconut to egg white mixture, folding in gently until mixed. The macaroons will be flat and hard if heavy handling removes the air from whisked egg whites.
With teaspoon place in small mounds on a a sheet of baking paper or rice paper oblates on a baking tray, and place in bottom of oven pre-heated to 120 degrees C.
Leaving oven door a little ajar bake for about 25 minutes.
Remove macaroons from oven and allow to cool.
Still soft and chewy on the inside, they can be decorated with drizzles of chocolate or left as they are.
If you like your macaroons soft then put a sliced apple in the tin, and if you prefer them crisp leave away the apple but make sure that the tin is tightly closed, with not much "free" air in it.
Leave for a week for flavor to develop.
Guten Appetit!..........And enjoy your Weihnachts Plätzchen
Images: Liebesgrübchen, Angel Eyes, photographer Bryan Ochalla via de.Wikipedia, Kokosmakronen mit Schokalade, Coconut chocolate macaroons, Kochkino
You Should Also Read:
Caramelised Almonds Recipes
Winter and Holiday Drink Recipes
Christmas Cookie Recipes


Related Articles
Editor's Picks Articles
Top Ten Articles
Previous Features
Site Map



Follow @GermanKultur
Tweet





Content copyright © 2019 by Francine A. McKenna. All rights reserved.
This content was written by Francine A. McKenna. If you wish to use this content in any manner, you need written permission. Contact Francine A. McKenna for details.