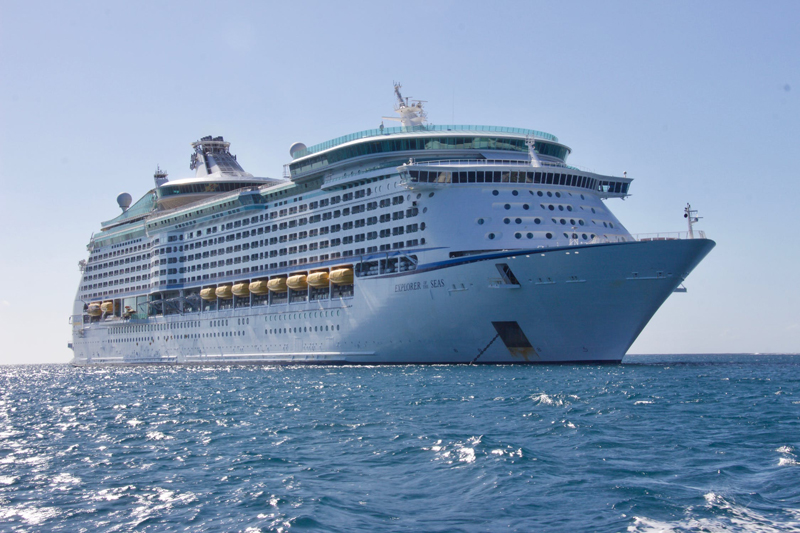 Many travelers heading to a Galapagos Islands cruise barely pause on their way through Guayaquil, staying for only a few hours or overnight for flight connections. It's unfortunate that these visitors should come all the way to Ecuador and miss exploring its major cities and historic roots, however. Set along the banks of the Guayas River, the vibrant port city of Guayaquil is worth an extended visit.

Guayaquil is Ecuador's largest city and the gateway to the country's sunny Pacific coast, an area that includes splendid beach towns and enchanting eco-destinations. While there's much to see in the surrounding region, visitors should plan to spend several days in Guayaquil to discover what it has to offer. Here are ten attractions and popular places to explore while you're there:

1. Malecón 2000: This beautifully restored pedestrian walkway along the Guayas River is a must-see for visitors to Guayaquil. Stretching over 1.5 miles along the water, the Malecón 2000 consists of parks and recreation areas, monuments, fountains, museums, an IMAX theater, shopping areas, restaurants and much more. Allow plenty of time for a relaxing stroll and don't miss the La Rotunda monument, the massive Moorish clock tower, and the neoclassical Palacio Municipal located right across from the malecón. Beginning where Malecón 2000 ends, the newer Malecón del Salado is one of the best places to view a sunset.

2. Botanical Gardens: Guayaquil's botanical gardens are located a short ride from the city's center, but they're well worth seeing. Visitors will walk along a series of pedestrian paths and can view many hundreds of species of tropical plants here. These gardens are also a paradise for bird and butterfly lovers as well.

3. Cerro Santa Ana: In the mood for a workout while you're sightseeing? The 465 steps up to the top of Guayaquil's Cerro Santa Ana (Santa Ana Hill) are waiting for you. Climb to the top for a spectacular view and you'll find the chapel of Santa Ana and a picturesque lighthouse there as well. Most of the buildings on Cerro Santa Ana are painted in bright colors, giving the area a festive feel. Stop along the way up (or down) the steps to peruse the area's many shops, bars, restaurants, cafés, and art galleries. The Fortin del Cerro (Fort of the Hill) is located along the way as well.

4. Las Peñas: For those who don't want to climb Cerro Santa Ana, or who are simply seeking even more exposure to Guayaquil's beautiful neighborhoods, stroll through Las Peñas. Located along the river at the base of Cerro Santa Ana, this beautifully restored old area consists of cobblestone streets, art galleries, restaurants, and residential buildings.

5. Parque Seminario: Residents and visitors alike love this shady park, as do many of the city's leaf-eating reptiles. Often referred to as "Iguana Park," Parque Seminario is home to a large population of green iguanas that can commonly be found in the trees or on the grounds. Another popular park, Parque Centenario, can be found in the middle of the city.

6. Museo Antropológico y de Arte Contemporáneo (MAAC): This large museum located at the northern end of the Malecón 2000 houses an impressive collection of archeological treasures from all over Ecuador. A separate section includes contemporary works by Ecuadorian and international artists as well. Additional excellent museums can be found in Guayaquil, including the Museo Presley Norton, the Museo Nahim Isaias, and the Museo Municipal de Guayaquil.

7. Parque Histórico Guayaquil: Popular with Ecuadorian families, this park provides an excellent overview of the history of Guayaquil. Visitors can go back in time and see what life was like in earlier centuries in this city. The historical park contains Ecuadorian animals and a nature reserve area, a small cacao plantation, a traditional country home, an old trolley and much more.

8. Mercado Artesanal: This is one of the best places to buy local handicrafts in Guayaquil. This main artisans' market contains over 150 stalls. Common items include tagua nut carvings, handmade jewelry, ceramics, textiles and Panama hats.

9. Captain Morgan Yacht: Sailing along the Guayas River is one of the most relaxing ways to experience Guayaquil. Take a one-hour cruise in a replica of a pirate boat with the crew of the Captain Morgan and enjoy spectacular views of the city, Las Peñas, colorful Cerro Santa Ana, and the Malecón 2000. Drinks and snacks are available for purchase. The trip is particularly lovely when taken at 6 p.m. in the evening - the perfect way to end your day in Guayaquil.

10. Hotel Oro Verde Guayaquil: The Hotel Oro Verde Guayaquil is extremely well situated in the city's downtown area and is certified as a Smart Voyager property by the Rainforest Alliance. While it's easily one of the best places to stay in the city, the hotel offers more to visiting tourists as well. The Hotel Oro Verde houses a large modern casino for those in the mood for gambling and its El Patio restaurant serves Ecuadorian dishes in a relaxed setting. The hotel's gift shop is also a good place to purchase upscale clothing and souvenirs made by artisans throughout Ecuador.

For more information on visits to Guayaquil and Ecuador, visit Ecuador's tourism website at https://ecuador.travel/.


You Should Also Read:
Explore Ecuador's Pacific Coast


Related Articles
Editor's Picks Articles
Top Ten Articles
Previous Features
Site Map





Content copyright © 2023 by Nancy Schretter. All rights reserved.
This content was written by Nancy Schretter. If you wish to use this content in any manner, you need written permission. Contact Nancy Schretter for details.