A Moroccan, Sahara Odyssey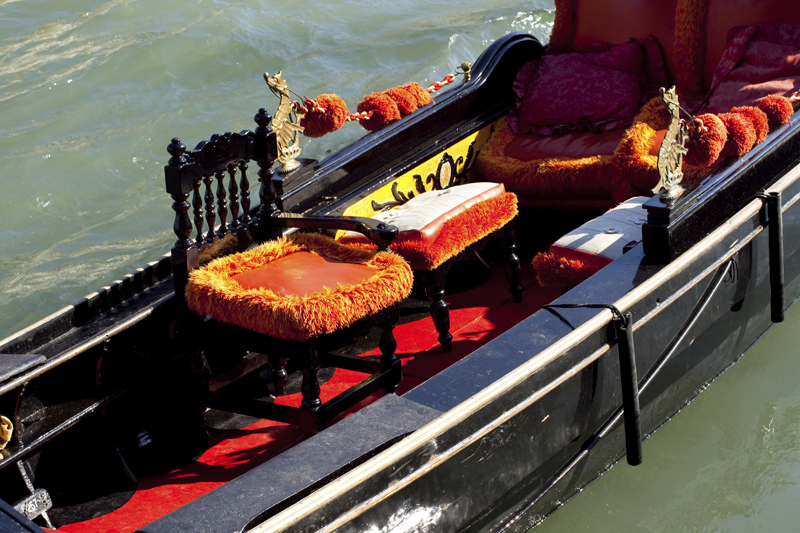 Morocco is a country filled with history, fabulous food, incredible scenery, warm and friendly people and a little bit of mystery tossed in and stirred for good measure. Our romantic odyssey began in Chefchaouen, located on the slopes of the Rif Mountains near Morocco's northern coast. All the houses and small shops of Chefchaouen are painted with various shades of blue. This tradition has been carried over from the former Chefchaouen Jews. The idea being that when they look at the dye, they will think of the blue sky and God above them.

After wandering around Chefchaouen we traveled to Fes, one of Morocco's oldest and most exciting cities. The Medina (the old town) is a UNESCO World Heritage site and is a "not to miss attraction." The labyrinthine streets are very narrow so any sort of pickup can only be accomplished by using donkeys. Goods are loaded into the saddle bags on either side of the donkey and walked in and out of the Medina.

Morocco is famous for its leather goods. The tanneries in Fes have operated here since medieval times and the process has basically remained unchanged. If you have a strong stomach, this is the place to see how sheep, goat and camel skins are processed to make the slippers that are sold all over Morocco. The skins are cured, stretched, scraped and dyed in many vats. A pungent mixture of pigeon droppings, acids and cow urine is used to make the hides supple. A sprig of mint is given to everyone with the stomach to visit the tanneries. Inspite of that the smell is over powering.

A visit to the Sahara and we we visited a semi nomadic group of women who invited us into their home and offered us warm bread and olive oil. Since they are semi-nomadic, they spend several months in this dwelling, and when it gets too cold, they move to the desert. When they return, they find their dwellings just as they left them, no worries about theft or vandalism. The women were dressed in their traditional and very colorful attire, their over-skirts tied on the side if they were single and in the front if married.

The massive Sahara is about the size of the United States and covers parts of several African nations including Algeria, Chad, Egypt, Libya, Mali, Mauritania, Morocco, Niger, Sudan and Tunisia. Your image of a desert is sand, sand and more sand! Sand dunes make up only a small portion of the Sahara, the rest of the area consists of rocky plains and mountain ranges covered with stone and gravel.

The Sahara is home to the Blue Men who were initially nomadic camel herders. Originating in Timbuktu, (yes, iut is an actual place!) these nomads have inhabited the Sahara for thousands of years. The term Blue Men comes from the blue robes they wear. We rode through the desert on our camels until we came to our tent site. Since the sands shift constantly, no permanent tent site can be erected. Our tents were very basic (no electricity and no running water) but the view of the dunes made up for any temporary lack of comfort. The sun was setting and there was nothing but bright orange sand as far as the eye could see. No noise, no pollution, and no one else for miles and miles.

We were woken at 5am to climb the dunes to watch the sunrise. As the sky lightened, I saw tiny scarab beetle tracks and desert mice tracks. The sand was very soft as we began to climb, and it was difficult to get a foothold. One step forward, two steps back. The dunes looked insurmountable. Fortunately, the local Blue Men arrived to help us with the climb which was a tough one, even with their help. As we got higher, we saw nothing but desert in every direction. We climbed to the highest dune to see the sun rise and drank a champagne toast to our success. From the top, our camp site appeared no larger than a speck of sand. Going down the dunes was much more fun than trekking up. We slid down the dunes with some help from our Berber friends who grabbed our feet and pulled us down the dunes,called Berber sledding.

And no travel story is complete without reference to the food. Moroccan cuisine was outstanding. Two of my favourite dishes were the tagines and the pastillas. Tagines are stews cooked at very low temperatures resulting in tender meat with aromatic vegetables and sauce. They are traditionally cooked in the tagine pot with its conical cover and knob-like handle which stays cool when the meat is cooking. Tagines use less expensive cuts of meat, and often combine lamb or chicken with olives, apricots, raisins, dates, honey, saffron, cinnamon, preserved lemons, and any and all wonderful spices. Another favorite was chicken pastilla which is shredded chicken, with cinnamon, powdered sugar, and other spices. And the dessert pastilla with many layers of phylo dough with yogurt, honey, pistachios mixed between the layers is to die for.

Do try the mint tea which is served not only at mealtimes, but throughout the day. It is poured from a distance to aerate the tea and to produce a foam, like we do to coffee in the south of India.




Related Articles
Editor's Picks Articles
Top Ten Articles
Previous Features
Site Map





Content copyright © 2022 by Marianne de Nazareth. All rights reserved.
This content was written by Marianne de Nazareth. If you wish to use this content in any manner, you need written permission. Contact Marianne de Nazareth for details.