Piranha - Piranhas - Pets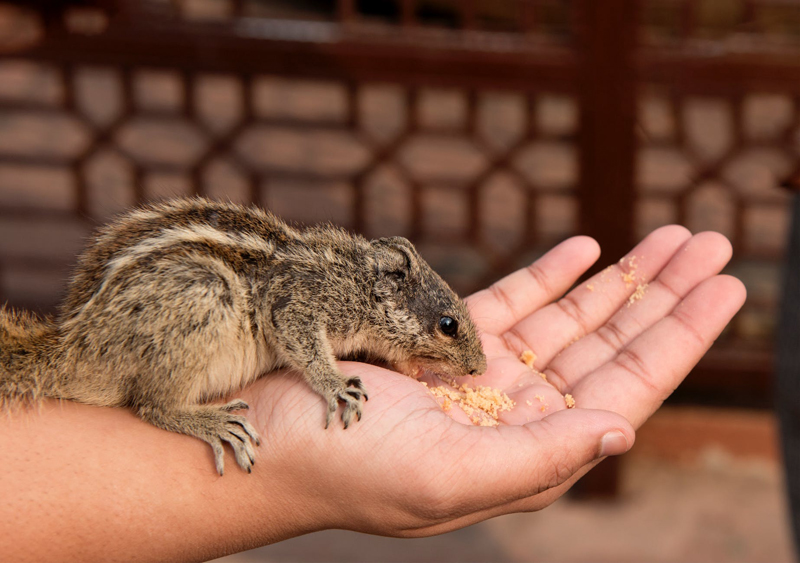 Piranhas (Serrasalmus nattereri) are a tropical fish, are messy, and not a fish for an amateur aquarists; only the experienced should attempt these fish. Preferring rainforests piranha's native habitat ranges from Northern South America primarily Guyana though ranging into other South American countries. In Venezuela the piranha is known as a 'caribe' in Venezuela.
Different species of piranha can range from four inches all the way up to a foot long.
They are mostly carnivores (a flesh eating animal,) though I haven't seen a fish yet that is truly carnivore, even eating a small amount of vegetation with the live prey would make them omnivorous.
Piranhas and can be highly aggressive. Their teeth are razor-sharp. The rather hyped up persona from movies are of piranhas that live in large schools. It is somewhat possible, because if extremely hungry or frightened they can attack and could potentially cause life threatening damage. If there is a shortage of food a school of piranha may just live up to their Hollywood character and will attack in frenzy; though there is no actual documentations of a human being devoured (at least a live human).
Piranhas are not a social fish the main reason they tend to travel in schools is self preservation. They wouldn't think twice about lunching on another piranha. If you choose to have pet piranhas it will be highly difficult to add additional piranha at a later date especially if they are smaller than the already existing piranha. Never add a single new piranha to the aquarium.
They prefer live prey and normally eat prey smaller than them, but if in a large school, they will attack and eat much larger prey. They have a preference for fish, insects, birds, crustaceans, rodents, mollusks, and most any animal that is unfortunate enough to run into piranha.
They will on occasion eat vegetation, you should offer some green vegetables preferably fresh (zucchini, spinach, whatever is fresh and safe). Make sure it is well rinsed. Remove the vegetables before it has a chance to decay. Fresh vegetables over canned vegetables cut down on food rotting, bacteria forming thus limiting the oxygen supply.
After a fish has eaten remove any food before it has a chance to rot. Vacuum (with an aquarium gravel vacuum) after each feeding but gently and slowly without chasing the fish, they can become alarmed and run into the sides of the aquarium injuring themselves. Try to work from under the fish.
Keep in mind that exotic pet piranha are illegal in many states. Though some states allow the piranha fish some county and local restrictions may still not allow them.
A pet piranha is a living animal and should be treated with the same respect as all pets. It is not a throw-a-way pet. You never release it into a non native environment. Piranhas or any aquatic animal can do the environment and native species a great deal of harm. Make sure you want the piranhas before you buy them or acquire them. Don't get them for popularity. Never get a pet for the wrong reasons.
Piranha pictures
Piranha pictures
Exotic pet piranhas have very specific needs when it comes to leading a captive life in an aquarium. Just trying to keep up with the mess created by flesh-eaters is time consuming in itself. They may be fed minnows, goldfish, insects, and worms.
It is frankly a wise idea to raise your own prey for your piranha, especially goldfish. When people raise feeder fish for prey eating animals the conditions are generally awful. You are putting your piranha at risk for disease, parasites, and a host of other problems. I believe any animal that eats live prey – the prey should always be bred and raised by the pet owner.
The temperature of the aquarium should be in-between 76 F and 83 F. You will need a thermometer and a heater for the aquarium. You will need a large aquarium for piranhas. A good rule of thumb would be two galleons for every inch of fish. A better rule of thumb is going bigger than the first rule of thumb; piranhas need space.
As I mentioned previously, piranhas are terribly messy fish, figure a 15% water change weekly. You will need a very good filter or better yet several small filters. You will need a gravel vacuum to clean up your fish's left dinner and other messes.
Pet piranhas need 75% minimum of 50% of hiding places in the aquarium. A mixture of decorative and plants, however you want to do it for your personal taste. Just remember no sharp edges and rough surfaces on which the piranha may get injured. Plenty of hiding places are essential for piranhas otherwise it will be a very stressful environment for the fish, which will certainly cause ill health.
Remember, the piranha deserves as much love and respect as any pet. As with any pet you need to know as much about the pet as possible before purchasing your exotic pet. Below are some exceptional books on piranhas. It is a commitment to take care of the piranha; you cannot release them to the environment. They have to have plenty of hiding places in their aquarium. Be aware of laws pertaining to piranhas. Above all else, enjoy your pet piranha.
Piranhas (Complete Pet Owner's Manual)


Subscribe free to the exotic pets newsletter. It is quick and easy Just glance to the right or scroll a bit to the bottom and subscribe. I will only bug you once a week :) Be the first to be in the know! Your information is always private!

I am also the Bird editor if you enjoy pet birds subscribe to the Birds newsletter. Birds BellaOnline





Diana Geiger Exotic Pets Editoron


Ferrets: A Complete Guide available in paperback and Kindle. By Diana Geiger (me:) Five star reviews!






Ferrets: A Complete Guide - Paperback

Ferrets: A Complete Guide - Kindle

PDF Version Ferrets: A Complete Guide (Access to free PDF Reader)
Ferrets: A Complete Guide


This site needs an editor - click to learn more!

You Should Also Read:
Complete Exotic Pet Index
Ferrets - A Complete Guide Paperback and Kindle
Exotic Pet Shopping




Related Articles
Editor's Picks Articles
Top Ten Articles
Previous Features
Site Map





Content copyright © 2022 by Diana Geiger. All rights reserved.
This content was written by Diana Geiger. If you wish to use this content in any manner, you need written permission. Contact BellaOnline Administration for details.