Martha E. Duran's Belly Dance Musical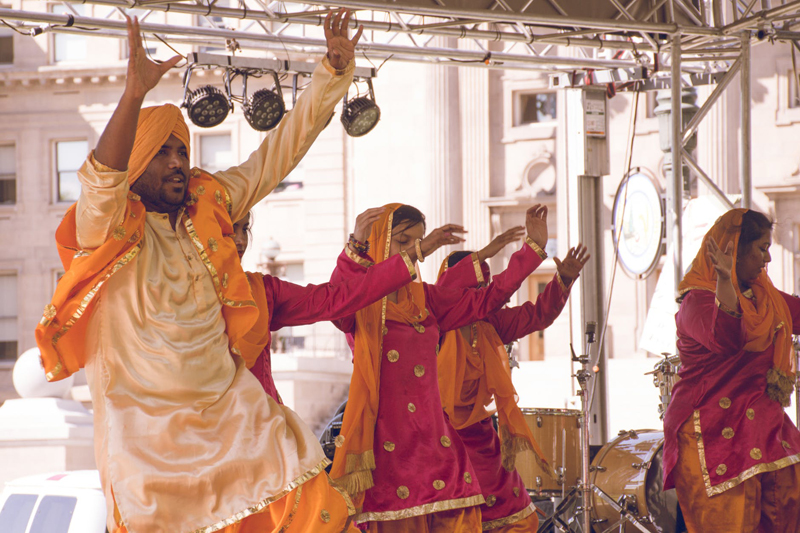 Several months ago, I wrote an article "Thoughts for a Belly Dance Musical". It was my hopes that there would be that one person or group of people that would come up with a musical that had belly dancing, acting, and maybe singing. Well guess what? It is out there and thanks to Danceme Academy Master Teacher and Director Martha E. Duran, she responded with information about her musical performance called Scheherezade in 1001 Nights.

"When students sign up for bellydance class, I asked them what made you get into bellydance, and the students would answer 'I saw your musical, Scheherezade'... and chills come up my spine!", said Martha as she recalled how much attention she received from audience members (and now students) who saw her musical. It was important to Martha that the musical taught people about the art and culture of the oriental regions.

All students who participated in the musical had to read the Spanish translated version of The Book of One Thousand Nights, entitled Las Mil y Una Noches, by Anonimo. Just a little background information, Scheherezade was a wise woman who told a story each night to the king, in hopes that the stories she told would eventually save her life. One thousand and one nights later, along with three sons, the king made her his queen.

Located in Mexicali, Mexico, Martha E. Duran brought this amazing story to the stage with dancing and acting. "I started working on Scheherezade from September 2005 to July 3, 2006 when it was presented to the public", said Martha. She along with her Assistant Mr. Humberto Lozano worked with the students Monday through Saturday until all was set to go.

With rehearsals starting in January 2006, Martha encountered several challenges along the way. "I was pregnant, that was a little bit of a challenge, since I had to rehearse my dance students, but nothing could stop us. Not even in the middle of earthquakes that we had in some of our rehearsals. A student almost gave birth in one of our rehearsals in the month of May", said Martha. The student immediately gave birth when she arrived at the hospital! There were other challenges during the actual performance, but overall, everything was a success!

Martha believes that her musical may have been a bit westernized for some. The dances were modern and contemporary, taking dance pieces from Istanbul, Cairo, and Lebanon, with a few traditional dances. This was to make it attractive to the eye. Martha said, "I used modern Arabic pop when Ali Baba comes to meet the forty thieves".

Right now, Martha is ready with another musical called Istanbul Dreams. She is also working on a production where she will bring the 1893 Chicago's World Fair to the stage. The arrival of Middle Eastern dancers in America.

Club Alla Turka is in the works and in this particular production, Martha pays tribute to all the famous dancers that appeared in oriental movies, such as Samia, Gammal, and Tahia. As you can see, Martha has her hands full.

From Ballet, tap, jazz, breakdance and lyrical, Martha is very knowledgeable of all types of dances, and she has been dancing since age two. She studied at MGM studios in California for twenty years, attended dance shops and caravans, took acting, studied folklorik dance in IBA in Mexico, and has a Masters degree of Arts. For the past nine years, she has operated and owned Danceme Academy. Martha has directed musicals such as Grease, Peter Pan, and Chicago.

Martha continues to inspire. "Many local dancers use excerpts of our musicals in their annual dance recitals", said Martha. As for advice she would give others, she said, "before trying to put on a show, you have to teach and before you teach you have to know".


Editor's Picks Articles
Top Ten Articles
Previous Features
Site Map





Content copyright © 2021 by Ronnette Ramirez. All rights reserved.
This content was written by Ronnette Ramirez. If you wish to use this content in any manner, you need written permission. Contact Ronnette Ramirez for details.