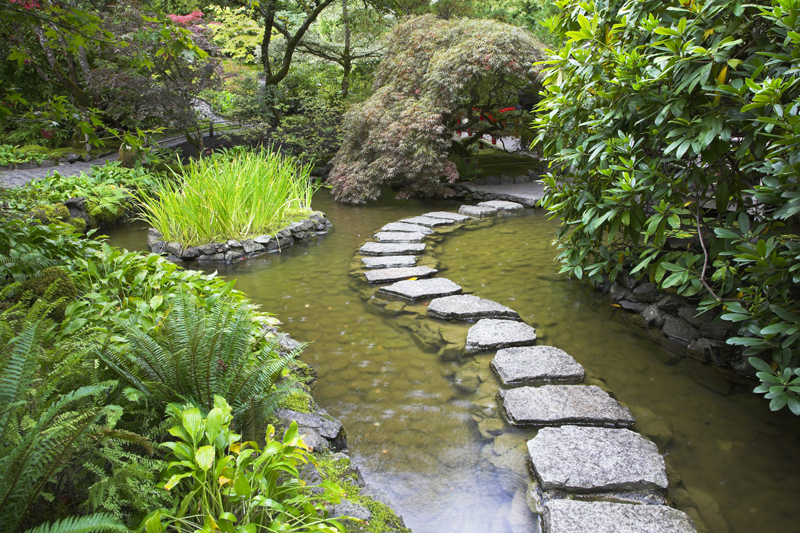 Vegetables were among the earliest crops to be domesticated by humankind. While vegetables and other edibles have traditionally been grown in separate areas of this landscape, this is by no means necessary. They can be used elsewhere as well. However, it is convenient if the beds are close to the kitchen. If you're designing an edible landscape or getting serious about vegetable growing, here are some books that will help.

"New Kitchen Garden" by Adam Caplin is a lushly color illustrated organic gardening guide. This features scrumptious vegetarian recipes by Celia Brooks Brown. Published by Ryland Peters and Small, this paperback covers all the basics, including suggestions on designing a new garden and adding crops to your existing garden.

You'll also find details on growing edibles in containers and extending your growing season. For each season, the author provides a garden calendar with suggested activities.

The plant directory devotes a section to each type of crop, including tree fruits, salad greens, herbs, root crops, berries, etc.

There are delicious recipes for all sorts of dishes, including everything from soups and appetizers to desserts, salsas and chutneys, and main dishes. With these tasty dishes, those who normally wouldn't touch garden produce will be asking for seconds.

"Growing Unusual Vegetables-Weird and Wonderful Vegetables and how to Grow Them" by Simon Hickmott was published by Eco-Logic Books, distributed in the U.S. by Chelsea Green. This in-depth, user-friendly encyclopedia belongs in every vegetable gardener's library. The author organized the 90 plants into categories, such as roots, fruits, seeds, grains, flavorings, etc. Both temperate and tropical species are included.

The introduction explains all the basics on vegetable gardening with details on sowing seeds, rotating crops, and coping with pests and diseases. There is a helpful plant hardiness zone chart listing the minimum temperatures for each.

Within their chapters, the plants are organized alphabetically by common name. The plant profiles cover the engrossing folklore, history, origins, culinary uses, how to grow and care for it, varieties, hardiness zone, height, Latin and family name, harvesting, and suggested crop rotation along with the life cycle of the plant, such as annual or perennial.

"Readers Digest Vegetable Gardening" by Fern Marshall Bradley and Jane Courtier is the essential guide to the subject. With full color photos throughout, this useful book is recommended for experienced and new gardeners.

The first half deals with the basics, including how to plan your garden, how to prepare the soil, how to sow the crops, and care for them. There is also a chapter on harvesting, preserving, and storing the crops.

Over half of the book is devoted to the plant encyclopedia. These sections are organized by category, such as vine or perennial crops. There are also chapters on the onion and cabbage family. Corn and herbs are given their own chapters as well.

By and large, both authors advocate organic methods though Courtier refers to herself as "mostly organic" since she will occasionally use a pesticide when she deems it is absolutely essential in certain situations.

For each crop, there is an in-depth profile explaining all the details about when and how to sow, grow and care for it. There are also tips on troubleshooting when problems occur. The authors suggest recommend varieties. The appendix has a glossary and a list of gardening sources.



Related Articles
Editor's Picks Articles
Top Ten Articles
Previous Features
Site Map





Content copyright © 2023 by Connie Krochmal. All rights reserved.
This content was written by Connie Krochmal. If you wish to use this content in any manner, you need written permission. Contact Connie Krochmal for details.