Some Suitable Succulents for Indoor Bonsai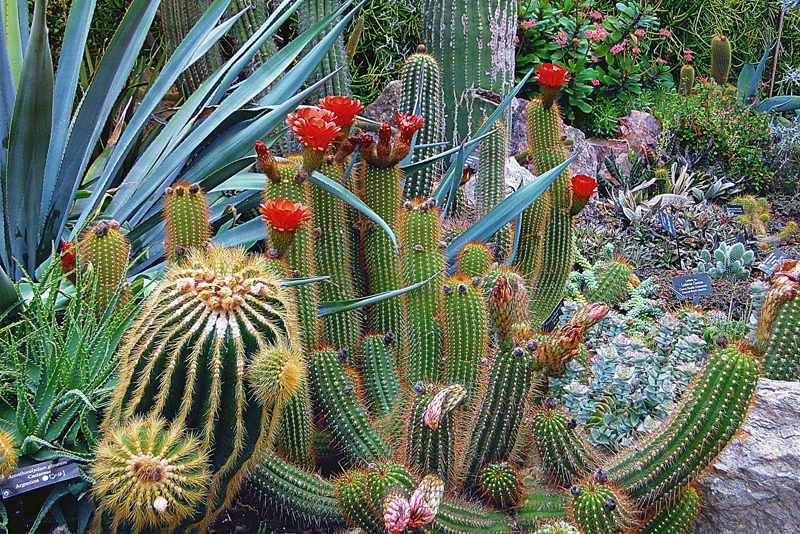 For those cacti and succulent lovers who are interested in bonsai, there are quite a few suitable species. For the most part, these tend to be either shrubby or tree-like ones, or caudiforms.

Low growing species don't work as well since you need some kind of trunk to give the bonsai a tree-like appearance. Here are some suggested species.


African bonsai (Trichodiadema bulbosum)

This species can assume a bonsai-like appearance if it is kept in small bonsai pots. Over time, the bulbous root will elongate so that much of it is aboveground much like a caudiform. When grown as a bonsai, all the growth will eventually develop into a cluster towards the top of the plant.


Blue euphorbia (Euphorbia rigida)

This bushy plant can be treated as a bonsai. As the plant gets older, the trunk thickens. The crown becomes dense with numerous stems, which have clusters of foliage near the ends of the shoots. This is a native to the Mediterranean region. It prefers to be kept pretty dry.


Feltbush (Kalanchoe beharensis)

Also known as velvet leaf, these plants assumes a tree-like appearance as it gets older. The large, hairy, felted leaves for which it is named tend to cluster at the ends of the branches. Over time, the crown assumes a spherical shape, which makes it perfect for bonsai. The older leaves eventually fall so the plant won't require a lot of pruning as a bonsai.



Rose cactus (Pereskia grandifolia)

This shrubby or tree-like cactus is one of the cacti with true leaves. The trunk is covered with spines. This plant is named for the large, rose-pink blossoms that open in terminal clusters. These resemble roses. Rose cactus will tolerate pruning and training to form a bonsai-like shape.


Tree aloes

Several of the bushy or tree-like aloes can be treated as bonsai.

Among these is the quiver tree or dragon tree aloe (Aloe dichotoma). Native to South Africa, this species is particularly picturesque. It features a tree-like trunk with forking branches. The foliage forms a sphere-like head at the top of the plant.

Another species, which is usually known just as tree aloe (Aloe bainesii) is native to Mozambique and South Africa. This tree-like plant has a thick trunk with a number of branches. These occur in pairs. The foliage tends to form a large rounded head. This species can withstand a lot of shaping and pruning as a bonsai.


Veldt grape (Cissus quadrangularis)

Veldt grape is only one of the grape relatives that make good bonsai. This caudiform is very attractive, and has a bonsai-like appearance. It responds well to this type of culture for it doesn't need a large pot, making bonsai pots just right for it. The caudex, which is very thick, almost resembles a swollen, oversized tree trunk. The foliage appears in a cluster at the top of the plant. The Latin name for this species refers to the four-sided stems. In its native habitat, this can become a clambering vine. As a bonsai, it is much more subdued.

There is a related species, known as the tree grape (Cissus juttae). This is also suitable as a bonsai. This has a large, fleshy trunk that becomes bottle shaped.

This site needs an editor - click to learn more!


Related Articles
Editor's Picks Articles
Top Ten Articles
Previous Features
Site Map





Content copyright © 2022 by Connie Krochmal . All rights reserved.
This content was written by Connie Krochmal . If you wish to use this content in any manner, you need written permission. Contact BellaOnline Administration for details.