Sugar Gliders: Complete Sugar Glider Care Guide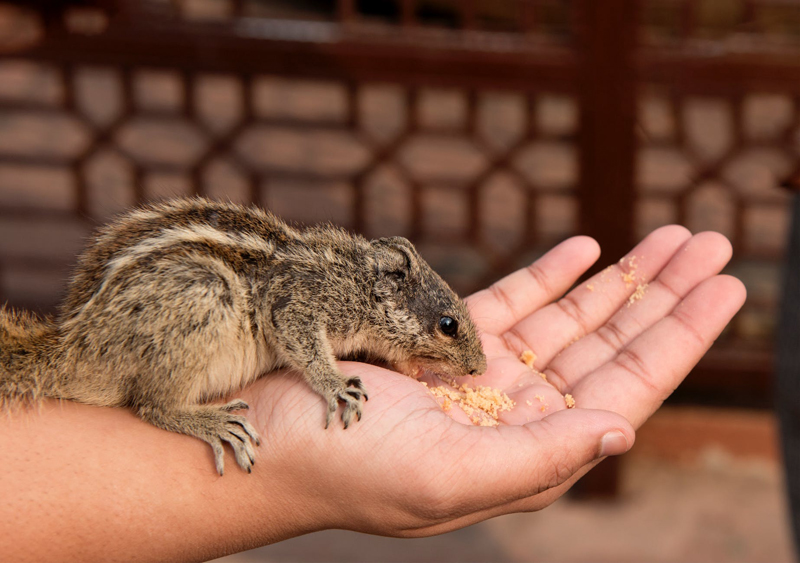 Sugar Gliders: The Complete Sugar Glider Care Guide by Sandy Duncan - Review. This book by Duncan is probably the most up-to-date book I have found, that comprehensively covers the care of the pet sugar glider, without including a lot of unneeded information. I read a borrowed copy from a friend and enjoyed the book.
I would have liked to have seen more though on an important aspect of the sugar glider's diet; insects. It would be also nice to have information on raising insects for a sugar glider.
I believe that sugar glider care is comparable to parrot care 50-60 years ago. Many people once said it was very difficult to breed parrots, or parrots just didn't do well. Many people were feeding pretty much nothing but seed. Parrots need protein, fruit, veggies, just about the same food as you and I. Now that they are cared for properly parrots can be bred successfully. The same was true with sugar glider care. Not enough was known to properly care for the sugar glider. Now that more is known about the diet and care of the sugar glider they are doing much better as pets. Now, thankfully with new information and hopefully sugar glider owners acquiring that information the pet sugar glider will have healthier and happier lives.
I feel it was extremely important for Duncan to include the fact that sugar gliders are very social animals and should not be kept singly as a pet. There should be at least two sugar gliders. They need the company of their own kind. They will still bond to you, and as Duncan also pointed out, even adults can bond to their human family.
The book covers basic background information about the sugar glider such as its origins, how the sugar glider survives in the wild. Knowing how an animal survives in the wild gives the owners a lot of information on how to properly care for any exotic pet. At one time pet skunks were just given a bowl of dog food (dog food very unhealthy!). Pet skunks didn't do well at all. As new information is aquired through observation of wild skunks and much trial and error of rearing pet skunks, they are living longer and heathier lives. Though, I think we have much more to learn.
The book covers many misconceptions about the sugar glider. Each point should be well heeded. Points like not filing the teeth - EVER!
As with any pet learn as much about the animal as possible and that includes reading this book, other books, talking to sugar glider owners before ever considering buying a pet. It is possible to adopt a sugar glider from a rescue.
This is certainly one of the better books available on sugar gliders. Looking for a birthday gift or a holiday gift? This would make a great gift for anyone considering a sugar glider or for someone that has sugar gliders. It is also available on Kindle!
Sugar Gliders: The Complete Sugar Glider Care Guide
Kindle Version
Sugar Gliders: The Complete Sugar Glider Care Guide
Kindle Reader with FREE 3 G.
Kindle Paperwhite 3G, 6" High Resolution Display with Built-in Light, Free 3G + Wi-Fi
Diana Geiger Exotic Pets Editor
on



My book (paperback) FERRETS: A Complete Guide


Kindle Version of Ferrets: A Complete Guide

Ferrets: A Complete Guide


PDF Version Ferrets: A Complete Guide (Access to free PDF Reader)
Ferrets: A Complete Guide

Subscribe free to the exotic pets newsletter. It is quick and easy Just glance to the right or scroll a bit to the bottom and subscribe. I will only bug you once a week :) Be the first to be in the know! Your information is always private!

I am also the Bird editor if you enjoy pet birds subscribe to the Birds newsletter. Birds BellaOnline

Join Exotic Pets Bellaonline and Birds Bellaonline on Facebook and Twitter - be sure to click the "like" (just look under this article a bit above the newsletter subscribe). Exotic Pets Facebook

Exotic Pets @ Twitter Twitter for Birds and Exotic Pets.
This site needs an editor - click to learn more!

You Should Also Read:
Exotic Pet Site Map
Ferrets - A Complete Guide Paperback and Kindle
Exotic Pet Shopping (the safest for your pets)




Related Articles
Editor's Picks Articles
Top Ten Articles
Previous Features
Site Map





Content copyright © 2021 by Diana Geiger. All rights reserved.
This content was written by Diana Geiger. If you wish to use this content in any manner, you need written permission. Contact BellaOnline Administration for details.