Etiquette Talk with Gia al Qamar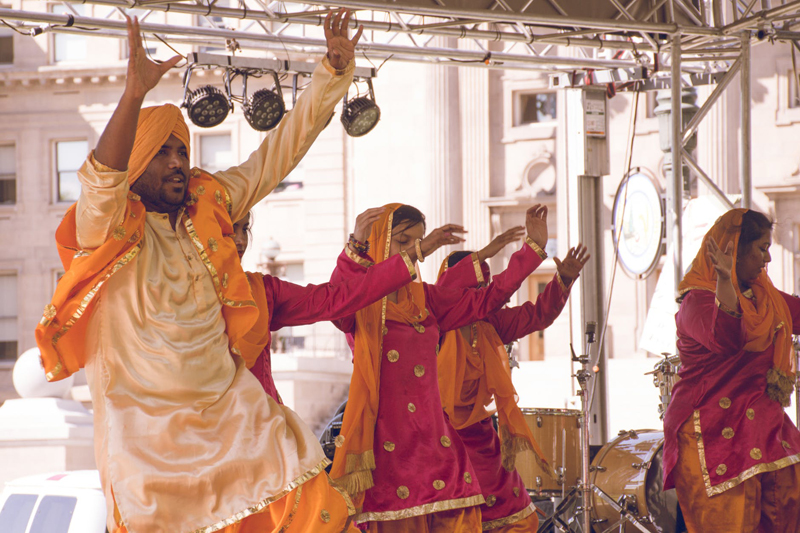 Belly dance is an art form and should be respected as such. The rich, beautiful history of this art is what makes it timeless, mesmerizing, and unique. With this in mind, it is important to emphasize etiquette when a belly dancer takes stage or when a student is learning the art for the first time.

Speaking as a belly dancer, nothing is more disappointing than to hear someone say that belly dance is sexual, erotic, or nasty. Those people who have that view, I just pity them for their ignorance. Maybe one day, they will realize and understand the truth.

What is just as disappointing is when dancers make the dance sexual. They too are just as ignorant about the art of belly dance, and should quickly correct their mistakes.

The ever popular and beautiful belly dancer Gia al Qamar spoke to me about the importance of dance etiquette. Gia al Qamar is known throughout the New York metro area and New Jersey. With an emphasize on etiquette, Gia says that there is a correct way to present yourself on stage. "I was told by Egyptian Master Instructor Raqia Hassan that as dancers, we should be regarded as queens", says Gia.

In other words, Gia stresses that a belly dancer should be professional at all times. As for belly dance costumes, Gia tells me that the dancer should not sexualize the costume, and before peforming, the dancer should be covered. Gia says, "there is a big fat line between dancing 'sexually' (with the intent to arouse) and 'sensually' (sharing one's own pleasure in dancing with the audience)". It is a sad truth that she has seen dancers bumping and grinding to Om Kalthoum's music!

Having dignity and respect does much for the art of belly dance. People respect you as an artist, and people see you as someone who has knowledge about the dance, which is important to the growth of the belly dance community.

According to Gia, uneducated dancers do have an impact on the rest of the belly dance community; a community that embraces the rich history and culture of the dance. "If one person treats this dance as though it was something 'sordid', it perpetuates a stereotype that makes it difficult for everyone to work, to earn a decent wage for our efforts and to be regarded as the artists that we are", says Gia.

Some of Gia's students who express an interest in learning belly dance to please a lover, learn real quick that belly dance is not for seduction. Gia says, "there are other dances that are meant for this kind of activity and any student who persists in doing this, is encouraged to leave belly dance and study other dance forms".

As for dancing in restaurants, Gia al Qamar enjoys it. She has inspired audiences and she has even moved people to tears, because of her emotional performances. When patrons give her tips, she is careful to place the tips on the side of her belt or inside her glove.

Gia al Qamar teaches classes at her dance studio and has studied with the best of the best, such as Raqia Hassan, Anahid Sofian, and Rayhana (just to name a few). She has her Bachelor of Arts degree in Theater from Rutgers University. If you visit her website at www.idreamofgia.com, you will see a belly dance doll that she created! Gia is a belly dancer, writer, and a trained sculptor.

Dancing since the age of two, Gia is inspired by nature and the human spirit. Her photos on her website show that Gia loves life and shares that joy through her performances and teaching others. "I am thrilled that so many girls blossom into women through belly dance", says Gia.

Gia says, "I am also determined to educate my little corner of the world about belly dance's true nature as a dance of great love and spirit, sorrow and joy".




Editor's Picks Articles
Top Ten Articles
Previous Features
Site Map





Content copyright © 2022 by Ronnette Ramirez. All rights reserved.
This content was written by Ronnette Ramirez. If you wish to use this content in any manner, you need written permission. Contact Ronnette Ramirez for details.