All-Occasion Gift Books for Gardeners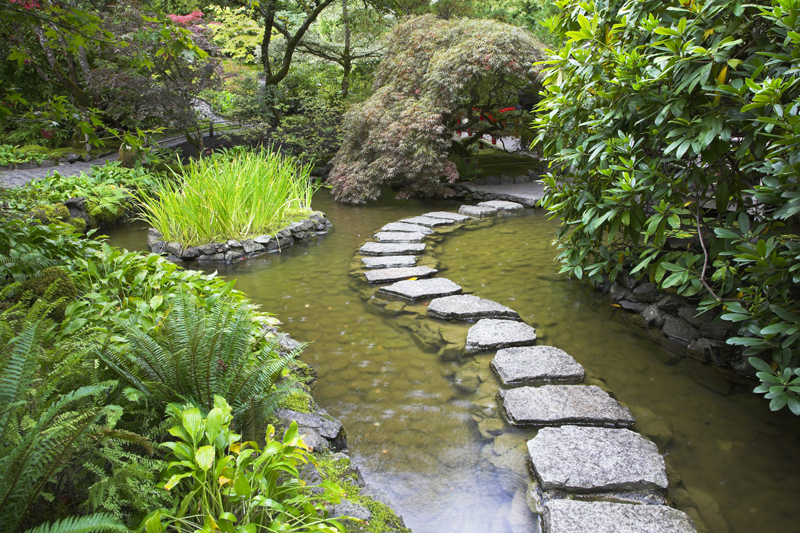 For all sorts of occasions throughout the year, books are a perfect gift. Here are some suitable titles for gardeners.

In recent years, tropical plants and exotic garden styles have enjoyed tremendous popularity. Periplus Editions has released a delightful title on the subject. "Balinese Gardens" has breathtaking photos by Luca Invernizzi Tettoni and text by William Warren. This large-format hardcover with over 300 lush color photos is sure to inspire gardeners, particularly those in warmer climates. This book showcases both modern and traditional island gardens of private homes as well as those of restaurants and resorts. For each garden, there is a complete story with in-depth discussion of all its individual design features.

In addition, the introductory chapters place the gardens within a proper perspective with emphasis on the geology, climate, and ecology of the island. What is so refreshing about these gardens is that they don't rely solely on flowers to provide visual interest. Unlike western garden designs where blossoms are ubiquitous, these are used more for accent in these tropical gardens. From these examples, gardeners can learn to utilize other plant species with interesting shapes, textures, and colorful foliage.

Firefly Books has released two groundbreaking titles that belong in every gardener's library. "Pollen-the Hidden Sexuality of Flowers" by Rob Kesseler and Madeline Harley is the definitive title on the subject. It sheds light on the art and science of pollen. Whatever you could possibly want to know about pollen, its discovery, pollination, and fertilization is within these pages. Just as importantly, this title reveals the unique aesthetic side to pollen through special photos taken with scanning electron microscopes. In all, this contains nearly 200 breathtaking color photos. After reading and enjoying this book, readers will never look at flowers in the same way. The large format does justice to the full-page photos.

A companion volume is "Seeds-Time Capsules of Life" by Rob Kesseler and Wolfgang Stuppy, also released by Firefly. Unlike most books that just look at the mechanics of seed germination or seed sowing, this celebrates the unique beauty of seeds, explaining what they are, how they come into being through pollination and fertilization, what they do, how they are dispersed and by what agent, and their evolution.

A chapter is also devoted to the Millennium Seed Bank project at Kew Gardens, which is working feverishly to save and store seeds from endangered plants and other important species from all over the world.

These photos give new meaning to the term 'botanical illustrations' for they show there is no separation between art and science. They explore heretofore ignored aspects of the subject, such as the forms and patterns seen in seeds that are utilized in architecture around the world. There is a helpful glossary.



Related Articles
Editor's Picks Articles
Top Ten Articles
Previous Features
Site Map





Content copyright © 2023 by Connie Krochmal. All rights reserved.
This content was written by Connie Krochmal. If you wish to use this content in any manner, you need written permission. Contact Connie Krochmal for details.