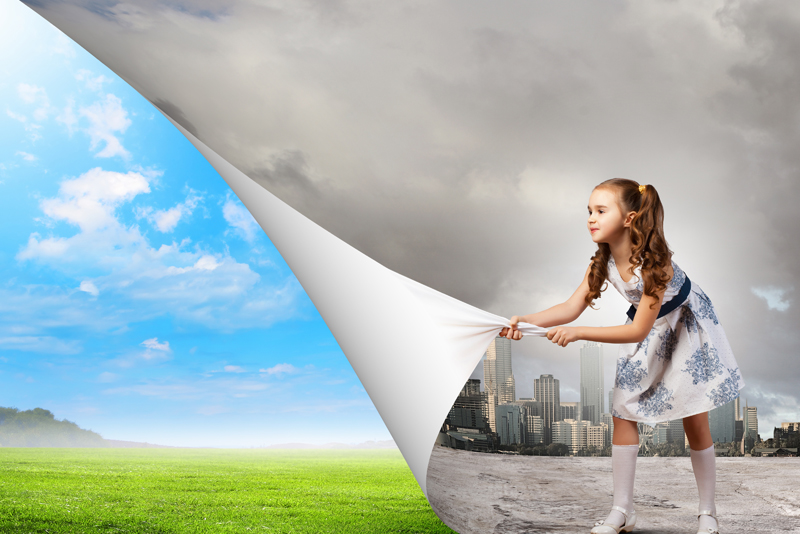 Blue collar, white collar, now green collar! We are definitely working our way up the rainbow in terms of employment. When it comes to green collar jobs I'm speaking of environmental-related positions. This awareness of our planet in peril has created so many jobs, I haven't seen anything like it since the dot-com boom of the 90's!
Not only is the environment an industry all on it's own, it is having an influence on other businesses as well. All types of companies for the first time are starting to put engineers and managers of sustainability on their payrolls. Most companies have a CEO and a CFO, some even have a COO; now the new thing is a CSO! I just read in the New York Times how companies such as
Dow Chemical
and
DuPont
have added Chief Sustainability Officers to their list of top level executives.
Green businesses are growing at a rapid rate and with that growth come employment opportunities for others. Even schools are reporting an increased interest in environmental majors. One area to show the biggest boon is an area I'm most familiar with and that is green building. Not only are more contractors focusing their building practices on greener methods, but suppliers and manufacturers of the products we need to build are also starting to tailor their goods accordingly:
Green businesses have also been growing at a rate of about 5% annually during the last three years. Two particularly hot areas are global carbon credit trading, which doubled to $28 billion from 2005 to 2006, and construction and services associated with ''green buildings'' that meet industry standards set by the U.S. Green Building Council. Today, the green building industry is worth $12 billion; 10 years ago, it was unquantifiable. (Forbes.com-7.03.07)
Presidential candidates are also using the momentum of "green collar jobs" to their advantage. Just recently Presidential hopeful John Edwards announced his plan to train 150,000 workers each year in green collar jobs, as to address the need of our changing economy. He points out that these booming industries will see a shortfall of qualified workers if we don't start addressing this issue now.
There is even legislation being drafted in the House of Representatives by Congresswoman Solis (CA) and others on her committee for federal support to green collar job training programs. It is the hope that low-income communities will be able to take advantage of the need for more workers in this new job sector. Congresswoman Solis recognizes that this isn't just a way to curb global warming but a pathway out of poverty as well!
Let's say you are looking for a green job, what else is out there besides environmental engineer? I took a look at a job board that focuses on "green collar" jobs and was
not
surprised to see just about every profession listed. Everything from accountant to zookeeper! Not to mention the slew of current jobs in unique industries such as renewable energy. Here are a few links to job boards that you may want to look at if you are interested in a career change:
•
Ecojobs
•
Greenjobs
•
Treehugger
•
Greenbiz
This green boom is no bubble that will soon burst, expect it to grow even more as local governments get more involved and companies change their mission statements, for example: ("….provide a great service
and
help the environment."). So you see, you don't necessarily have to play in the dirt in order to work for the earth!
Side Note:
Here is a book I found on Green Jobs, it's a short read yet really interesting
:
"Green Collar Jobs tells the story of five rural communities caught between their historical dependence on logging and fishing and the region's evolving environmental goals. In this eloquent little book, Alan Durning brings to life tales of the misdirected struggle between environmentalists and chambers of commerce, as well as success stories of loggers turned protectors of forest ecosystems. Those clinging to old models of resource-based development are juxtaposed with those seeking to develop gently-extractive, value-adding sustainable livelihoods." (Michael Conroy)
You Should Also Read:
Green Building
Green Is The New Black
An Environment Education


Related Articles
Editor's Picks Articles
Top Ten Articles
Previous Features
Site Map





Content copyright © 2019 by Arcadia Maximo. All rights reserved.
This content was written by Arcadia Maximo. If you wish to use this content in any manner, you need written permission. Contact Farjana Amin for details.