Choosing Plants for Flower Beds and Borders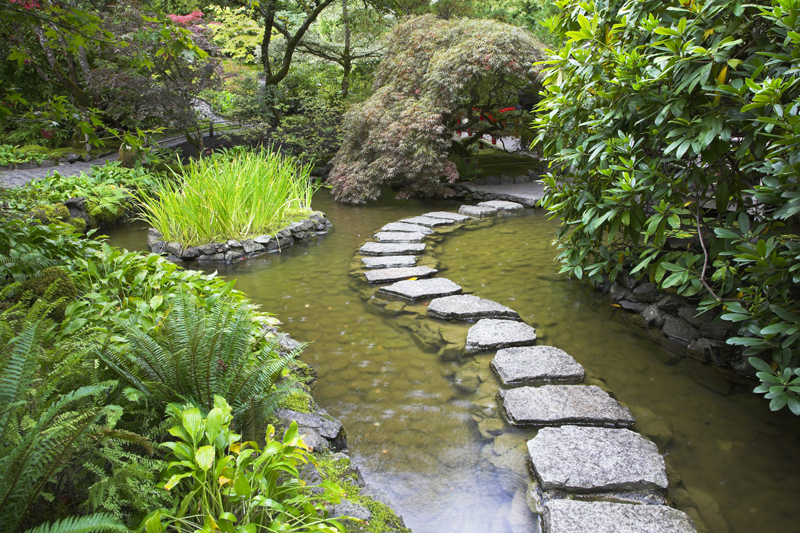 Picture-perfect flower beds don't spring up like mushroom during the night. They're the result of careful thought. Here are some books that will help you design and plant beds and borders for your particular situation.

If you live in an area where white tailed deer are plentiful, deer-resistant plants are more likely to survive. For that reason, I highly recommend "Flowerbeds and Borders in Deer Country" by Vincent Drzewucki Jr. Published by Brick Tower Press, this invaluable guide walks you through every step of the process from designing your beds to choosing plants that deer don't like.

This features all sorts of plants from perennials, ground covers, and vines to herbs, bulbs, and annuals. The chapter on design explains how to create a planting plan, how to use color effectively, and how to plant and maintain your beds.

For quick reference, there are handy lists of deer-resistant plants. In addition, there are individual plant profiles with complete descriptions, their cultural requirements, hardiness, landscape use, and origins. This is illustrated with lovely black and white drawings.

Brooklyn Botanic Garden has published a very useful title called "Designing Borders for Sun and Shade." This is part of the All-Region Guides series. Anyone can follow the easy ten step plan in this no-nonsense guide. There are helpful suggestions for various climates and regions. There are even sample garden designs complete with layouts and lists of plants.

The bulk of this lushly color illustrated guide is devoted to the plant encyclopedia that profiles 120 of the best border plants. This has separate sections for sun and shade plants. For each plant, the encyclopedia gives the Latin and common name, a complete description, plant origins, hardiness, and recommended species/cultivars as well as notes on its growing needs. Among the recommended plants are annuals, perennials, bulbs, ornamental grasses, and shrubs. The final chapter explains how to plan and install your border once you design is complete.

The "American Horticultural Society Encyclopedia of Perennials" has Graham Rice as its editor-in-chief and Kurt Bluemel as the contributing editor. This groundbreaking title belongs in every gardener's library. Released in 2006 by DK Publishing, this is by far the most comprehensive book on the subject. With lush full color photos, this title showcases over 6000 kinds of perennials and grasses that are available to American gardeners.

The introduction provides comprehensive details on how to use perennials in beds and borders as well as other areas in the landscape. For those who wish to know more, there is a helpful chapter that explains what is a perennial, what makes them desirable garden plants, and their origins. It even gives details on plant hardiness and how plants get their names.

Most of this book consists of the A to Z plant entries. The plants are arranged alphabetically by Latin name. The encyclopedia is quick and easy to use with the appropriate letter of the alphabet on the color-coded, outside top corner of the pages.

Each entry in the encyclopedia begins with a general account for that species. This gives the number of species involved, a general description, the landscape use and information on its cultural needs, propagation methods, known problems, and background notes, such as whether it is known to be invasive. Following the genus heading, there are descriptions and separate entries for each of the species involved. This has the plant's origins, size, winter hardiness and heat zone ratings. There are also ideas on how to use the species in garden designs.

For quick reference, there is an index of common names. The appendix also contains a list of perennials that can cause injury or harm, such as poisonous ones.



Related Articles
Editor's Picks Articles
Top Ten Articles
Previous Features
Site Map





Content copyright © 2022 by Connie Krochmal. All rights reserved.
This content was written by Connie Krochmal. If you wish to use this content in any manner, you need written permission. Contact Connie Krochmal for details.