U.S. Imposes Restrictions On Importing Cyprus Type Coins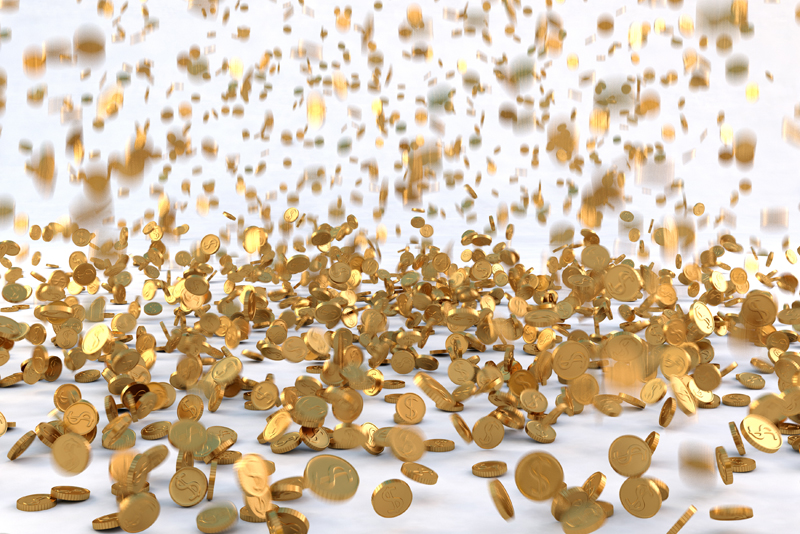 On the surface you might not think this news would affect your hobby of coin collecting. Nothing could be further from the truth! It is simply not possible to overstate the threat that these restrictions pose to your continued legal right to collect and own coins.

Thanks to some behind the scenes actions of a rather secretive government agency called the Bureau of Educational and Cultural Affairs aka ECA your hobby of coin collecting will surely be facing some long-term consequences which we will get into here shortly.

In the middle of July, 2007 the United States Government has imposed import restrictions on ancient coins from Cyprus. This is the first time the U.S. Government has limited trade in a broad category of coins as part of an effort to guard the cultural heritage of another country.

These new rules essentially bar the importation of any ancient coin from Cyprus unless it is authorized by the Cypriot government. These new restrictions are part of a much broader agreement between the U.S. and the Republic of Cyprus to extend for five years existing limits on the import of pre-classical, classical, and Byzantine art and artifacts from the island.

Cyprus is strategically located in the Eastern Mediterranean and has long served as a crossroads of the cultures and civilizations of the area. People from Turkey, Syria-Palestine, Phoenicia, the Aegean, and Egyptian civilization have traveled through, lived, and traded on this Island and have left their mark on the distinctive culture that has developed on Cyprus over the years.

As with any area with an extensive ancient history, the Cypriot archaeological heritage faces the same extensive looting and plundering of archaeological sites that feeds the worldwide illicit antiquities market. The Cyprus government does what it can to combat this problem, but looting remains a constant problem.

As a form of cultural property, ancient coins contain cultural, historical and scientific information. Coins often include references to and depictions of known rulers, and often exact dates of their minting within that ruler's reign which can be used to date the chronology of the archaeological site.

Other countries have fought vigorously in recent years to protect their own ancient artifacts that comprises their "national heritage." Until recently coin collectors have not been bothered with these binding international antiquities agreements for the simple fact that an ancient coin could easily be transported hundreds or even thousands of miles from its origins.

Imagine an ancient Roman coin that has found its way to India. Which area has the right to the "national heritage" claim? Questions like this have no clear cut answers and probably never will. As such there is no fair and equitable way to resolve disputes of this nature.

So how does this new Cypriot action affect you as a coin collector? The Cyprus Type coin ban is supposed to affect any coin which is over 250 years old or older which might have been minted in Cyprus, traveled through Cyprus, or can be considered to qualify as a "national treasure" of Cyprus.

Any coin that falls into this nebulous description is now subject to seizure and forfeiture without any type of compensation because the coin is now considered to be a "stolen" Cypriot national treasure!

These new Cyprus restrictions are only going to open the floodgate to even more restrictions from other countries. It will soon be illegal to own or import any coin that is no longer currently circulating. This means that any other single country that has ever minted coins will want the same treatment for their "national heritage."

These are only a few of the ways these new rules are going to affect coin collecting:

• Coins which become illegal to own will have no market value, thus your coin collection will suddenly be worthless.

• If it becomes illegal to import foreign coins, then everyone in the U.S. will be restricted to collecting nothing but U.S. coins.

• If you smugly assume that these new restrictions don't affect you because you only collect U.S. coins, guess again! The entire coin market is almost certain to suffer a depression sooner or later. Your whole U.S. coin collection will drop immensely in value!

This U.S. Government decision is putting the narrow interests of certain cultural bureaucracies of foreign governments and the archaeological community over those of ordinary coin collectors like you and me who simply believe that coin collecting increases the appreciation of the past and helps to preserve the artifacts themselves.



Related Articles
Editor's Picks Articles
Top Ten Articles
Previous Features
Site Map





Content copyright © 2022 by Gary Eggleston. All rights reserved.
This content was written by Gary Eggleston. If you wish to use this content in any manner, you need written permission. Contact Gary Eggleston for details.