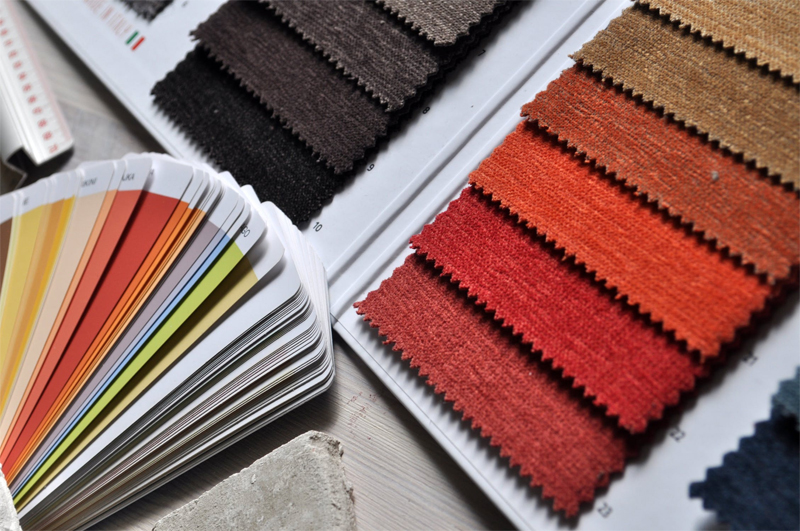 If you are a quilter like me, you've been quilting for quite some time, probably over 20 years or so, and I'm guessing you're looking for "something more" in your quilting. You've probably (again, like me), tried various different genres in quilting. I've dallied with Celtic and bias bars, Needleturn appliqué, chenille, paper piecing, foundation piecing, stained glass, and designing your own quilt.

It's in this last category, designing your own quilt, that I've been most frustrated and perturbed. I know there's an artist in me, I know I have creativity brimming at about ear level and I know that this is a direction I'd like to take.

I also know that the biggest impediment for me has been - not knowing how to start. Not knowing the fundamentals of design has thwarted every attempt I've made to crack the code on making art quilts.

That was….. Until I found this fabulous reference book titled Colour and Composition for the Creative Quilter - Improve any quilt with easy-to-follow lessons. This magical book is written by Katie Pasquini Mosopust and Brett Barker and has to be one of the very best books available today that explains in simple easy to follow lessons all about the fundamentals of design including Composition, Line and Shape, Materials and methods, Contour cutting and stitching and value and color. All the tools you need to feel confident in starting your Art Quilt journey. There's even a section that "critics" artists quilts, comments usually made by their creators about what they did and how they could have improved. Now that's confidence building when even the artists get it wrong sometimes!!

There's a great start to the book where the artists brain is discussed and the mystery of the right side verses left side are revealed, in simple clarity even I can understand. I especially love the practical exercises that are clearly set out for maximum skill attainment – it's a wonderful way to learn.

This is a reference book for me and is very rarely not open with me pouring over it, gleaning more and more skills base and understanding.

There's also a lot of attention paid to color schemes and the ways to use a color wheel to build up your quilt. This book is over flowing with colored photographs, graphics and illustrations that simply whet your appetite, and cause you to forget the time, the day, the year even.

I would thoroughly recommend this book to any aspiring Art Quilter, either a new quilter or old timer like me. You never, ever stop learning, and let's face it, nor do you want to. Keep that right brain churning, churning.

Recommended Reading:

Katie Pasquini Masopust Website Brett Barker Website

This sweepstakes ended before the year 2004.

Please check our Winners Listing for details on winners of our sweepstakes. Our winners are always announced in the BellaOnline Sweepstakes Newsletter.

Current Sweepstakes Listings








Related Articles
Editor's Picks Articles
Top Ten Articles
Previous Features
Site Map





Content copyright © 2022 by Judie Bellingham. All rights reserved.
This content was written by Judie Bellingham. If you wish to use this content in any manner, you need written permission. Contact Judie Bellingham for details.