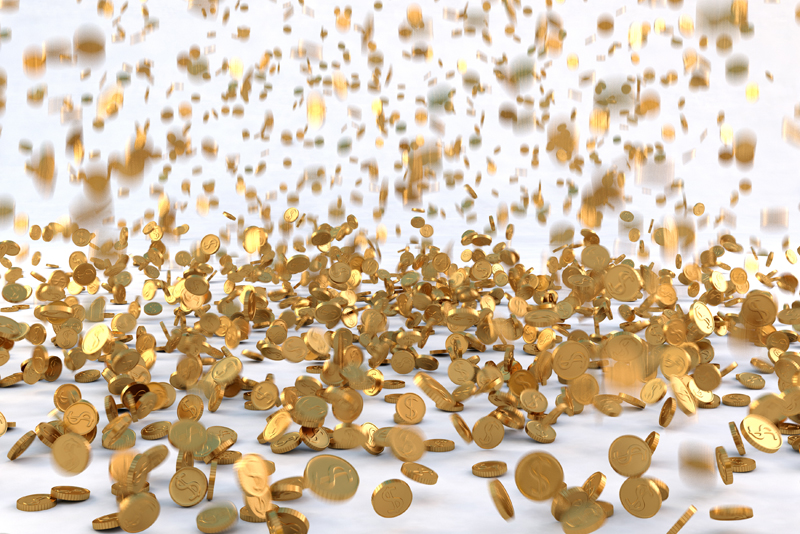 Many coin collectors have problems understanding this coin grading thing. And this is a valid concern. After all even with some standards in place, coin grading is still both and art and a science. Many collectors would love to improve their coin grading skills but don't know where to start. Well here are some great tips to get you started:

• The first thing you should do is have your eyes examined. Vision problems can creep up on you very gradually and you may not have noticed that you aren't seeing things as well as you used to be able to.

• Be sure to buy a top-quality jeweler's loupe. These magnifying loupes come in a number of different powers of magnification. Start off with a 10X triplet lens loupe. A cheap loupe is no bargain. Spend a little money and get a good one. You will be glad you did.

• Read as many books on coin grading as you can. You can never learn enough about grading coins. Like any subject not all books are created equal.

• Take the American Numismatic Association's Summer coin grading course. This highly regarded course features world-class coin grading experts and includes "hands-on" experience grading coins.

• If you are a beginning collector, you should consider specializing in a couple of related series such as Morgan and Peace silver dollars. By narrowing you collector focus in the beginning, you will be able to improve your coin grading skills quicker.

• Find a local coin club and join it. Form friendships with the more experienced collectors there. Most will be happy to share their knowledge and experiences with you.

• Buy the book before you buy the coin. Perhaps you have heard these words of wisdom. Building a numismatics library is important. Buy the books as you need them.

• Use an adequate light source. Professional coin graders have at least one light source available when they grade coins. Take your high-quality loupe and carefully examine the coin you are interested in under a good light source. You cannot grade a coin accurately in the dark.

• Be sure to tilt the coin as you examine it. Beginners often make the mistake of looking at a coin "straight on." Tilting the coin about 30 to 45 degrees both side-to-side and up-and-down will give you a better overall view of the coin. Doing this will allow you to see any hairline scratches, minor repairs, and other subtle problems that can drastically affect the value of the coin.

• Avoid the fallacy of single factor grading. Grading factors such as luster, strike, scratches, and other flaws must be blended together to arrive at the proper grade. In other words do not grade the coin based upon one particular preference you have.

• Study as many certified coins as you can. The top coin grading services do an excellent job of grading and certifying the coins submitted to them. You can learn a lot about what these professionals look for in grading coins.

Hopefully, you will find these tips useful. You can never learn enough about coins.



Related Articles
Editor's Picks Articles
Top Ten Articles
Previous Features
Site Map





Content copyright © 2022 by Gary Eggleston. All rights reserved.
This content was written by Gary Eggleston. If you wish to use this content in any manner, you need written permission. Contact Gary Eggleston for details.