Can Damaged Coins Find A Home?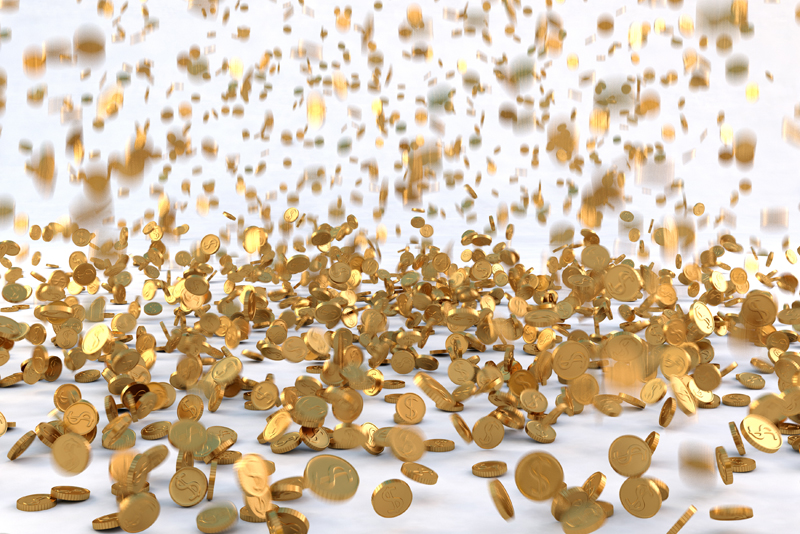 The conventional coin collecting wisdom is to buy a coin in the best grade you can afford. But does this wisdom apply to damaged coins? Well, just because a coin is holed, bent, scratched, corroded, or otherwise damaged doesn't mean it has lost all of its collector value.

The fact is there are some collectors who specialize in collecting coins like these that most collectors would normally reject. Because of a coin's rarity, a holed, scratched, or bent piece may be the only available specimen that a collector on a tight budget can afford to buy.

Coin collectors may be able to obtain some of these coins for fractions of the cost of an unholed specimen in much better condition. In the case of gold coins, coin collectors who favor holed coins are often successful in obtaining specimens for a small premium over the coins scrap or melt value.

Coins have been holed for many reasons. Some may have been made into love tokens, strung as Indian Wampum, worn as charms, used to ward off evil spirits, or were nailed to a building for good luck. This list could go on and on.

Holed coins can be collected many ways. Some of the more popular ways are by date or year sets, type sets by design or denomination, or by metallic composition. Holed coins come in all varieties. Many Seated Liberty coins, especially dimes, were turned into love tokens. A love token is often a coin where one or both sides were planed down and then the initials or a message was engraved into the coin's surface.

Discussions on coin forums have appeared from time to time on subjects dealing with the collectibility of holed or other damaged coins. Their collectibility often depends on the specific coin and the extent or type of damage the coin has.

In the past, most culls aka "damaged coins" were extremely cheap and holed coins were often near the bottom of the rung of culls. But times change, today most culls do much better and holed coins often bring more than culls. Ultimately coins trade on their individual merits and this may be even more noticeable with holed coins. The overall value of a holed or otherwise damaged coin follows a sliding scale, based upon the coin's overall eye appeal, its importance as a type or key coin, and the overall demand to fill a spot in a particular series.

Some grading services will accept holed and other damaged coins for grading. They will make their determination based upon all other grading factors, but then provide a lower grade based on the type and extent of the coin's damage.

The specific damage will often be noted on the grading insert. Some grading services will provide a detail grade for damaged specimens and will identify the damage but leave the net grading between the buyer and seller. Other grading services will outright reject any and all damaged coins from grading and encapsulation consideration.

So just because a coin is damaged in some fashion doesn't make it uncollectible. Many of these seemingly undesirable coins can indeed find homes.



Related Articles
Editor's Picks Articles
Top Ten Articles
Previous Features
Site Map





Content copyright © 2023 by Gary Eggleston. All rights reserved.
This content was written by Gary Eggleston. If you wish to use this content in any manner, you need written permission. Contact Gary Eggleston for details.