Makeup Companies Need a Makeover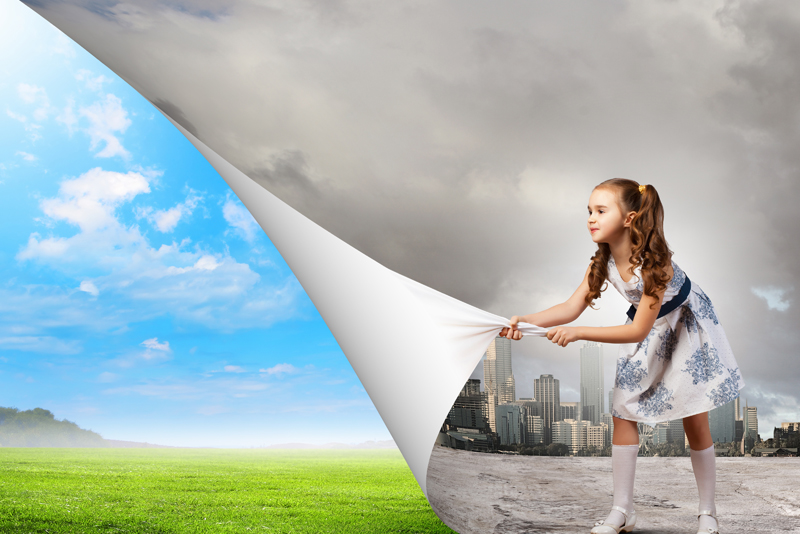 I grew up with the kind of mother who wouldn't leave the house without her "face on"! When you take the literal meaning of this it sounds really funny but actually what my mother meant is not without her makeup. It didn't matter if it was a simple walk to the post office my mom was in full camouflage. She once told me after a visit to the dermatologists, he remarked she would never get wrinkles as she aged because her face was so well protected from the sun with her heavy foundation. So I too followed in my mother's footsteps and was never seen without my war paint, as I called it. This lasted for a while as my skin reacted badly to some of the cosmetics I was using. I soon learned I had either some of the most sensitive eyes in the world or the chemicals in some of the products were simply too irritating for my eyes.

I was working for a major department store at one time doing visual displays, and one area I was in charge of was cosmetics. I was soon given a crash course on all the makeup lines and what they had to offer. As I picked up compacts of powders, blush, mascaras, lipsticks and bottles of foundations, I began to wonder what is really in these tubes with the indecipherable ingredients lists.

I'm pretty good at reading food labels, but found I might need a degree in chemical engineering to translate cosmetic labels, which of course begs the question why am I putting this stuff on my face and lips? I didn't realize how much blind faith we put into the cosmetic industry in assuming what they are selling us is safe. I thought I could breathe a small sigh of relief when I remembered that we have the FDA watching our backs. But alas, I came to find out cosmetics don't fall under the FDA's jurisdiction, hence the explosion of "cosmeceuticals". There is the Federal Food, Drug, and Cosmetic Act (FD&C), this allows the FDA to classify cosmetics without actually regulating them.

The makeup industry is a multi-billion dollar one, and we are all familiar with the names of the leaders: L'Oreal, Revlon, Elizabeth Arden, Helena Rubenstein, and Estee Lauder who in turn owns: Clinique, Prescriptives, Origins, MAC, Bobbie Brown, and Aveda. Makeup is now on everyone's radar and is coming under some intense scrutiny; with everyone going "green", makeup lines are starting to feel the pressure. Sales of plant based makeup are starting to eat away at the profits of the chemical laden ones and believe me those CEO's are starting to take notice.

What once was thought to be a fad in the 70's has now become the trend. Look at the phenomenal success of Bare Escentuals mineral makeup. Major cosmetic companies are now following their lead. I know so many women who swear by this line. Even my mother (a 20yr. Estee Lauder loyalist) has switched over!

So what's a consumer sans a chemistry background to do? Look for products with simpler labeling, and even if a label is written in "latin" some companies will have a leaflet in the box explaining the ingredients and its purpose. Do not be scared into running out to grab the first bottle you see labeled "natural", as many so called natural products have few plant based ingredients that are partnered with synthetic preservatives, dyes, and surfactants.

Remember the skin is an organ too, and what we put on our bodies is just as important as to what we put in them. A recent report found women who are using makeup on a daily basis are absorbing 5 lbs. of chemicals a year (Telegraph.co.uk), and we are using as many as 20 different beauty products a day without knowing the effects of how they interact with one another!

Now I doubt even knowing all this women are going to put down the lipstick and step away from the bronzer, I openly admit I haven't, but what I have done is purchased my makeup from companies known for using pure ingredients such as Dr. Hauschka and Aubrey Organics. Like they say beauty is only skin deep.

You Should Also Read:
The Environment and Your Health


Related Articles
Editor's Picks Articles
Top Ten Articles
Previous Features
Site Map





Content copyright © 2022 by Arcadia Maximo. All rights reserved.
This content was written by Arcadia Maximo. If you wish to use this content in any manner, you need written permission. Contact Farjana Amin for details.