Historical Picture Books for Children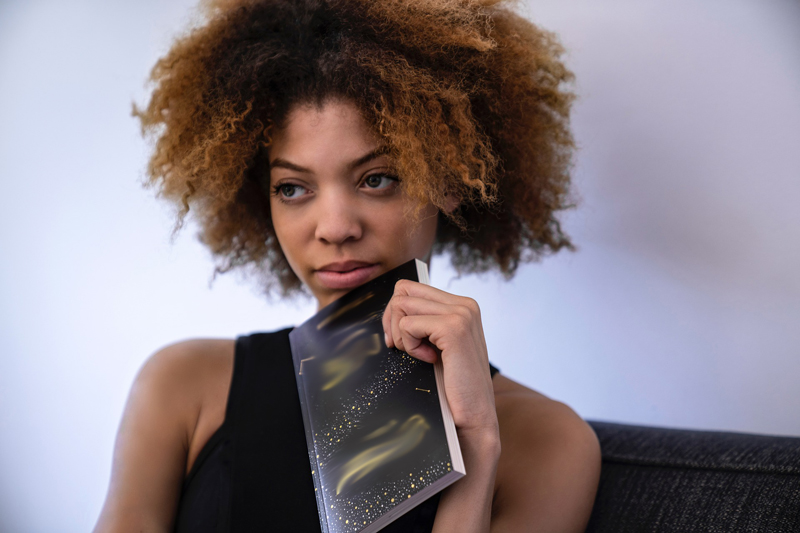 It has been said that Black history should be celebrated all year long. It is especially important for our young children to learn about our history in a way that is interesting and entertaining. Two very good historical picture books are "Moses: When Harriet Tubman Led Her People to Freedom" by Carole Boston Weatherford and illustrated by Kadir Nelson. This book won a Caldecott award and a Coretta Scott King award. Another wonderful picture book is "Henry's Freedom Box" by Ellen Levine and also illustrated by Kadir Nelson. Both are true historical accounts of the Underground Railroad.

In "Moses: When Harriet Tubman Led Her People to Freedom" the author takes the familiar story of Harriet Tubman and with a lyrical style and stunning illustrations, recounts it for young children. It is well known that Harriet Tubman escaped from slavery and became one of the most famous "conductors" of the Underground Railroad, a system of abolitionists and safe houses that assisted slaves in reaching the north. In this children's picture book, readers are introduced to Harriet when she was very young. History tells us that Harriet Tubman was struck in the head by a two pound weight by an angry slave owner who was trying to hit another slave. This head injury caused headaches, seizures, and spells of hypersomnia. Hypersomnia is a condition where a person is compelled to sleep during unexpected times. Her head injury also caused very strong dream activity and visions. Harriet Tubman was a devout Christian and said her vision and dreams were from God. In "Moses" the author uses this fact to craft the story.

"Moses" begins with a young Harriet talking to God and saying how she is unhappy being a slave and that she would be sold soon and she would never see her family again. God answers Harriet and says "I set the North Star in the Heavens and I mean for you to be free". In a wonderful use of words and shape, the words God spoke to Harriet are printed in larger text and stretched across the page. As Harriet makes her initial escape and travels north through the Underground Railroad, the reader is brought along with her as she reaches safe havens, avoids slave catchers, battles her own fears and doubts. Throughout the book Harriet is talking to God. Each time God speaks to Harriet the text has His words in bolder and lighter print. When Harriet reaches free soil she talks with God again and tells him she is worried about her family that remained in the South. God tells her that she should go back for them and he would help her prepare. Harriet Tubman was well known for carrying a gun with her when she rescued slaves, threatening to shoot them if they tried to go back. In the book, we see that God showed her a vision of that gun.

Through Harriet's conversations with God the reader gets the story of Harriet Tubman in a very entertaining way.

The entertaining story of Henry "Box" Brown is another true account of the Underground Railroad. This delightful picture book with beautiful illustrations tells the true story of a slave that mailed himself to freedom.

The story begins with Henry in slavery and the author tells us how he does not know how old he is, since slaves were not permitted to know their birthdays. A young Henry is sitting with his mother one day and she pointed out the leaves blowing in the wind. She tells him "Do you see those leave blowing in the wind? They are torn from the trees like slave children are torn from their families."

When Henry's master gets ill, he believed he would be freed but instead he was sold to the slave master's son. Like the leaves his mother told him about, he was being torn from his family.

When Henry get's older, he marries and has three children of his own. They were owned by different masters but were permitted to live together. Unfortunately, when his wife's master loses money, she and her children are sold. Powerless to stop this, Henry decides to ship himself to freedom. With the help of a white man who disagreed with slavery, Henry shipped himself in a dry goods box to friends of the white man in Philadelphia.

Though the words "This Side up with Care" were printed on the box, the hidden Henry was tossed around very roughly. The box Henry was in travelled by several different means. Henry was handled roughly and workers would even place the box upside down. Still Henry did not move or give himself away for twenty seven hours.

Though the book ends with Henry being let out of the box, in real life when Henry was released from the box, he said " How do you do, gentleman?" and sang a song he had planned on singing the moment he was freed. Henry "Box" Brown also became a well known abolitionist speaker and entertainer.

"Henry's Freedom Box" and "Moses" are highly entertaining and beautifully illustrated picture books. These books are a must have for young children.



Related Articles
Editor's Picks Articles
Top Ten Articles
Previous Features
Site Map





Content copyright © 2022 by Sonya L. Wilson. All rights reserved.
This content was written by Sonya L. Wilson. If you wish to use this content in any manner, you need written permission. Contact Nina Guilbeau for details.