The Hundred Penny Box--A Review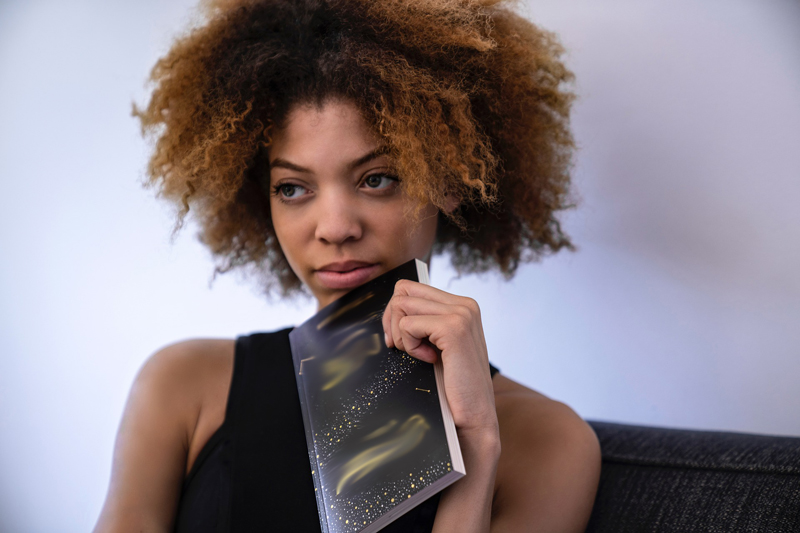 It can sometimes be difficult for African American parents to find quality literature for their children. It is perhaps even more difficult to get children to sit down and read a book with all the mp3 players and game systems like Wii and Xbox 360 that are available. Even so, there is a lot of quality literature out there for young people.

Since Mother's Day is this month, it may be beneficial to take a look at good literature available for your young child or your teenager. A good book for second or third graders is the book "The Hundred Penny Box" by Sharon Bell Mathis. It is a story about a boy's relationship with his elderly great great aunt and the importance of preserving the past in the midst of a world of newness.

The main characters of this story are young Michael and his great great Aunt Dew. Aunt Dew is one hundred years old and has just moved from Atlanta into the home of her great nephew John. Aunt Dew spends much of her day in a rocking chair and singing what Michael calls a long, long song.

Michael spends a lot of time with Aunt Dew, who has a habit of calling him by his father's name. She hardly says anything about his mother. Michael's mother struggles with the difficulties of having Aunt Dew in the home. She tries to help Aunt Dew as much as she can but she believes the old woman does not like her. She tells her husband that Aunt Dew doesn't really speak to her or acknowledge her but Michael's father is loyal to his Aunt because she took him in when his mother and father drowned.

Michael spent time with Aunt Dew as she "moved" to the music on a record player and as he played with her hundred penny box. The hundred penny box was an old beat up wooden box that contained a small sack that was filled with one hundred pennies. The box had originally been given to her by her late husband.

Michael would open up the box and count the pennies. There was one penny in the box for each year of Aunt Dewbert's life. As Michael would count the pennies, Aunt Dew would tell him a story about what was going on during that year of her life.

When Michael's mother Ruth threatens to incinerate Auth Dew's hundred penny box, he becomes rebellious and fearful. Michael knows how important the box is to Aunt Dew and is appalled that his mother would throw it out. He dislikes the fact that she had thrown out so many of Aunt Dew's things. Ruth considers Aunt Dew "like a child" who wants to keep things that she does not need. She tells her worried son that she is not taken Aunt Dew's pennies but she is just getting rid of the old box. Michael knows this would hurt Aunt Dew. Aunt Dew had told him, "That's me in that box"

Michael had hidden several of Aunt Dew's things at her request to keep his mother from throwing them out but when he offers to hide the hundred penny box, Aunt Dew refused to let him do it. She told him that she had to see the hundred penny box because if she did not see her box she would no longer see herself.

Michael bravely confronts his mother and begs her not to throw out Aunt Dew's hundred penny box. Ruth tries in vain to tell her son that Aunt Dew didn't need the box and the box was keeping her from moving forward with her new life with them. Michael concludes that his mother would never understand the importance of the hundred penny box. He felt that Aunt Dew's new life wouldn't mean much if she had to give up everything that mattered to her. The book ends with Michael lying next to his great great aunt listening to more of her stories.

This book is very sweet and heartwarming. It teaches anyone who reads it that moving forward should not mean letting go of a past that means so much to you.




Related Articles
Editor's Picks Articles
Top Ten Articles
Previous Features
Site Map





Content copyright © 2022 by Sonya L. Wilson. All rights reserved.
This content was written by Sonya L. Wilson. If you wish to use this content in any manner, you need written permission. Contact Nina Guilbeau for details.