Where is your Quilting Journey taking You?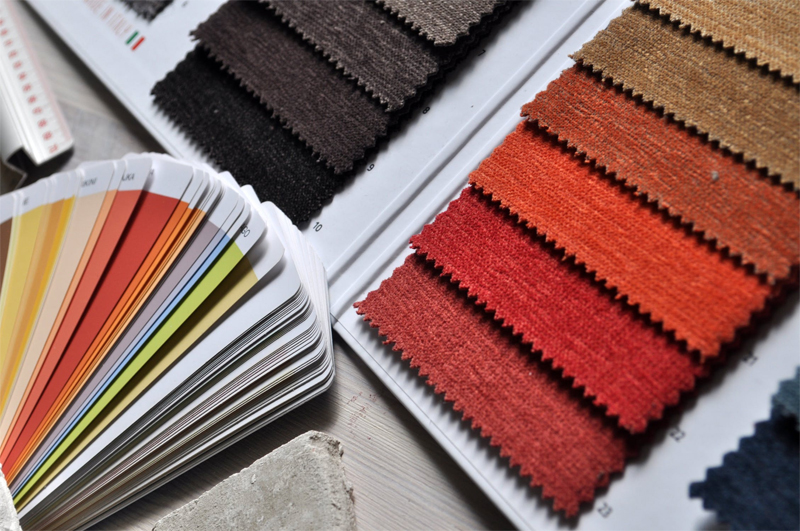 So you've been quilting for a while now and you've tried many of the different genres of quilting – machine appliqué, foundation piecing, machine piecing, colour wash, hand appliqué, buttonhole appliqué and so on. There are just so many choices! As a quilt teacher I am often aware of an element of frustration for some of the quilters I come in contact with. These quilters have dabbled in lots of quilting techniques and now they are confused about the direction they wish to take in their continuing quilting journey.

I often suggest to these quilters to consider what it is that truly attracts them to quilting? When we are able to recognize what it really is that motivates and attracts us to create, it can help us to discover the genre that we will most likely excel at, enjoy improving our skills at and thus raise the level of personal satisfaction in our creations.

I was attracted to quilting at the fairly early age of 19, although I'd never really been exposed to quilts in any way during my growing up years. Quilts were not anywhere near as popular in Australia as they were in the US and Europe. We tended to use woollen blankets - after all, Australians lived off the sheep's back for many decades.

My first exposure to quilts was through a very old craft book, showing an old English quilt that had been hand-pieced and only backed with fabric, not sandwiched as we do these days. I was enthralled with the idea of using otherwise discarded and thrown away fabrics, and turning them into beautiful patterns and bringing new life to the fabric. I wasn't aware of how to put a quilt together, not even sure how to join blocks, but I copied that quilt and have it in my treasure box today. So for me, quilting helps me to exploit my bias towards using scraps in various ways; creating something lovely and useful out of something that would otherwise have been discarded.

I challenged a class of quilters to consider what it was that attracted them to quilting and I was surprised at the variety of reasons. One quilter just loved the tactile feeling of fabric between her fingers. She explained that it was impossible for her to go into a fabric shop and not touch the fabrics. Even those fabrics that did not interest her, she still had feel with her hand as she would pass by. For this quilter, it's a totally involuntary reaction – see fabric, feel fabric.

Another quilter felt that is was her enjoyment of jigsaw puzzles that attracted her to quilting. Maybe there's a correlation between solving a jigsaw and putting fabric pieces together?

One quilter explained that she loved to problem solve. She said it was something she'd always eagerly embraced, even as a young child trying to put a broken doll back together with string! And I have to agree with her. Let's face it, there's no better problem solver than a quilter. Quilters will take on any problem and not let it go until it's solved. If the world's leaders were quilters, we'd have all the problems of the world solved by now!! (In pretty colours and patterns, of course!)

A number of quilters replied that being intrigued with colour and the relationships between colours have been a large motivation in attracting them to quilting. One quilter said she had researched fairly extensively the colour wheel and the interesting compatibilities that colours have with each other. She is "turned on" by radical colour schemes; ones that shout out to you and colours that seem to be arguing with all the other colours around them.

So, the love and feel of fabric, putting things together in order, solving problems, and being just a little crazy about colour are some of the reasons why quilters quilt.

I found that after going through this exercise, these quilters were better able to recognize the direction they would like to take in their quilting journey. The quilter who loved the feel of fabric is now making very arty quilts, with a focus on texture and it's terrific to witness the delight she receives in creating these wonderfully textured creations.

The "jigsaw" quilter is now doing just that! Designing quilts with the look of a jigsaw, lots of pieces, that look intricately interwoven and inventing ways of putting these pieces together in a tactile way. She's having an absolute ball.

The Crazy Colour quilter has a stash you wouldn't believe and is currently creating a quilt that uses the relationships of colour, in a very bold and vibrating way. She is totally absorbed in her craft and is looking like she might have enough quilts to mount an exhibit in a few years time.

Now, the problem solver is an interesting case. She's now running a Project Management Company (still quilting on the side), but says that identifying her love of problems solving helped her to recognize her innate strengths and well ….the rest is history.

What direction is your quilting journey taking you? Have you thought about what it is that attracts and motivates you to quilting? You might find pondering that questions quite interesting.



Related Articles
Editor's Picks Articles
Top Ten Articles
Previous Features
Site Map





Content copyright © 2019 by Judie Bellingham. All rights reserved.
This content was written by Judie Bellingham. If you wish to use this content in any manner, you need written permission. Contact Judie Bellingham for details.