Flower child, vibrant Berkeley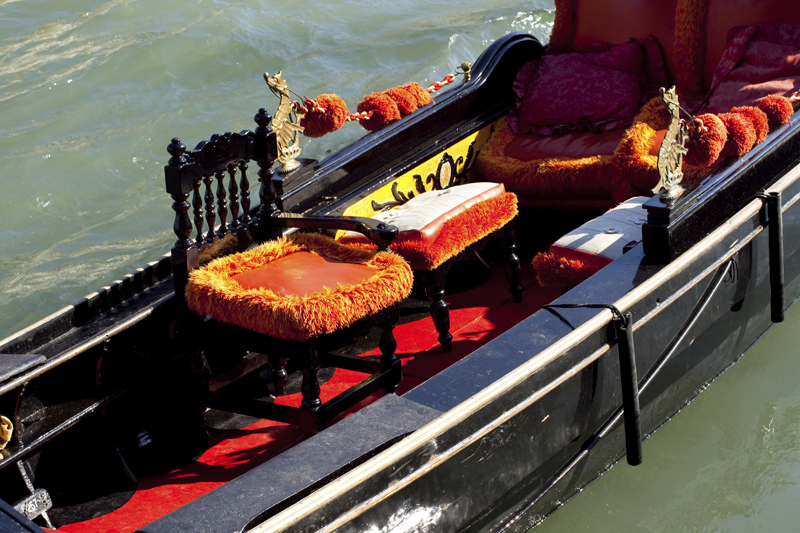 Free flowing, flower child Berkeley! That's the first impression we got when we went there for a weekend break to California. A vibrant and spirited city,that may surprise those, who still see it as the counter-culture center of the Sixties.

" Free Speech and "Flower Power" are forever in the city's DNA, but Berkeley has evolved into a culinary and cultural travel destination with a "green" soul," said Tom Bates writer and friend who lives in a rambling mansion in down town Berkeley.

" Chances are that you'll still see many people still sporting tie-dye tees in Berkeley, and the coffee shops are full of residents discussing everything and anything from politics to the latest cuisine fad. But, don't get fooled, a deeper look reveals a small yet dynamic city that is consummately Californian in setting."

To us from India the international cultural outlook was a marvelous experience, and what was even better was Berkely is filled with superb restaurants, shops, theaters and cafes. Every type of cuisine is available though the Indian curries were arguably bordering on Pakistani and Bangla and not India! Hated them!
I promised Tom an Indian 'bara khaana' which is a feast with a lot of very rich Indian dishes. He has grown up in Kolkatta, India and swore he was a Bengali babu right down to his genes, though Tom was really a true blue Brit. So we went shopping for ingredients in Berkeley and I was amazed. One could get everything I could ever need to conjure up a perfectly Indian meal. Spices, basmati rice, Indian flour to make typical breads, there was everything my heart desired on the shelves, though I agree at a price. Several times more expensive than what I would have paid for them in India!

What Berkeley's visitors and locals for sure, appreciate is the city's creative scene, which encompasses everything from the performing and visual to the culinary arts. The Downtown Arts District is leading the revitalization of downtown Berkeley from a commercial hub to a stylish arts and entertainment destination. Apparently the area had been once a bustling strip of auto repair shops, Addison Street now "rolls" with live theater and music almost every single night. Then off-Addison, is Berkeley's theatrical and cultural venues, which keep the arts front and center, citywide and year-round.

And then, for the foodie which we are, there is Berkeley's food, glorious food, everywhere you go. Close your eyes, place your finger on the city map, and chances are there's something fresh, local and organic to taste within a block or two. Berkeley is passionate about cuisine, and it shows — on the menus of the city's innovative, influential restaurants, inside the dozens of specialty food stores and stands that line its avenues, and at the trio of weekly farmers' markets in town. Since we love Chinese cuisine King Yen on College Avenue and King Dong on Shattuck Avenue were our favourites.

With so many cultural and culinary experiences to savour indoors, Berkeley helps you to work it off with at least as many ways to enjoy the great outdoors. The city extends from San Francisco Bay into a forested coastal range, offering hiking and biking trails that run along the bay and up into the city's landmark regional parks. Close enough and just over the hill from Berkeley, Tilden Park's Lake Anza is a favourite romantic getaway. Visitors can enjoy sailing, championship golf, and beautiful gardens. Thrill-seekers will revel over opportunities for rock climbing, kayaking, windsurfing and skateboarding. A walk along Nimitz Way, paved and wheelchair accessible, is popular with hikers, bicyclists, and equestrians, and offers spectacular views from the crest of the East Bay hills.

Of late a hotel renaissance has turned Berkeley into a visitor's paradise, with more places to stay than ever before. There are well-known national chain properties, to eco-friendly boutique hotels and inns, charming independent dwellings and B & Bs. Relax, there's a room in Berkeley for every style, budget and occasion.

For all its innovation and evolution, Berkeley also honours and celebrates its past with dozens of historic monuments and architectural treasures — many of which are found on and around the sylvan, park-like UC Berkeley campus. And for visiting sports fans, Berkeley is "Bear Territory," home to the Cal Bears and within easy reach of a number of professional sports teams, including the Oakland A's, San Francisco Giants, Oakland Raiders and San Francisco 49ers.






Related Articles
Editor's Picks Articles
Top Ten Articles
Previous Features
Site Map





Content copyright © 2023 by Marianne de Nazareth. All rights reserved.
This content was written by Marianne de Nazareth. If you wish to use this content in any manner, you need written permission. Contact Marianne de Nazareth for details.