Why and How to Drive a Hybrid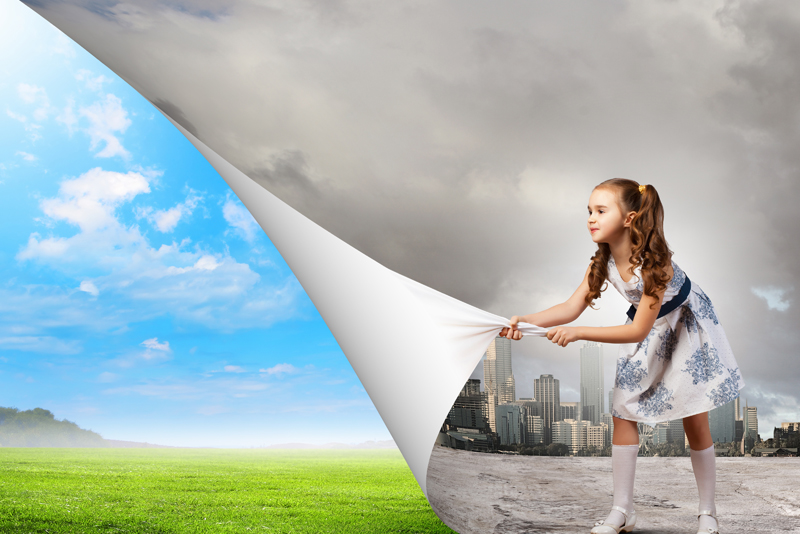 I've been meaning for sometime now to write about hybrid cars. I see them everywhere in my city and every time I pull up to the gas station to fill up my truck I cringe! Besides, cars, along with buildings are the biggest contributors to global warming and our non-renewable resource depletion. First I needed to educate myself more on the subject. I have actually heard environmentalists say hybrids aren't really the "magic" car we are making them out to be. The key thing to look for is the mpg number. If you have a hybrid getting 30 mpg and a conventional vehicle getting 35 mpg, it makes sense to purchase the regular car, it is more fuel efficient than the hybrid. I had to admit I had never really thought of it that way. Nonetheless it is safe to assume that most hybrids are outperforming non-hybrids in fuel-efficiency.
So what is a hybrid car?
Simply put
it's an ICE (internal combustion engine) combined with an electric motor that assists the engine when accelerating. The motor runs on batteries that recharge when you drive.
Why would someone want to purchase one?
•The most noted are the savings at the gas pump.
•The engine will also shut itself off temporarily when stopped in traffic and start back up again once put into gear. Less idling less air pollutants.
•Some states have opened their high-occupancy vehicle (HOV) lane to cars that are hybrids.
•Federal tax credits
•36 states offer some type of rebate or incentive to encourage more consumers and businesses to purchase a hybrid.
•Aerodynamically designed cars are great for reducing drag.
The above are all great reasons to go out and purchase one if you are in the market for a new car, but they are also the very same reasons to wait and think a bit. What do I mean? This is a new type of car, one that is going to require a new way of driving. If you are one of those lead foot drivers who like to run up behind others and then slam on your brakes, this is not the car for you!
A week ago I was given a first hand lesson in this at the General Motors proving grounds in Milford, MI. GM paid the way for me and other eco-writers to view their new hybrid cars and meet with their top level managers and engineers. After a lesson in safety maneuvers and lunch we were given free reign to go out and test drive their new cars for 2008 featuring hybrid technology. I immediately jumped into their new Yukon! I had a GM person with me to explain all the features and to make sure I was driving the car properly.
In order to maximize the fuel efficiency of the Yukon or any hybrid vehicle, you need to drive at a constant speed. The aerodynamic drag can increase the faster you drive it and constantly stopping and starting can decrease the fuel efficiency to the point where it is no better than a traditional vehicle! Also avoid stopping abruptly if you can.
The electric motor acts like a generator when a driver stops, this takes energy out of the car. It is recommended when driving a hybrid to take more time to gradually slow the car so it can recover more energy. Stopping and starting frequently and abruptly will waste energy in a hybrid. (activehybrid.com)
While in the Yukon I noticed on the dashboard a gauge that monitored the efficiency of my driving. If I kept the needle in between the green bar I knew I was driving at maximum efficiency. Most hybrids come equipped with this gauge if yours doesn't you can buy one that plugs into your car.
Other ways you can maximize the fuel efficiency of your hybrid:
•Minimize the use of your air-conditioner. Utilize air vents to circulate cool air as much as possible.
•Low rolling resistance tires come on most hybrids. This tire is sturdier and inflated to a higher air pressure than normal tires.
•Routinely check your tire pressure.
•Maintain your vehicle and keep it in quality condition.
•Drive slower and at a constant speed.
•Combine errands and trips into one. One longer trip in the same area is better than various short trips.
I learned a lot about cars on my trip to GM, not only about them but about hybrids, electric cars and even hydrogen fuel cells! They are even working on this amazing electric concept car called the Volt! I have to admit I'm already a GM consumer. I drive a Chevy Silverado truck everyday, to and from construction sites, my truck has way over 100,000 miles and has never given me any problems, in fact I have never tuned it up! I admit I do want a hybrid, the gas is killing me, but GM has assured me that the hybrid truck will be released in late 2008 – I can wait!
[If you want to know more about my driving experience at GM and what I thought about their hybrids as well as traditional vehicles visit
Green Girls Global
]


Related Articles
Editor's Picks Articles
Top Ten Articles
Previous Features
Site Map





Content copyright © 2023 by Arcadia Maximo. All rights reserved.
This content was written by Arcadia Maximo. If you wish to use this content in any manner, you need written permission. Contact Farjana Amin for details.