Books with Fall Landscaping Projects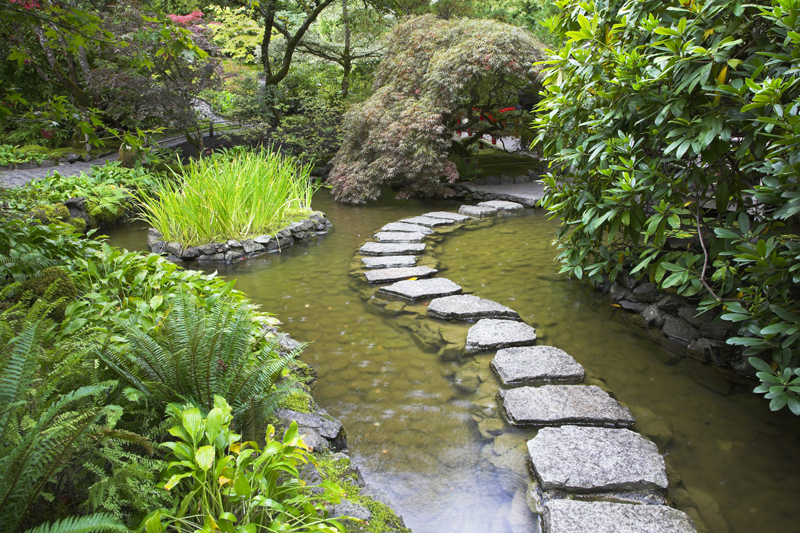 Fall is the perfect time to start some of those landscaping projects you've been putting off. Here are some books that will help you plan for this new gardening season.

"The Way We Garden Now" by Katherine Whiteside was released by Clarkson Potter. No matter the size of your landscape, this title features 41 practical, down-to-earth projects. Some of these are especially suited to fall, such as planting bulbs, hedges, and perennials, and designing a winter garden. There are so many appealing ideas here, including a scented night garden.

For each of these projects, the author gives no-fail, step-by-step instructions along with a list of everything you will need. If you're new to garden design and don't know where to start, then this book is just what you need. Throughout the book are sidebars with helpful tips. This book covers both ornamental and edible gardening topics. This is illustrated with gorgeous watercolors and line drawings.

Whether you're a novice or experienced gardener, this book will be very useful indeed.

Sunset's "Complete Patio" by Steve Cory et al addresses one of the much-used areas of the landscape. This comprehensive title explains in detail how to turn the patio into a practical, yet gorgeous outdoor living space. Though it does offer a cornucopia of different paving alternatives, at the same time it covers a host of other topics relating to patio design, including installation, garden style, and container plantings.

The authors walk you through every step of the process. The introduction is full of inspiring examples of different garden styles, and explains the principles of garden design. Novice gardeners will especially like the sample patio designs. There are ideas on how to create spaces for specific purposes, such as cooking and dining, and garden storage. Separate chapters deal with the various kinds of paving alternatives, including dry-pave.

This contains all sorts of step-by-step projects from making wooden planters and garden furniture to lighting.

"A Year in the Garden" by Steven Bradley from Ryland Peters and Small features 18 color illustrated, step-by-step garden projects. These range from making a sink garden and a rock garden to building a cold frame. This book will help you keep your landscape looking its best year round because it explains in detail how to carry out routine garden care and maintenance.

It is suitable all skill levels both experienced to novice gardeners. Those new to gardening will appreciate the down-to-earth nature of the projects. For example, there are step-by-step instructions on how to transplant. Some of these projects can be done in a weekend, while others would require a little more effort. Throughout the book there are boxes with lists and quick tips. Separate sections are devoted to lawns and ground covers, pond care, propagation, pruning, soil, and routine maintenance.

Whatever style of garden you have, your family needs a private retreat. Now the Brooklyn Botanic Garden has published an All-Region Guide that will help you create such a spot. "Intimate Gardens" is by C. Colston Burrell et al. This helpful handbook contains all the information you need for a successful project, including sample garden plans for various situations.

In the introduction, the authors explain all the basics involved. They address issues like paving, garden structures, the elements of garden design, fences, and garden walls. The plant directory makes up much of this book. It has woody plants as well as vines, ground covers, and perennials with a separate section for each kind.

For each recommended plant, there is a comprehensive plant profile and color photo. This gives the plant's origins, hardiness zone, description, growth habit, landscape uses, cultural needs, and recommended cultivars. Whenever possible, the authors recommend native alternatives to the cultivated forms.



Related Articles
Editor's Picks Articles
Top Ten Articles
Previous Features
Site Map





Content copyright © 2023 by Connie Krochmal. All rights reserved.
This content was written by Connie Krochmal. If you wish to use this content in any manner, you need written permission. Contact Connie Krochmal for details.