Happily Ever Now--A Review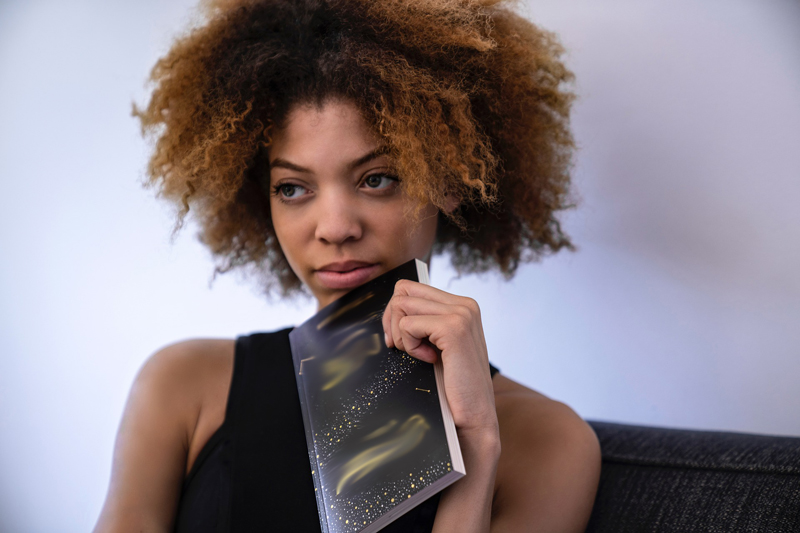 Every woman knows about, has experienced, or knows someone who has experienced the pain of infidelity. In the novel, "Happily Ever Now" by Nicole S. Rouse, we are introduced to three individuals who suffer the pain and consequences of infidelity but ultimately find redemption by reexamining their lives and choices and through the love of God.

In the beginning of the novel we are introduced to Renee and Jerome. Renee and Jerome are comfortable financially and Renee is a successful event planner at a local hotel while Jerome is a mechanic.

Renee and Jerome are unhappily married but neither of them is honest about the true state of their marriage. They argue constantly and disagree on how to raise their two boys. Renee resents her husband because she feels he does not help her with the children and that she carries all the responsibility of the household. We discover that Jerome is a former alcoholic and because of her embarrassment due to his alcoholism, Renee backed away from the church. Renee's resentments keep her from completely understanding why her life ended up in the state it is currently in. Renee blames God for allowing her to get into a bad marriage.

We discover that Jerome has resentments of his own. Jerome once had a potentially promising basketball career but when Renee became pregnant with their first child, Jerome had to work in order to provide for his family. Renee started a career as an event planner and as her career blossomed she had less time for Jerome. She began making more money than him and was in charge of most of their finances. Jerome resented this. We also discover that Jerome had no real use for the church. He would see church members act a certain way in church but then act differently outside of church. He believed they were judgmental and hypocritical.

Jerome let himself get involved with fellow co-worker, Taylor and had been seeing her for two years. Taylor was attentive to his needs and in his words made him feel like a "real and whole man". Jerome's ego and the belief that he was no longer the man of the house leads him to stray from a woman he admits he thought he would love forever.

Taylor, an attractive, full-figured woman allowed herself to get involved with Jerome because of her own need for attention and lack of self-esteem. However, after two years of being the other woman, Taylor was growing weary. She had confronted Jerome several times about when he would leave his wife, but Jerome would always tells her that he needed time and he had to think about his kids. When Taylor would get demanding about their relationship, he would tell her "If you can't handle this anymore, maybe we shouldn't be together." Taylor would surrender. Her desperate need for him kept her from doing what was right for herself.

Taylor could not bring herself to leave Jerome until a broken date and a nasty confrontation showed her that he did not really love her and she needed to find someone new. She still wanted Jerome but while watching TV one night, Taylor watched a minister on TV who was saying "Don't let your issues control your life." Though she had no relationship with God she believed God was trying to tell her something.

Things get worse for Jerome and Renee when Renee discovers a card from Taylor in her husband's things. She confronts him furiously but Jerome refuses to tell the truth about Taylor and even claims that Taylor was his brother's mistress. Of course Renee doesn't believe him and Jerome moves into the basement. Jerome tries to win back his wife but then a delinquent bill shows up. Jerome spent a great deal of money courting Taylor so he neglected to pay some of the bills. Jerome has to scramble to find a way to pay the bill to keep Renee from finding further proof of his affair.

Renee decides that she wants a divorce from Jerome and even contemplates a job offer to run a hotel in another state in order to start over. We see at this point in the story that Renee is now wearing a cross around her neck and decides that maybe it was time to go back to church.

As these three individuals try to fix their broken lives, the reader can empathize with these troubled characters. The reader will find themselves not judging the characters but actually understanding what motivates them.

The story in "Happily Ever Now" is very engaging and relatable. The characters are well rounded, have depth, and are very, very human. These characters, like everyone, are all looking for a happy ending even if they don't really know how to achieve it. Ultimately, they all discover that happy endings are not possible without forgiveness, love of self, and most of all the love of almighty God.

You Should Also Read:
Urban Christian Books


Related Articles
Editor's Picks Articles
Top Ten Articles
Previous Features
Site Map





Content copyright © 2022 by Sonya L. Wilson. All rights reserved.
This content was written by Sonya L. Wilson. If you wish to use this content in any manner, you need written permission. Contact Nina Guilbeau for details.